At a recent Theophostic Ministries seminar, a video showed one female client apparently consumed by fear, hatred, and confusion. After the screening, the same young woman stood before the seminar audience and looked poised and confident, a compelling before-and-after testimonial for the growing Theophostic counseling movement.
Theophostic's advocates claim this counseling method can provide rapid and complete "deliverance" from a host of psychological and spiritual ills. Some Christian critics, however, wonder whether Theophostic is another faddish counseling trend that promises more than it can deliver and rests ultimately on unorthodox Christian theology.
At the center of the movement is Ed Smith, founder of Theophostic Ministries (www.theophostic.com), based in Campbellsville, Kentucky. More than 15,000 people have taken his basic Theophostic training, and he estimates that more than 300,000 Christians have received some type of ministry using Theophostic. The approach is being used in 40 countries, and manuals are being translated into four languages.
Smith, with a doctorate in pastoral ministry from Midwestern Baptist Theological Seminary in Kansas City, Missouri, began full-time professional counseling in the early 1990s after 17 years of ministry in Southern Baptist churches. Working primarily with victims of childhood sexual abuse, he says he grew weary of teaching people to find what he calls "tolerable recovery"—how to cope with their emotional pain rather than how to see it resolved.
"I saw the same women, week after week, and we would go back to the same memories of childhood abuse," Smith says. "They would share with me the shame and guilt they felt in the memory, and I would tell them the truth—it wasn't their fault, et cetera. Somehow, it just wasn't getting through. As we revisited the memories again and again, there was some lessening of the pain, but there was no real healing."
One day, Smith says, "I just gave up. I told the Lord I couldn't do it anymore." Instead of using his more traditional methods with his client that day, Smith simply asked Jesus to come and "speak his truth" to her. Smith says she was set free from her emotional pain for months. He felt he was seeing genuine healing for the first time.
Since that initial success, Theophostic ministry has grown quickly. Seeking a fresh name for this method, Smith coined the term Theophostic from two Greek words, theos for God and phos for light. Smith claims that Theophostic allows God to "shine his light" into the lives of hurting people. Adherents believe that people's current distress is rooted in past painful experiences that exposed them to accepting lies from Satan or his demons. Smith teaches that when a person's body, soul, and spirit can be freed by Jesus' truth from those lies, the distress found in the memory will go away as well.
During a more traditional counseling session, a therapist will explore a client's emotional response to a traumatic memory, and then the two will often discuss together the truth the client needs to embrace, such as "That person no longer has power over me" and "I am not worthless." Over time the client becomes desensitized to the pain and becomes more functional. The client is taught coping techniques for whatever stress remains.
During a counseling session using Theophostic methods, a therapist still takes a client back to the painful memories. Then through dialogue, they identify the lies and false beliefs in question. This is where any similarity to traditional models ends. The counselor then verbally invites Jesus to communicate his truth directly to the client's heart. "It's not the memory that's the problem," Smith says. "It's the lies or beliefs contained in the memory."
Smith says that once Jesus communicates his truth, most of his clients are completely set free and there is no need to teach the client coping techniques.
This approach differs from a more directive technique known as "healing of memories." In a common healing-of-memories encounter, the client may be asked to "picture Jesus" or "imagine Jesus speaking." Smith adamantly rejects these methods: "If someone is doing guided imagery, visualization, or any similar technique, they are not doing Theophostic. They may call it that, but it's not Theophostic."
Smith says people are being delivered from phobias, depressions, anxiety disorders, obsessive-compulsive disorders, dissociative personality disorders, attention deficit hyperactivity disorders, sexual addictions, eating disorders, post-traumatic stress disorders, and homosexuality through Theophostic principles.
Conventional Christian therapists are making some use of Theophostic. Paul Meier, cofounder of New Life Clinic in Dallas, calls Theophostic ministry "a helpful part of a long-term process of growth and discipleship." Mark Verkler, one of Meier's New Life colleagues in Dallas, also supports Theophostic ministry. "I was skeptical at first—it sounded too good to be true—but have found it remarkably effective."
Careful Support
Neil Anderson's latest book, Christ-Centered Therapy (Zondervan, 2000), features Theophostic in one of the chapters, "The Counseling Assistance Tool Kit." Mark Bubeck, who wrote The Adversary, inner-healing teachers John and Paula Sanford, and Charles Kraft of Fuller Theological Seminary have supported Theophostic methods in varying ways.
Others are cautious about the method, including Fernando Garzon, associate professor in the School of Psychology and Counseling at Regent University in Virginia Beach, Virginia. "Some people are overly enthusiastic about Theophostic," Garzon says. "Some people think it is of the devil. The truth is probably somewhere in between."
Garzon has been doing preliminary clinical studies on Theophostic during the last year. He will present his results at the international convention of the Christian Association of Psychological Studies, which will meet in Richmond, Virginia, in March.
"The current case studies on Theophostic are yielding promising results—but more research is needed," Garzon says.
Some critics fault Theophostic for its approach to the demonic. Smith teaches that demons, sometimes numbering in the hundreds, may inhabit and influence even a Christian's mind. These demons often work to keep people enslaved to what Smith calls the "lie-based thinking" causing their pain. He teaches that these demons have to be expelled for a client to see full relief.
While some evangelical theologians believe that Christians can fall under the strong influence of demons, few would agree with Smith that hundreds of demons can inhabit a believer. Millard Erickson teaches at Truett Seminary in Waco and is the author of Christian Theology, a standard work on systematic theology from a broadly evangelical perspective. Erickson says Scripture is silent on whether Christians can be possessed by demons. "I am concerned about [any] approach that sees demons behind every rock," he adds.
Smith is undeterred. "The primary distinction between those who believe that Christians can be inhabited with demons and those who do not is simply lack of experience," he says.
"Somehow we have to blend our understanding of physical and psychosomatic illness with an understanding of demonic activity," Erickson counters. "I see Satan's influence [as] much more diffused. The demonization model is direct. The reality may be more indirect."
Lesley Westberry, a 17-year veteran therapist in Lexington, Kentucky, has been using Theophostic for about two years. "Theophostic ministry has been the high point of my Christian walk. I bring clients to Jesus—like the friends who lowered the paralytic—and I have witnessed miraculous emotional healings."
Related Elsewhere
The homepage for theophostic counseling offers information on theophostic training materials and a short biography of its developer, Ed Smith.
The Apologetics Index lists several articles for and against theophostic counseling.
More information is available about Inner Healing prayer counseling at the Elijah House site. You can also read about Elijah House founders John and Paula Stanford here.
Neil Anderson, one of the leading proponents of Freedom in Christ ministries, talks about theophostic counseling in his book Christ-Centered Therapy.
Have something to add about this? See something we missed? Share your feedback here.
Our digital archives are a work in progress. Let us know if corrections need to be made.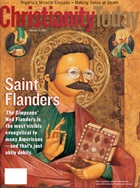 This article is from the February 5 2001 issue.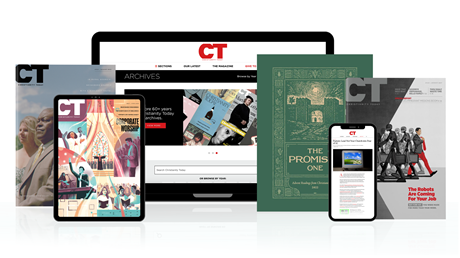 Annual & Monthly subscriptions available.
Print & Digital Issues of CT magazine
Complete access to every article on ChristianityToday.com
Unlimited access to 65+ years of CT's online archives
Member-only special issues
Subscribe
Counseling: Deliverance Debate
Counseling: Deliverance Debate