The Southern Baptist Convention (SBC) has sparked another national controversy by adopting strict interpretations of Scripture—including barring women from pastorates—in a move to counter liberal culture.No stranger to controversy, the SBC has been heavily criticized in recent years for praying for the conversion of Muslims, Hindus, and Jews; for planning to send summer evangelism teams to Chicago; and for revising the Baptist Faith and Message (the group's statement of beliefs) in 1998, exhorting wives to "submit graciously" to their husbands.Now the SBC is feeling the heat for its stance that women should not serve as pastors.At the Southern Baptist Convention in Orlando, Fla., in June voting messengers approved a new Baptist Faith and Message statement that while "both men and women are gifted for service in the church, the office of pastor is limited to men as qualified by Scripture."Conservative SBC leaders consider its conservative biblical interpretation a countercultural move."(A)s the culture moves steadily away from a biblical morality, our 16 million members and 41,000 churches are applying the brakes," writes R. Albert Mohler Jr., president of Southern Baptist Theological Seminary, in a New York Times op-ed article.While many Christians from other denominations interpret Scripture differently, the majority of Southern Baptists affirm that biblical passages such as 1 Timothy 2:12 ("I permit no woman to teach or to have authority over a man; she is to keep silent" NRSV) clearly limit the pastoral office to men alone."God has built an order of authority into every institution on earth," James Merritt, the newly elected president of the SBC, tells CT. "We follow his order of authority and submit to his structure because we believe that the Bible is the ultimate source of truth in the world.""It is not news that God assigned roles in the home and in the church," says Mike Whitehead, Midwestern Baptist Seminary's interim president. "This principle is not a cultural relic but a divine order. Most Baptists are pretty squeamish about tinkering with the words of God."
Jesus or the Bible?
The main debate surrounding the revised Baptist Faith and Message, then, centered less on women pastors and more on whether Jesus or the Bible is the focus of revelation for Baptists.The revised statement says "all Scripture is a testimony to Christ, who is himself the focus of divine revelation," as opposed to the 1963 version, which says Jesus is "the criterion by which the Bible is to be interpreted."Charles Wade, executive director of the Baptist General Convention of Texas, offered an amendment that "the sole authority for faith and practice among Baptists is Jesus Christ, whose will is revealed in the Holy Scriptures." Wade's amendment was defeated."We are indeed people of the book, but we are also people who bow only before Jesus Christ our Savior," Wade said, according to Associated Baptist Press."All of us believe in the lordship of Jesus Christ," countered Richard Land, president of the SBC's Ethics and Religious Liberty Commission and a member of the committee that proposed the revisions. "But we believe the only Jesus Christ we can know is the Jesus Christ revealed in Scripture."This emphasis attempts to limit cultural interpretations by favoring a more literal application of the Bible on such matters as gender roles.
>Qualified Loyalties
Julie Pennington-Russell, pastor of Calvary Baptist Church in Waco, Texas, calls the change in the Baptist Faith and Message statement a crime.Pennington-Russell is part of Cooperative Baptist Fellowship (CBF), a nine-year-old Baptist convention of about 4,000 moderate churches within the SBC.Stacy Simpson, a CBF pastor from Edison, Ga., says that while she still identifies herself as a Baptist, she often has to "add a bunch of clarifiers after that" because few people know much about CBF's stances."Our critics say our position cannot be defended with Scripture," Pennington-Russell says, but she cites Galatians 3:28 ("There is no longer Jew or Greek, there is no longer slave or free, there is no longer male and female; for all of you are one in Christ Jesus" NRSV) as Christ's intention for the relationship between men and women.Only 35 women serve as senior pastors of the more than 41,000 SBC and CBF churches in America.
A Chilling Effect?
Some critics fear the SBC's decision will have a chilling effect on other Protestant denominations.A week before the SBC gathering, the Christian and Missionary Alliance (CMA) voted that only men can hold the office of elder. In the coming months, individual CMA congregations will vote either to replace women elders or leave the denomination.Not all Protestant denominations consider women pastors unbiblical. Women represent about 10 percent of ordained clergy in U.S. Protestant churches, according to Paula D. Nesbitt, author of The Feminization of the Clergy in America (Oxford Press, 1997). The Episcopal Church, United Church of Christ, and the Evangelical Covenant Church have ordained women clergy since the 1970s. Denominations from the Wesleyan/Holiness tradition have ordained women pastors since the 19th century.The ban also could affect Southern Baptist seminary enrollments, although many seminaries still encourage women to pursue degrees in a variety of ministry roles, including missions, counseling, and training for staff positions under the authority of male senior pastors. Midwestern Seminary offers women courses in public speaking and leadership skills instead of the preaching and pastoral leadership classes required for men.
Division but No Split
The debate surrounding gender roles has further divided moderate Baptists from the majority conservatives, although SBC president Merritt does not foresee a split."The Bible is clear that the pastorate is for men alone, but that doesn't mean that women are less than men, or that they have less of a contribution to make to the kingdom of Christ," says Merritt, who has women on the staff of his 12,000-member church in Snellville, Ga."Our churches would come to a standstill without the service and participation of women. We appreciate and affirm their many gifts and contributions to the ministry."
Related Elsewhere
See our roundup of the media coverage of the Southern Baptist Convention in the June 15 ChristianityToday.com Weblog.The Southern Baptist Convention has a site for the annual meeting (which contains press releases, the text of the resolutions passed, audio and video clips, and other resources) and another for the Committee on the Baptist Faith and Message.Past Christianity Today articles on the Southern Baptist Convention include:Can I Get a Witness? | Southern Baptists rebuff critics of Chicago evangelism plan. (Jan. 14, 2000)Submission Rejected | State convention counters SBC marriage statement. (Dec. 6, 1999)Southern Baptists Take Aim at Urban America (July 12, 1999)Patterson's Election Seals Conservative Control (July 13, 1998)Southern Baptists Take Up the Mormon Challenge (June 15, 1998)Calvinism Resurging Among SBC's Young Elites (Oct. 6, 1997)
Have something to add about this? See something we missed? Share your feedback here.
Our digital archives are a work in progress. Let us know if corrections need to be made.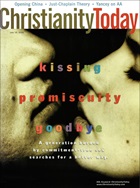 This article is from the July 10 2000 issue.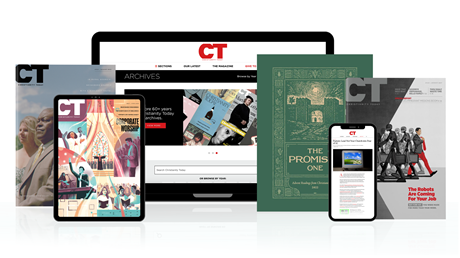 Subscribe to Christianity Today and get access to this article plus 65+ years of archives.
Home delivery of CT magazine
Complete access to articles on ChristianityToday.com
Over 120 years of magazine archives plus full access to all of CT's online archives
Subscribe Now
Church Disputes: Culture Clash
Church Disputes: Culture Clash