As a U.S. navy chaplain, I heartily agree with much of what Michael J. Gorman stated in his opinion piece, "Irreconcilable Differences." Among other things, he asserted, "It is time. … to enlarge our understanding of 'the world' to include the military, and of 'the church' to exclude it."I warm to his biblical understanding of the church as God's counterculture for righteousness. He exposes the spiritual vulnerability of the church to a powerful state that happily uses the church—and the military—for its own ends. He is correct in saying the role of the military is "to protect, defend and extend a state's national interests at home and. … abroad." How ever, there are some loose ends that need discussing.For starters, given the destruction and human misery that resulted from the Kosovo bombing (with which he opens his argument), shouldn't this be matched with the tedious and commendable peacekeeping mission in which our troops are presently engaged? That soldiers must hold violent weapons in readiness in order to maintain a precarious peace is one of the ironies of dealing with bitter enemies.Second, Gorman ponders whether a Christian can really claim that God is on his side in any armed conflict. His point is well taken: I was skeptical about the Kosovo bombardment because the situation was complex, guilt was shared by both sides, and we didn't have enough information to draw battle lines so distinctly.However, I have no such doubts about our engagement in World War II (1939–45) to stop Hitler's ruthless aggression. Does he? Surely there must be occasions to apply rational grounds for participating in armed conflict, aggrieved though such participation is. There comes a point when a nation-state has to decide to defend or intervene in order to stem greater wickedness. I think of Augustine's five qualifications for a "just war," which are still useful in guiding a Christian's evaluation of the rightness of his nation's cause. Briefly, these include:
1. The war must have a just cause such as the punishment of injustice and the restoration of peace.
2. The use of armed force must be the last resort; no other maneuver will stop the injustice.
3. War must be waged under the authority and sovereignty of the state (not for private purposes).
4. The effects must be proportionate; the evils inflicted by war should be less severe than the evils being righted.
5. The war must have a reasonable probability of succeeding.
Third, like Gorman, I can envision a Christianity without the military—but not the military (a needy mission field) without Christians present and active to communicate the life-saving good news of Jesus Christ. Gorman is right about Christians eschewing violence, but he seems unaware of the critical role that faithful Christians and people of moral character can play in lessening the horrors of war and making the hell of combat more humane. In the heat of battle when the insanity of rage and violence tempt men to become barbarians, Christian officers and NCOs (non-commissioned officers) can exert a powerful counterinfluence for humane treatment of enemy prisoners and civilians, and for reducing wanton destruction and needless bloodshed.Historically the church has usually supported state-sponsored conflicts, partly because church people have been involuntarily called up to fight. At such a moment, some may elect the difficult but honorable path of serving as conscientious objectors. But in an all-out war, a general draft of young men has brought huge numbers of Americans into uniform, some of them from Christian communities. The church has traditionally believed it was important not to abandon its own during such perilous times.For generations now, churches have endeavored to minister to all citizens within the military, usually through ministers serving as chaplains. Admittedly, in such a mixture, the countercultural claims of the gospel will suffer blurring.
Douglas K. Stewart served in the U.S. Marine Corps for seven years and as a Navy chaplain for 16 years.
Related Elsewhere
Other Christianity Today articles about religion in the military include:Irreconcilable Differences | The church should divorce the military. (March 6, 2000)Wiccans Practice on U. S. Bases | Court okays pagan ceremonies. (July 12, 1999)Military Chaplains Win Speech Case | Military personnel can speak against partial-birth abortion (June 6, 1997)Military Chaplains Sue Over 'Project Life' Ban | Chaplains ordered to "actively avoid" political comment. (December 9, 1999)for a recent history of tensions between the church and the military, see "For God and Country, Ambivalently: American Christians and the military." The article, by Indiana State University history professor Richard V. Pierard, appeared in the May/June 1999 issue of our sister magazine Books & Culture. The article also generated several interesting letters.
Have something to add about this? See something we missed? Share your feedback here.
Our digital archives are a work in progress. Let us know if corrections need to be made.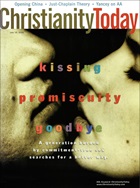 This article is from the July 10 2000 issue.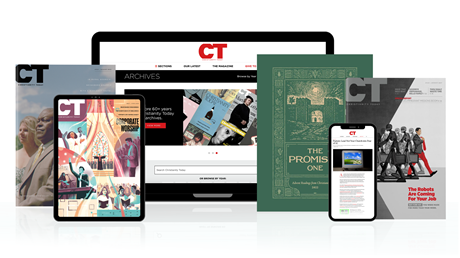 Annual & Monthly subscriptions available.
Print & Digital Issues of CT magazine
Complete access to every article on ChristianityToday.com
Unlimited access to 65+ years of CT's online archives
Member-only special issues
Subscribe
The Just-Chaplain Theory
The Just-Chaplain Theory