Christianity is seeing a rebirth among the 10 million ethnic Kazakhs in Kazakhstan, just a decade after the collapse of the U.S.S.R.'s 70-year-old Communist system. The number of ethnic Kazakh Christians has grown from fewer than 10 to more than 6,000 since the fall of communism in 1991, according to Christian workers at a recent gathering in Kazakhstan. The mostly Muslim Kazakhs live within the Central Asian country of Kazakhstan, a former Soviet republic that lies between Russia and China. Although Christianity has been in the region for centuries, it has not taken hold among ethnic Kazakhs since the days of the fifth- century Nestorian Church.But now Christianity is on the rise.
Followers of the Messiah
For centuries, most Kazakhs associated Christianity with Russians. When Kazakhstan became independent in 1991, Russians were the ethnic majority within the state. In 1992, 960,000 Russian Lutherans of largely German origin lived in Kazakhstan, according to Lutheran World Information. But by 1997, 600,000 of these Lutherans had emigrated to Germany, Russia, Siberia, and the Ukraine. Christian influence dropped dramatically, and only one Orthodox cathedral remained in the Kazakh capital of Almaty.Then missionaries began using terms identified with Kazakh culture when sharing their faith with Kazakhs. A typical Kazakh evangelical will use the phrase "follower of the Messiah" instead of Christian, which Kazakhs still link with imperial Russia and the Soviet Union.Zhana Khamzina, a Kazakh student in Almaty, rarely refers to herself as a Christian although she has been a follower of Jesus for almost two years. Khamzina is a leader of the True Way Church, a student-led fellowship in Almaty. She found Christ at an English-language camp put on by American evangelicals.Khamzina saw in them a relationship with God that she never knew, yet she still found it hard to overcome the idea that Christianity "was just for Americans and Russians," she says.Muksat Sagiev, a church planter working in the rural regions surrounding Almaty, says one of his greatest challenges is getting Kazakhs to put aside folk Islam, a brand of Islam mixed with animism."They keep saying they are Muslim because they know about it, but they don't know what [pure Islam] is," Sagiev says. He became a Christian just four years ago, but he has baptized 29 new Christians in the past two years. Through his church, or the churches that have sprung from it, 57 new converts have come to faith in two years.
Signs of Intolerance
The new church growth has met some opposition from Kazakh society. Many fear that recent government actions signal an increasing level of intolerance that could stunt Christianity in Kazakhstan.President Nursultan Nazarbayev has led the nation for 10 years. He is steering Kazakhstan toward a more authoritarian state by attacking the free press and banning his main political opponent.Churches recently were threatened by a law that would have disbanded all religious groups that had not existed for 10 years or more. This would have outlawed the majority of Christian churches and organizations in the country."There is still a significant section of the population, both in and outside of the government, that would prefer that evangelical activities be stopped or at least curtailed," says Eddie Smith, who works for a Christian humanitarian organization based in Almaty. "This is a continued concern."The discovery of a vast new oilfield in May could also have a strong effect on the country's religious tolerance, depending on which oil consortium Kazakhstan chooses to help export its greatest economic resource. The Washington Post reports that the United States is pressuring Kazakhstan to ship to Azerbaijan, thus avoiding an oil alliance with southern, Muslim-dominated oil exporting countries like Iran.
The Gospel Goes Rural
Christianity in Kazakhstan is still predominantly an urban phenomenon, leaving many rural areas with little access to the gospel.Hoping to remedy this, Southern Baptists are recruiting 20 individuals to plant churches in some of the country's remote villages.The United Methodist Board of Global Ministries voted earlier this year to fund a new medical missions center for Kazakhstan's rural poor.Youth are the fastest-growing segment of Kazakh evangelicals. The generation that came of age just when the Soviet Union crumbled has formed the backbone of many Kazakh churches."This age group seems to be those whom God is using right now," says Matt Anderson, an English teacher who helps one of the student-run churches in Almaty. "It's great to see the young people come to Christ and bring their family members too.""God has a special plan to be fruitful here," Sagiev says. "I believe many Kazakhs will accept Jesus as their God and Savior, and there will be many churches formed. There is a great awakening in Kazakhstan."The names of those quoted in this story have been changed because of security concerns.--Eds.
Related Elsewhere
Information on the state of affairs in Kazakhstan is available from the International Helsinki Federation for Human Rights. Their 1999 report on Kazakhstan details the government's transition from parliamentary republic to authoritarian presidential republic, as well as incidents of religious intolerance and restrictions on the freedom of the press. The U.S. State Department's 1999 Report on International Religious Freedom and Report on Human Rights are also available.The Washington Post has a related story on Kazakhstan's oil prospects.Visit the presidential Web site of "one of the largest countries of the world", as President Nursultan Nazarbayev puts it, and form your own impression about Kazakhstan's political scene.The anticommunist Jamestown Foundation has a history of the development of Islam in Kazakhstan on its site.
Have something to add about this? See something we missed? Share your feedback here.
Our digital archives are a work in progress. Let us know if corrections need to be made.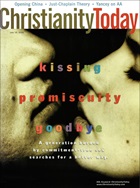 This article is from the July 10 2000 issue.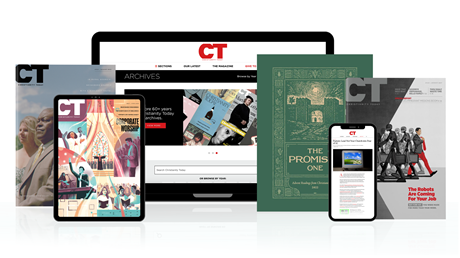 Subscribe to Christianity Today and get access to this article plus 65+ years of archives.
Home delivery of CT magazine
Complete access to articles on ChristianityToday.com
Over 120 years of magazine archives plus full access to all of CT's online archives
Subscribe Now
Kazakhstan: Central Asia's Great Awakening
Kazakhstan: Central Asia's Great Awakening