I hear a dissonance in what I call "the Amy Grant situation." I open my copy of TODAY'S CHRISTIAN WOMAN and there she is on the inside back cover, captured in a moment of hilarity sitting cozily in front of a fireplace, selling us her latest Christmas CD. I open MARRIAGE PARTNERSHIP magazine ("marriage"/"partnership"—get it?) and there she is on the inside front cover promoting her Christmas tour. I open a catalog from a Christian retail chain, and there she is again—ever smiling, ever promoted.

The Chicago Tribune (Dec. 11) described the "Amy Grant Christmas" tour as "a wonderland of religious carols … and a heaping portion of vintage schmaltz."
These images trouble me. The recent news stories about the breakup of Grant's 16-year marriage to Gary Chapman coupled with the stories about her new (but long-suspected) boyfriend, Vince Gill, whose 17-year marriage ended in 1997, should give us all pause. But neither Grant nor the Christian marketing industry, in promoting her concerts and albums, has missed a beat.
There was no adultery that caused the breakup of the marriages, she assures us. By adultery she means sexual contact. There were, it seems, other intimate exchanges between Grant and Gill sufficient to bring down the Gills' marriage. According to People (Nov. 29, 1999), Gill's wife Janis found a note—"I love you, Amy"—in her husband's golf bag. (Through an assistant, Grant declined my two requests for an interview that could provide any missing context.) "That was the beginning of the end," says Janis Gill's sister, Kristine Arnold. The Gills divorced two years before the Grant/Chapman separation and divorce.
The problem with this situation is that no biblical category tells us how CCM artists function in the kingdom. Are they "ministers"? "Prophets"? "Teachers"? "Evangelists"?
If nothing else, they are public communicators who knowingly and willingly bear Christ's name in their very public ministries. They wield influence over their followers and have accepted and benefited from this visible mantle. They lead. They inspire. They "pump up." Sometimes they stumble.
We cannot begrudge them their humanness. Grant says in CCM magazine: "Go look in a mirror and everything that's black and ugly about you, it's the same about me. That's what Jesus died for."
Amen. Apparently she has worked through the faith issues, but it seems that neither she nor the evangelical community has reckoned with the issue of public ministry. "If I were a business executive and had an affair, my job would be safe," my husband (a pastor) once said. "As a pastor, I'd lose my job." A higher moral standard applies to those who lead and influence in Christ's name, regardless of their office.
Grant says in CCM that a counselor told her, "[God] didn't create this institution [of marriage] so He could just plug people into it. He provided this so that people could enjoy each other to the fullest." Grant herself adds: "[I]f you have two people that are not thriving healthily in a situation, I say remove the marriage. Let them heal."
If that is what Grant's counselor told her, then she got bad advice. Anyone who has persevered in marriage will attest that in deed there are moments of "enjoying to the fullest," but that often attends many tedious, sometimes painful, stretches. The best premarital advice I received came from our pastor's wife: "There are going to be times when you'll hate each other's guts." Those moments have been few and far between, but when they have occurred, my husband and I recognized this was normal and would pass.
The apostle Paul says that marriage represents, in earthly relationships, the mystical bond between Christ and his church. It is "a profound mystery" (Ephesians 5:32). And the Lord knows the bond between Christ and his church, played out in real lives, can get messy. Should we "remove the marriage"?Divorce happens—too often and not always for the right reasons. It is grievous and frequently carries ongoing destructive repercussions. It is something the Christian community should hesitate to gloss over. Rather than Amy Grant telling her (mostly Christian) audience, including youth groups, that she is looking for a date for New Year's Eve as her way of acknowledging her new circumstances, it would be appropriate if she, and we, took a time out. Those smiles, the pictures in glossy Christian magazines, and the shimmering gowns can fool us into forgetting the wreckage. Two families have been torn apart against their wills.
Whether Amy Grant and Vince Gill have found happiness amid the pain of others is a matter between them and their families, their church communities, and the Lord. But her dressing up and our propelling her public ministry, without taking time for serious reflection, violates what should be the Christian conviction about the sanctity of marriage.
Wendy Murray Zoba is Associate Editor for Christianity Today.Related ElsewhereCCM's post-divorce interviews with Amy Grant (in its December issue) and Gary Chapman (in its January issue) are insightful both for what the singers say—and for what they don't.
The People magazine article referenced above, titled "Finally a Duet | After painful divorces, and years of speculation, Vince Gill and Amy Grant confess they are in love," is available here, but only to AOL members.
See also Amy Grant's "coming out" article in The Tennessean, "Grant picks up pieces after divorce, with the help of soaring career—and Vince."
About a year ago, World magazine commented on the impending Grant-Chapman divorce in an article titled, "Ministry or vocation? | Public reaction to the possible divorce of Amy Grant and Gary Chapman shows confusion."
Have something to add about this? See something we missed? Share your feedback here.
Our digital archives are a work in progress. Let us know if corrections need to be made.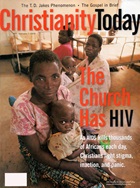 This article is from the February 7 2000 issue.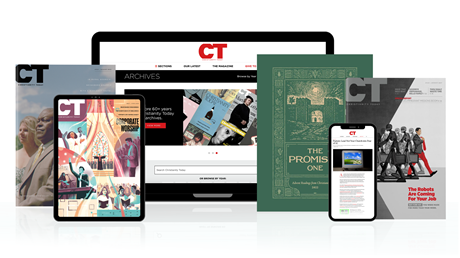 Annual & Monthly subscriptions available.
Print & Digital Issues of CT magazine
Complete access to every article on ChristianityToday.com
Unlimited access to 65+ years of CT's online archives
Member-only special issues
Subscribe
Popular Culture:Take a Little Time Out
Popular Culture:Take a Little Time Out