On October 13, a court in the northern Laotian province of Luang Prabang sentenced six Christian leaders to prison for holding an "illegal" meeting. The court convicted the Christians, who received sentences ranging from eight to eighteen months, for gathering without official permission of local authorities "in order to stir up opposition or cause damage to Lao society."
Though still a tiny minority in the nation of 5 million, Christians in Laos, particularly in Luang Prabang province, face intense hostility from majority Buddhists and persistent discrimination from the country's Communist rulers.
Even though the Lao Constitution guarantees freedom of belief, evangelism, training, and church planting are illegal. Religious groups must be registered with an arm of the Communist party. Sale or distribution of Bibles is illegal.
The ruling Lao People's Revolutionary Party came to power in 1975 and has since run the tiny landlocked country in Southeast Asia with communist-style leadership. Around two-thirds of Laotians are Buddhists, while most of the rest practice animism. Christians represent around 1 percent of the population, with estimates ranging from 36,000 to 72,000.
The government uses Buddhism as a cultural tool to maintain controls. Buddhism legitimizes social and economic inequalities, while communism legitimizes suppression of the spread of Christianity. Christians have become a blatant target for persecution, particularly since the implementation of a new economic policy earlier this decade.
Laos had nearly 15,000 Christians before Communists took over in 1975. Most of the Christians belonged to the Hmong tribe and went into hiding or fled the country as refugees to avoid imprisonment. In 1990, revival swept Laos, bringing courage and confidence to beleaguered believers. They began evangelizing cautiously, one on one.
Christians operate quietly, though still under surveillance by suspicious officials. Church leaders are often called in by police for questioning. Despite persecution and a lack of significant resources, the church in Laos continues to grow. The greatest response has been from the Khmu people—an ethnic tribe that has been the most emotionally and socially oppressed in the country. Christianity has been part of a renaissance for the Khmus. There are three churches under the Lao Evangelical Church in the capital, Vientiane, each with between 200 and 250 congregants.
ENFORCED BUDDHISM:
After closing the door to the world for nearly two decades, the Lao government has designated 1999 as tourism year, with a goal of attracting a million tourists.
Nevertheless, Christians in Laos say that 1998 has been the worst year for persecution since the Communists came to power.
Eight Christians who attended a home Bible study received three-year prison terms in May for allegedly creating division among the population, undermining the government, and accepting foreign funds to promote religion.
Amnesty International, in a recent report, said 19 Laotians were arrested in 1998 because of their religious beliefs. The report criticized the government's "growing intolerance of individuals choosing to worship in churches which do not have state approval." The report said the "intolerance is particularly noticeable when the individuals concerned have had contact with foreign organizations."
In 1997, the government conducted a survey in Luang Prabang and learned that 200 villages in the area had a majority population of Christians. At the same time, the United Nations Education Program declared Luang Prabang a heritage site. Using the designation as an excuse to reinforce Buddhism in the province, the government began a crackdown on Christians, declaring that the "Jesus religion" had no part in Lao culture.
Armed soldiers sometimes surround a village in efforts to force Christians to renounce their faith. Those who resist are chased from their villages. Those who comply must attend government re-education seminars and sign affidavits stating they "mistakenly believed the luring and deceitful propaganda" to become Christians. Due to the crackdown, civil servants who are Christian have been dismissed from their jobs, and Christian students have been prevented from entering college or obtaining employment.
FOLLOWING JESUS' EXAMPLE:
Faced with such a dilemma, Christians take courage from 1 Peter 2:21: "To this you were called, because Christ suffered for you, leaving you an example, that you should follow in his steps." They say Jewish leaders and Roman officials collaborated to persecute Jesus because his views clashed with the power structures of his time. "If that was all right for Jesus, it's all right for me," a Laotian Christian says. "It is a blessing the way we are—but we pray that it will not continue forever."
The National Front is aware of the symbolism of the year 2000 and the desire of Christians to see the gospel have a big impact in the country. Observers say that efforts of the government to restrict and divide the church may eventually result in increased church growth.
"We have enemies, and there are pressures on us," one Christian leader says. "It is a very real threat. The government resentment against Christians is deep rooted."
Have something to add about this? See something we missed? Share your feedback here.
Our digital archives are a work in progress. Let us know if corrections need to be made.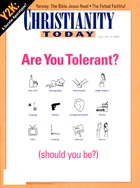 This article is from the January 11 1999 issue.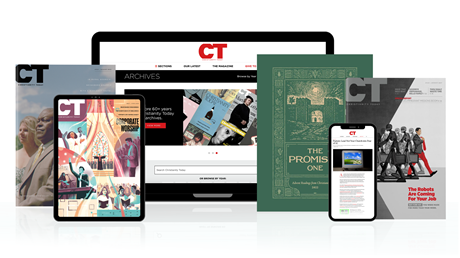 Subscribe to Christianity Today and get access to this article plus 65+ years of archives.
Home delivery of CT magazine
Complete access to articles on ChristianityToday.com
Over 120 years of magazine archives plus full access to all of CT's online archives
Subscribe Now
Communist Crackdown Stymies Growing Church
Communist Crackdown Stymies Growing Church