He was a pillar in the church and the community," says Joy Getty. "He was a success." Getty and her husband lost $133,000.
"I knew him through church," says Tex Kazda, who lost his $119,000 retirement account. "He seemed honest and smart, and had lots of assets and a happy family."
Two years ago, such plaudits were common for Philip Harmon, a Christian businessman with a seemingly thriving investment and insurance business empire based in Camano, Washington.
This month, Harmon, 61, entered a federal prison to begin serving an eight-year sentence for conspiracy and tax fraud. His businesses have crumbled, and in their place Harmon faces, besides a penitentiary, a court order to repay $16 million dollars to his investors, a debt he is unlikely to repay.
Behind the turnaround of events lies what Seattle federal prosecutor Steve Schroeder calls one of the biggest pyramid schemes he has seen in two decades of fighting white-collar crime. It comes on the heels of a $4.4 million fraud case involving Priscilla Deters, convicted of taking funds from mainly evangelical Nazarenes and Friends in 21 states (CT, April 27, 1998, p. 19).
"They did not ask to see prospectuses for the investments," Schroeder says. "It was simply a matter of good people placing their trust in someone whom they thought shared their values for honesty and integrity. They were wrong."
ELDERLY VICTIMS: Although final figures are not yet available, investigators told the court the total in the Harmon case could reach $40 million. The number of victims is also large: 230 mostly elderly investors, many of them widows, lost their retirement nest eggs. And more than 300 people were abruptly left without health insurance and stuck with hundreds of thousands of dollars in unpaid doctor bills.
Harmon's fraud is further distinguished by the fact that almost all of it involved members of two churches to which Harmon belonged: an Evangelical Quaker (Friends) church and an independent congregation, the Camano Chapel. The chapel's pastor and its school building fund were among the local victims.
Prosecutors explained that Harmon's scheme was not typical. Schroeder says that, in most pyramid schemes, "the victims have some larceny in their hearts too, because they're promised unreasonably high returns.
"But Harmon didn't promise his investors outlandish returns, just a few points higher than more conventional stocks or funds. So his investors thought they were being reasonable and prudent."
But in reality they were not. Harmon's "investments" may have sounded reasonable, but he had nothing to back them up. Instead of providing solid information, Harmon exploited the trust of personal contacts among the evangelical Quakers he had known while growing up, a technique investigators call "affinity group crime." Among Harmon's victims were his own brother and sister, and his son-in-law's widowed mother.
LUXURIOUS LIFESTYLE: When an investor wanted a payment, Harmon used funds from later investors, in classic Ponzi-fraud fashion. The same was true of his insurance program, the National Friends Insurance Trust: medical claims were paid late, falsely, or not at all, as Harmon took advantage of businesses as well as policy-holders.
In the meantime, Harmon and his family lived in style. He bought a mansion overlooking Puget Sound, acquired beachfront condos in Maui, and purchased dozens of other properties, a 53-foot yacht, and scores of antique autos.
Contributions to church groups earned Harmon seats on the board of George Fox University in Newberg, Oregon, and other institutions where he could keep potential critics at bay. When Quaker superintendents asked questions, he stalled some, charmed others with opulent dinners and yacht cruises, and even put a couple of them on his payroll.
Investigators charged that Harmon had been defrauding investors and health-plan members since the mid-1980s, taking in millions and shuffling the money among an ever-expanding network of shell companies. When state investigators began looking into his business practices, they quickly realized there was more involved than they could handle and went to federal officials. Ultimately, a multiagency task force was set up, involving the fbi, the Justice and Labor Departments, the IRS, and state insurance and investment investigators. The probe received its own code name: Operation Island Scam.
LIFE SAVINGS LOST: Harmon was arrested in March 1997 and pleaded guilty to conspiracy and tax fraud last October. At the sentencing hearing in May, victims denounced Harmon and the damage his thefts had done to their retirement hopes. Other victims had already said their piece, including Esther Hardinger of Coldwater, Kansas.
A retired schoolteacher, Hardinger invested with Harmon after her husband's death. She put in her entire savings of $40,663. "Because of him, I lost my financial security," she says.
Hardinger's sister, Lois Hutson of Wichita, Kansas, also had been victimized after her husband's death in 1992.
Based on trusting an investor within her denomination, Hutson turned over nearly $100,000 to Harmon. "I can only hope to get back a tiny percentage," she says.
"The most severe damage flowing from all of this is not the financial devastation, but the damage to the sense of trust in fellow humans that so many of the victims have experienced," says Judge William L. Dwyer. "That's something that is extremely difficult, if not impossible, to repair."
Prosecutor Schroeder says the case is not over. Harmon's son Steve and son-in-law Terrill Beebe both worked in the business, and both were named as coconspirators and could be indicted. Other U.S. attorneys have pledged to file negligence suits against insurance companies that did business with Harmon in an effort to recoup some of the victims' losses.
Have something to add about this? See something we missed? Share your feedback here.
Our digital archives are a work in progress. Let us know if corrections need to be made.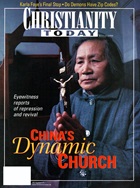 This article is from the July 13 1998 issue.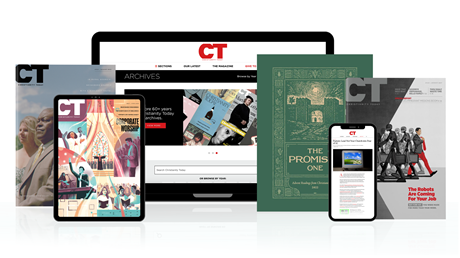 Annual & Monthly subscriptions available.
Print & Digital Issues of CT magazine
Complete access to every article on ChristianityToday.com
Unlimited access to 65+ years of CT's online archives
Member-only special issues
Subscribe
Fraud: Faithful Lose Millions in Ponzi Scheme
Fraud: Faithful Lose Millions in Ponzi Scheme