Christa Raab, an Austrian mother of four and a schoolteacher for nearly half her life, has been banned from her classroom. Government officials in Aschach, a village of about 4,000 people west of Vienna, suspended her last year for her association with a new charismatic church. To authorities, Jedidja Church is a sect, and Raab has been accused of being a "fanatic," scaring children with talk about the Devil.
Raab's suspension because of her religious affiliation with Jedidja (Hebrew for God's friend) is one of many indications that freedom of religious practice in Europe is under attack. "Storm clouds are gathering over Europe," says Stuart McAllister, general secretary of the European Evangelical Alliance in Vienna.
In southern and central Europe, where the majority are either Roman Catholics or Lutherans, the sectarian or cultic label has long been applied to evangelical or charismatic Christians. But McAllister sees signs that Western Europeans are increasingly attracted to new laws restricting religious practice. "There is a strong lobby at work, and it won't rest until new religion laws have been passed," he says.
CHRISTIANITY A CULT? In April, the Belgian Parliamentary Commission on Cults issued a 600-page report identifying 189 religious groups as cults. Included were 21 evangelical denominations, such as the Assemblies of God, Evangelical Free Church, and Religious Fellowship of Friends (Quakers). Many Protestant congregations not belonging to the officially recognized United Protestant Church of Belgium are a part of the list.
Likewise, in March the State Secretariat for Cults in Romania issued a letter forbidding issuance of construction permits for any place of worship not recognized by the state. Romania identifies only 16 officially recognized religious groups, but about 30 denominations or other groups are active in the country.
Germany, Austria, and Italy, standard-bearers of the state church system, recently proposed a religion supplement to the Maastricht Treaty, the constitution of the European Union. The wording suggests that churches without a "constitutional" status—including evangelical and charismatic churches—could be discriminated against. Although it is unlikely that the supplement will be passed any time soon, McAllister says Christians must show "vigilant and active" resistance. "We shouldn't passively allow frontiers to be pushed back," he says. "We must pray and we must do what we can politically. The European Evangelical Alliance will seriously resist any new religion laws."
The Rutherford Institute, based in Charlottesville, Virginia, will host its first European religious liberty conference August 2-3 in Paris to discuss growing religious discrimination on the continent.
"Europe, the birthplace of democratic liberties, has forgotten its roots," declares Rutherford Institute President John W. Whitehead. "The result has been a return to authoritarianism in many countries, and religious people are suffering."
SCIENTOLOGY PRECEDENT: Last December, the German government established an office to keep Scientologists from holding key public teaching jobs, branding the movement founded by the late American science-fiction writer L. Ron Hubbard as a money-making scheme that seeks world domination (CT, March 3, 1997, p. 68). And last month the government announced that the Church of Scientology will be under nationwide surveillance, including the possibility of tapped telephones and intercepted mail, for a year.
Norbert Kirsch of Berlin, cofounder of the German Association of Christian Lawyers, believes that constraints on Scientology will result in future laws against Bible-believing Christians.
"A government warning is more than a piece of information," Kirsch says. "It may result in individuals or groups being banned from society." Kirsch says the "sect hysteria" is causing even high-level lawyers to produce nonsensical reasoning.
Ralf Abel, a sect commission member, says government authorities are entitled to "warn the public" against sects, even without citing evidence. The mere suspicion that the activities of an organization might "endanger constitutional values" provides a sufficient basis for the issuing of a state warning, according to Abel.
NO UNIFYING CONSPIRACY: Yet McAllister detects no conspiracy targeting Christians. "What we are witnessing is a desperate reaction against the chaos of postmodern Europe."
The broad spectrum of religious practices tolerated in the United States is unacceptable, McAllister says. "Europeans are afraid of losing control," he says. "The multitude of religious expressions in today's Europe confuses the authorities because they can't control such diversity."
The arguments for limiting religious freedom have gained weight with threats posed by extreme, even suicidal, sects. "What's needed is not new religion laws but a much stricter application of existing criminal laws," McAllister says.
Christa Raab, the suspended Austrian teacher, says she never mentioned the Devil or demons in her class. "For morning devotions, I used praise cassettes and told the children they could speak to Jesus about their needs." Problems climaxed as the daughter of the school health official showed an interest in Raab's faith and even testified twice about God answering her prayers. The doctor, a New Age activist, ended up suing Raab and her pastor. The state attorney dismissed the case for lack of evidence, but the suspension remains intact. School authorities claim the teacher's faith provoked fear and distress in many pupils. Raab, by official order, had to undergo a psychiatric examination.
The Catholic Sect commissioner, traditionally called upon by the Austrian state as an "expert" in all religious matters, publicly stated that the intelligence of Bible teachers at Raab's church compares with a "four-year-old, on the mature side."
Gunther Schuster, the lay pastor at Jedidja church—and a full-time public school director himself—has a bleak view of future church-state relations: "The state will define religion, and if you don't meet with the definition, there'll be no freedom."
Have something to add about this? See something we missed? Share your feedback here.
Our digital archives are a work in progress. Let us know if corrections need to be made.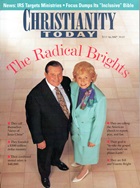 This article is from the July 14 1997 issue.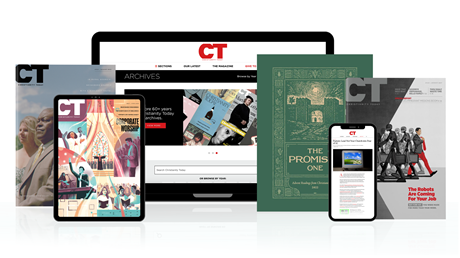 Annual & Monthly subscriptions available.
Print & Digital Issues of CT magazine
Complete access to every article on ChristianityToday.com
Unlimited access to 65+ years of CT's online archives
Member-only special issues
Subscribe
Europe: Are Minority Churches Targets for Discrimination?
Europe: Are Minority Churches Targets for Discrimination?