It took six months for a rebel alliance to march into Zaire's capital, Kinshasa, ending in May dictator Mobutu Sese Seko's 32-year reign. With Laurent Kabila now in charge of the country—renamed the Democratic Republic of Congo—Christians wonder how long it will take for church and missionary work to resume fully and freely after the looting, evacuations, and killings.
Starting last October from the eastern region bordering Rwanda, Kabila's Alliance of Democratic Forces swept through the former Zaire, swiftly capturing towns with little serious opposition from Mobutu's unruly government army. It was an amazing military feat, given a dilapidated road system and great distances in Congo, a country of 45 million people that stretches across 905,000 square miles, an area roughly equivalent to the United States east of the Mississippi River.
As the rebels advanced westward, government soldiers retreated, attacking civilians and pillaging along the way. Western missionaries who did not pull out ahead of the revolution scaled back and evacuated as Kabila's fighters began to score victories. Local church officials who bravely remained at mission bases often suffered maltreatment from Mobutu's troops.
ON THE RAMPAGE: Near the end, desperate, greedy soldiers assaulted members of the Communaute Evangelique en Ubangi-Mongala (CEUM), a church with about 114,000 members in Mobutu's native northwest region.
CEUM's 872 churches and preaching points are supported by the Evangelical Covenant Church, which began missionary work in the country in 1937. Near CEUM headquarters at Gemena, soldiers put guns in the ears of national church president Luyada Gbuda and demanded that he give them "the dollars that the American missionaries had left," according to Barbara Johnson, Covenant Church Africa missions director and a missionary nurse who served in Zaire for 23 years. When Gbuda explained no such money existed, they "hit him around the head with their guns," Johnson said.
The troops stole the church leader's truck, hit him again, and left. He and other Covenant church leaders fled to their home villages as more soldiers rushed through Gemena.
"We are in Mobutu territory, and we will definitely feel the results of the retreating soldiers who will now have no job, no future, and are going to take everyone else down with them," Johnson told CT.
In the ensuing days, troops pillaged Evangelical Free Church residences and Wycliffe Bible Translators' offices in Gemena. Headquarters of the Congolese Free Church, completed last year, sustained heavy damage, and a seminary at Goyongo, jointly run by the Free Church and Covenant Church, was destroyed. Looters peeled off the roofing and followed students into a nearby forest to steal personal goods the seminarians took with them. Renegade soldiers beat the seminary director.
The trials of Covenant and Free Church leaders are not unique in the crisis.
Steve Wolcott of Africa Inland Mission (AIM) reports that a Bible institute professor, A. Alege, died in March after being hacked to death by rebels.
Former soldiers beat Etsea Ang'apoza Kile, president of the AIM-affiliated Evangelical Community in the Center of Africa (CECA) church, and two teachers at a seminary in Bunia after AIM evacuated last December. Walcott says other pastors have been beaten in outlying areas, and at least one pastor in the Bondo area where Norwegian Baptists have worked was killed in January.
In Kinshasa, the capital, the evangelical relief agency World Vision reports that on May 17 armed Mobutu soldiers robbed and threatened country director Daniel Kawata Aji-Pash and his family just before Kabila's forces arrived.
UNDER KABILA'S RULE: Throughout the conflict, many Protestant and Catholic churches have continued to worship. The country is estimated to be 36 percent Protestant and 42 percent Roman Catholic.
Johnson of the Covenant church reports that 75 percent of the people in territories held by Kabila's forces have attended church on Sundays. And missionaries that have operated in the eastern part of Congo say rebels under Kabila have, for the most part, been well behaved. Some suggest that new officials may welcome if not encourage new church and missionary activity.
In March, Wolcott and other AIM church and mission leaders met Kabila.
"He was very cordial and invited us to resume our work in the then rebel-held territory," Wolcott told CT. "He stated that the church has the responsibility for the moral instruction of the population."
Wolcott says the rebel forces have in general been courteous, and the general population can move about freely without fear of coercion. However, he received reports in April of merchandise and vehicles being taken "for the war effort."
Local officials are "very favorable to the return of missionaries" and have offered assistance in such matters as granting visas, according to Wolcott. He notes that many CECA schools have been reopened in former rebel-held territory, while medical work continues despite difficulties in obtaining medicines.
CHRISTIANS WARY, OPTIMISTIC: Glenn Kendall of CB International missions says he did not sense any restrictions on Christian activities in a recent trip to Congo. "The (eastern) Kivu area and Goma have had six months to settle down," Kendall says. "They think it is time for people to cautiously come back."
CB International, he adds, plans to send about 10 missionaries back to Congo this month to assist, among other things, with medical and pharmaceutical care and the education ministry of 135 schools affiliated with the Association of Baptist Churches of Eastern Zaire.
Bible translation is also continuing, reports Debi Eernisse of Wycliffe Bible Translators' Eastern Zaire Group. "Through the adversity the church is growing stronger," she asserts.
Zairian translators and their families faced difficulties in recent months because of their "association with expatriates who had material possessions," Eernisse says. "Those possessions were sought by the looters," she says. "We have not heard, nor have we reason to believe, that the churches are being harassed by the new government or their soldiers." Wycliffe has not set a date for the return of missionaries to the country but believes there to be no problem with the new authorities in resuming mission activities.
Compassion International, which had 11,000 registered foster children in Zaire with 65 partner churches prior to the civil war, has continued child-development activities "pretty much the same as before" in most areas of the country other than Uvira near the border with Burundi, says spokesperson Janice Campbell. Many church partners in that region fled into neighboring Tanzania.
"Obviously, there is a great deal unknown about how the church will be treated by the alliance," Johnson says. "We don't have reason, based on early experience in the east, to anticipate mistreatment."
Peter Ekstrand, Congo field representative for the Covenant church, told ct that calm has returned to the northwest region, and that his mission is planning to conduct a survey trip soon. Johnson says, however, that missionary families are unlikely to be posted to Congo before next summer.
One church source expressed concern about Kabila's alliance being Tutsi-dominated. The source suggested the possibility of a "Tutsi federation" forming between Kabila and his friendly neighbors: Rwanda, Uganda, and possibly Burundi. It is feared that this grouping, for reasons linked to African traditional religious beliefs and power politics, could become "anti-Christian and anti-missionary."
Kabila's rebel movement is dominated by ethnic Tutsis or closely related tribes. He has also been accused of allowing his men to carry out ethnic cleansing in some areas of eastern Congo. Last month, an employee of Save the Children and four Rwandan refugees were killed by armed men in eastern Congo.
Have something to add about this? See something we missed? Share your feedback here.
Our digital archives are a work in progress. Let us know if corrections need to be made.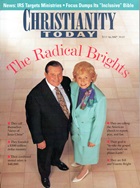 This article is from the July 14 1997 issue.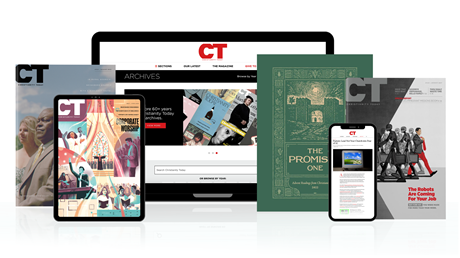 Annual & Monthly subscriptions available.
Print & Digital Issues of CT magazine
Complete access to every article on ChristianityToday.com
Unlimited access to 65+ years of CT's online archives
Member-only special issues
Subscribe
Congo: Congo Church Watchful Amid Chaotic Leadership Transition
Congo: Congo Church Watchful Amid Chaotic Leadership Transition