In 1993, a broad-based coalition of national leaders helped the Religious Freedom Restoration Act (RFRA)—which limited government regulation of religious expression—become law.
But in the wake of the U.S. Supreme Court's June 25 ruling overturning RFRA, the formerly close-knit coalition shows signs of fraying, as members bicker over what they should do now. Some say the emphasis should be on new federal legislation, while others support local and state laws, and still others lobby for a constitutional amendment. "My concern right now is whether the coalition can stay together," says Steven McFarland, director of the Christian Legal Society's Center for Law and Religious Freedom.
About the only point anyone agrees on is that the high court chipped away at believers' constitutionally guaranteed rights when it ruled 6 to 3 in favor of Boerne, Texas. The city had used local historic preservation laws to prohibit Saint Peter the Apostle Church from renovating its 74-year-old building for its growing Catholic congregation(CT, April 28, 1997, p. 76).
"The provisions of the federal statute here invoked are beyond congressional authority," wrote Justice Anthony M. Kennedy. "It is this court's precedent,not RFRA, which must control."
RAMPANT REBUKES: Protestants, Catholics, Jews, Muslims, Scientologists,and Americans United for Separation of Church and State quickly condemned the Court's decision, which could make it harder for parents to exempt their children from offensive classes or for prisoners to participate in Bible studies.
"The religious liberty of every American is in peril," says Baptist Joint Committee on Public Affairs general counsel J. Brent Walker.
"Every religious person in the United States will be hurt by this decision,[which] will likely be remembered as the 'Dred Scott' of church-state law," says National Council of Churches special counsel Oliver Thomas.
"The Court's decision guts the First Amendment," says Prison Fellowship founder Charles Colson.
"The Supreme Court has … bulldozed the last barrier of protection for religious Americans," asserts Rita Woltz, legal coordinator for the Rutherford Institute, which has defended numerous RFRA claims."We are now on the verge of true religious apartheid in this country."
Others expressed surprise that conservative Justices Antonin Scalia and Clarence Thomas had sided with the majority, but they shied away from such dramatic statements.
"I am disappointed and displeased by this decision, but I am not alarmist,"says University of Missouri-Columbia law professor Carl Esbeck, who argued in favor of RFRA before the Court in February. "Americans still have a Constitution that prohibits discrimination on the basis of religion."
FREE EXERCISE CLAUSE: But many RFRA supporters believe the First Amendment's free exercise clause was intended to give religious people and institutions more than freedom from discrimination(CT, Oct. 7, 1996, p. 82). They say religious liberties are as imperiled by the RFRA ruling as they were by the Court's 1990 decision in Employment Division v. Smith. That decision declared that Oregon's drug-control laws took precedence over claims by members of the Native American Church that their faith required the sacramental use of peyote, which contains an illegal hallucinogen, thereby doing away with the requirement that government show a "compelling interest" when it infringed on religious behavior.
"People had felt that the free exercise clause was in the Constitution for a reason," says Woltz of the Rutherford Institute. "If it doesn't provide for any exclusions, then what's it doing there?"
Some believe new federal legislation is the best way to make matters right."Congress is as mad as a hornet, and wants to respond promptly," McFarland says. Rep. Charles Canady's House Judiciary Subcommittee began hearings onthe issue July 14. And Sen. Orrin Hatch has pledged to help craft a legislative response. "The Supreme Court has thrown down the gauntlet," Hatch says. "I intend to pick it up. Thankfully, I am not alone."
Professor Esbeck sees the Court's RFRA ruling not as a decision against religious liberty, but merely a rejection of RFRA's construction. "RFRA was based on Article 5 of the Fourteenth Amendment to the Constitution, which gives Congress the power to enforce civil rights," Esbeck says. "The Court rejected that approach, so the best way to go now is to pass legislation using congressional spending power, saying any state or local government that receives federal money can't restrict religion unless they show a compelling interest."
But Woltz thinks the best response is in following the lead of Ohio, which is seeking RFRA-type protections in state legislation. "If the Court slapped down federal law under Article 5, they're probably going to slap it down under spending provisions as well."
CONSTITUTIONAL AMENDMENT: Some legislators have proposed linking RFRA-type protections to the Istook religious freedom amendment(CT, July 14, 1997, p. 71). But Forest Montgomery of the National Association of Evangelicals Office for Governmental Affairs has his doubts. "The atmosphere right now is so hostile to constitutional amendments that I'm not sure this is doable," Montgomery says.
Colson, who says prisoners will now find it more difficult to participate in life-changing religious programs, views the RFRA ruling as the latest evidence that America is being ruled by a runaway judiciary. Calling the decision "a direct assault on the First Amendment and an abuse of judicial oversight," Colson has urged Congress not to accept the Court's decision, citing Abraham Lincoln's refusal to honor the 1857 Dred Scott ruling that slaves were not citizens.
Have something to add about this? See something we missed? Share your feedback here.
Our digital archives are a work in progress. Let us know if corrections need to be made.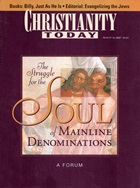 This article is from the August 11 1997 issue.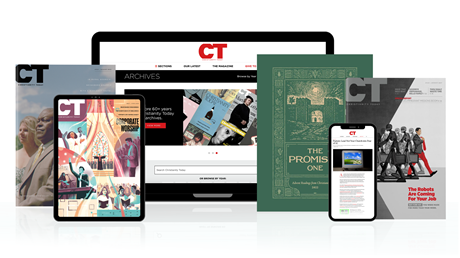 Annual & Monthly subscriptions available.
Print & Digital Issues of CT magazine
Complete access to every article on ChristianityToday.com
Unlimited access to 65+ years of CT's online archives
Member-only special issues
Subscribe
RFRA Coalition Frays in Wake of Ruling
RFRA Coalition Frays in Wake of Ruling