Relatively little of the wealth that will be inherited by baby boomers during the next few decades as the World War II generation passes from the American scene may wind up supporting local church causes, some experts project.
By conservative estimates, the estates of Americans born in the early part of this century are expected to transfer $7 trillion, much of that money going to their offspring.
"It's an astronomical amount," says Doris Gidney, a consultant for the current and deferred giving program of the United Methodist Church's Board of Global Ministries.
Increasingly, stewardship officials in church denominations are seeking a portion of this historic wealth transfer for church-related causes, and some efforts are bearing fruit.
"We are on a geometric curve with the amount of dollars coming to Presbyterian churches," says Larry Carr, president of the Presbyterian Church (U.S.A.) Foundation. "In our most guarded estimates, we wouldn't be surprised if the amount of dollars coming to Presbyterian causes exceeds $20 billion dollars over the next 20 years."
Carr says Presbyterian churches in 1982 reported receiving bequests of $25 million. By 1995, the figure had grown to $75 million.
A SLIVER OF THE PIE: But Carr says denominations are generally far behind other charitable causes in trying to gain a larger slice of this financial pie.
Carr says higher education is by far doing the best job at securing estate legacies, followed by not-for-profit health care. Religious and community-service organizations are way behind.
"The tragedy in this whole thing is that most denominations—if they're talking about this at all—are only talking about it in hushed voices," Carr says.
A few denominations are making organizational adjustments to help encourage an increase in money flowing from the estates of older Americans to Christian charities.
The Episcopal Church is reopening its development office, which closed two years ago. Catherine Lynch, the denomination's assistant treasurer, says the office will provide technical support for parishes, dioceses, and grassroots organizations. But she suggested it is not enough to help people deal with the mechanics of estate planning if they do not understand the reason.
"Denominations really need to undertake an effort that is rooted in a clear theology of stewardship," Lynch says. "If you undertake this as a fundraising project, you're going to lose track of what we're all about. We need to recognize that our gifts and our wealth are not our own; we are stewards of them."
SQUANDERED INHERITANCE? Last June, the chair of the Southern Baptist Convention's (SBC) Foreign Mission Board appointed a committee to formulate a wise response to the coming wealth transfer.
David Coleman, the board's director of development, says a key concern in estate planning for some older Christians is the striking contrast between the way they handle money and the way their heirs sometimes squander it.
"Individuals have told me they've given to their children and grandchildren to help them with their education and homes, but they have not always been pleased with the way those funds have been used or cared for," Coleman says.
The SBC—which consists of a large number of autonomous entities, both state and national—does not compile an overall figure from SBC congregations and related agencies.
But in many cases, the bequests are growing. For example, since the sbc's Foreign Mission Board established its development office in 1983, receipts from legacies have grown from $809,151 to $1,795,472 in 1996.
CLOSER SCRUTINY: Although some young adults give liberally to charities in general, they do not give solely to religious organizations, Lynch notes. "People who are now in their thirties, forties, and early fifties do tend to diversify more, giving wealth to a broad range of organizations—not just the church."
Yet as baby boomers are now in many local church leadership posts, some church officials are beginning to question whether younger adults are really less philanthropic than their parents' generation.
"Young people who are of some means are also good stewards," says Donald Hallberg, executive director of the Foundation of the Evangelical Lutheran Church in America. "But they are asking the tough questions, such as 'How is the money being used?' and 'Where is my church making a mark—not only in my life but in my society?'
"They are asking the questions that many in their parents' generation didn't ask," Hallberg says. "They are asking to hear the stories of where the impact of the church and the gospel are coming alive."
Carr suggests that a careful estate plan can bring together the baby boomer demand for greater accountability from charities along with their parents' wish for their children to develop stronger financial support for church-related causes.
To accomplish that estate-planning goal, Carr promotes the use of a "donor-advised fund," in which a substantial pool of assets is designated to benefit a select number of charitable purposes.
The parents assign an advisory committee of their children, who decide from within certain guidelines where the monies will be spent from year to year.
A donor-advised fund may seem ideal to parents who believe their children need to learn philanthropy and maintain at least some connection to church life, Carr says.
"The children have to stay involved enough with it to actually make recommendations about where the money will go," Carr says. "Several people have told us that's a very powerful way of keeping children attached to the church and helping them learn responsible ways to give and the actual joy involved in giving."
But the most basic strategy should be for denominations to maintain strong programs that encourage older Christians to bequeath assets to churches, Carr says. "Not having a program like this is probably the best example of poor stewardship I could offer. It is not being faithful harvesters of the glorious field in which God has placed us."
Have something to add about this? See something we missed? Share your feedback here.
Our digital archives are a work in progress. Let us know if corrections need to be made.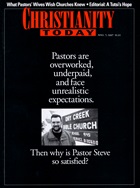 This article is from the April 7 1997 issue.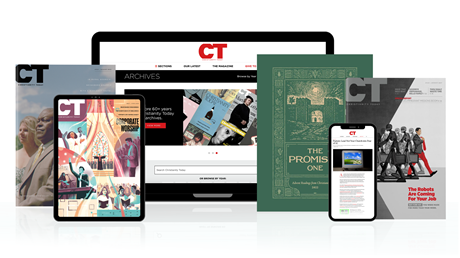 Annual & Monthly subscriptions available.
Print & Digital Issues of CT magazine
Complete access to every article on ChristianityToday.com
Unlimited access to 65+ years of CT's online archives
Member-only special issues
Subscribe
Giving: Inheritance Windfall May Bypass Churches
Giving: Inheritance Windfall May Bypass Churches