The World Evangelical Fellowship (WEF) has a non-Western international director for the first time in the 146-year existence of the group and its predecessor. Agustin G. (Jun) Vencer, Jr., was installed at the world association's ninth general assembly in Manila June 25. Vencer, who is general secretary of the Philippine Council of Evangelical Churches, Inc. (PCEC), succeeds American David M. Howard, who served as international director for 10 years.
WEF is an international alliance of autonomous national and regional evangelical bodies around the world represents some 600,000 churches and 100 million evangelicals in nearly 70 countries.
About 300 delegates, observers, and staff from 68 countries met under the theme "Arise and Build." They hailed what many viewed as a fresh beginning for the organization.
Delegates approved a newly honed statement of mission that ties the association's objectives to enabling local churches worldwide to fulfill their "scriptural mandates." "The vision is to see local churches equipped, mobilized, and working together to disciple their nations and [participating in] a global effort to disciple the nations of the world," said Vencer.
National evangelical associations, he said, provide local churches identity, visibility, a forum for discussion, and a structure for cooperation. Vencer said he plans to establish or strengthen at least three national fellowships each year, beginning in 1993.
Delegates also voted to increase the membership of the executive council (renamed international council) from 10 to 15, adding regional representation for eastern Europe, Francophone Africa, and Portuguese Latin America, and adding two at-large posts designated to "correct imbalances" in the make-up of the council. Two women, the first ever elected to the council, were named to the at-large seats.
Religious Liberty
Other business conducted at WEF's general assembly:
• A new religious-liberty commission was inaugurated to promote freedom of religion worldwide and to protect the liberty of evangelical Christians. The commission will monitor religious liberty, respond to infringements of religious liberty, and promote the need for constant vigilance in maintaining religious liberty. Members announced plans to establish a governmental-relations task force and an advocacy network, which will provide legal services and funds to those charged or imprisoned for their faith.
• Quechua Indian Christian leader Rómulo Sauñe of Ayacucho, Peru, received the first-ever biennial Religious Liberty Award. Religious-liberty commission chairman John Langlois of the Channel Islands recognized Sauñe and "the suffering Christians in Peru, who for so long have been witnessing bravely to the risen Christ and risking their lives daily in doing so." Quechua Christians have been caught in the crossfire between guerrillas of the Maoist Shining Path movement and government troops, he said.
• Stating that over half of the world will soon be under the age of 20 and that youth are untouched by the church in many countries, WEF launched a youth commission charged to help evangelical fellowships respond to the "crisis." Executive secretary Paul Borthwick said the commission will attempt to identify and make available resources, raise awareness of the need for youth evangelization worldwide, and speak out on global issues and trends affecting youth work.
• A newly reconstituted women's commission met the week before the general assembly to discuss the biblical role of women in the home, church, and society, and issued a declaration calling on the church "to mobilize the under-utilized resources of its women to build up and strengthen the church." The commission said the needs and potential resources of women are often ignored, and that "women often face opposition, gender discrimination, and outright oppression from society and sometimes even the church."
• Some 100 theologians from every continent affirmed the uniqueness of Christ in a declaration drafted during a consultation of the theological commission that met before the general assembly. The declaration will be refined and released in the fall.
• Then President-elect Fidel Ramos of the Philippines attended a special session of the assembly, where he said one of the most important tasks he would face as president would be to provide for moral renewal of the nation and "values transformation."
• WEF announced the next general assembly will be held in 1996 in Great Britain.
by Sharon Mumper in Manila.
Wef And Lausanne Could Join
Describing it as "both necessary and inevitable," Lausanne Committee for World Evangelization (LCWE) International Director Tom Houston appealed June 22 to the World Evangelical Fellowship (WEF) Ninth General Assembly delegates and International Council to join LCWE in a process that would lead to developing formal links between the two organizations.
Houston said that although the two world organizations had discussed developing links on three other occasions in the last 18 years, he believed more progress could now be made. He said the proposal "has been gathering strength in the Lausanne Committee for some time," and that a poll of the entire committee had produced a "wholly positive" response.
WEF welcomes the discussion, WEF International Director Agustin Vencer, Jr., said. Vencer called the division between WEF and LCWE "a fact of human sinfulness," but added that important practical issues must be worked out.
After a meeting between the two international directors June 27, Vencer said a working document presented by Houston was "realistic." Houston proposed that LCWE become an "affiliate" of WEF, but Vencer stated it would be necessary to define the relationship carefully.
"We may find alternatives along the way, and we may change our course of action," said Vencer, "But I believe we are nearer a working relationship that will [mutually affirm and add value] to the organizations."
After further discussion with WEF, Houston will present a specific proposal to the LCWE executive committee in September. If the committee agrees to the proposal, he will submit a formal application to WEF.
Just moments after learning that his friend and teammate Jerome Brown had died in an automobile accident, Philadelphia Eagles defensive lineman Reggie White made an emotional plea to the audience gathered for Billy Graham's Greater Philadelphia Crusade: "No matter what color you are, what denomination you are, Jesus Christ is the head of the church and he is calling us to love and care for one another." The crusade itself answered White's call for racial unity, garnering the largest participation by ethnic and urban congregations in the history of Graham's ministry. They accounted for over one-half of the 1,200 participating churches. More than 75 denominations were represented. The nightly crowd at the June 24–28 crusade averaged about 40,000. Graham praised the urban and suburban churches of Philadelphia for uniting by transcending racial, economic, and social divisions. "One of my greatest prayers is that there will be a new unity and love among the various ethnic groups," said Graham. "If not, Philadelphia, too, could explode as Los Angeles did."
Hispanic leader Nelson A. Diaz, administrative judge of Philadelphia's Court of Common Pleas, and African-American leader William Moore, of the Black Clergy of Philadelphia, said such cross-cultural representation would not have been possible ten years ago. "That is our challenge today," said Moore, "to join white power and black power; divide the green power; and come out with people power, united with the greatest power—the power of the Holy Spirit."
Graham said his current ministry is different than it was during the 1961 Philadelphia crusade in that it not only emphasizes evangelism but now addresses "the social and physical needs of people as well."
The crusade gathered $35,000 and more than 100,000 pounds of food for local ministries to the needy. In addition, soap and other toiletries were collected for the area's estimated 35,000 homeless.
Philadelphia was one of only three crusades planned this year for the 73-year-old evangelist, who was told by doctors last year to reduce his schedule. Ministry officials recently announced Graham has a mild case of Parkinson's disease, a disorder of the central nervous system. Graham was diagnosed with the disease about three years ago.
By Linda Midgett.
Have something to add about this? See something we missed? Share your feedback here.
Our digital archives are a work in progress. Let us know if corrections need to be made.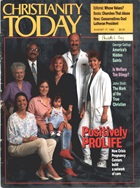 This article is from the August 17 1992 issue.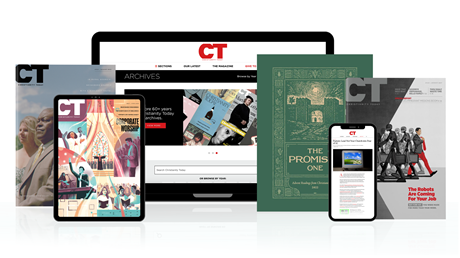 Annual & Monthly subscriptions available.
Print & Digital Issues of CT magazine
Complete access to every article on ChristianityToday.com
Unlimited access to 65+ years of CT's online archives
Member-only special issues
Subscribe
World Evangelical Fellowship: Assembly Installs First Non-western Director
World Evangelical Fellowship: Assembly Installs ...