Alengthy article in Cornerstone magazine has charged Christian comedian and occult expert Mike Warnke with fabricating his life story of past involvement with Satanism. The article by editors Jon Trott and Mike Hertenstein in the July/August issue also claims that throughout his life Warnke has engaged in several adulterous relationships.
Several attempts by CHRISTIANITY TODAY to interview Warnke were unsuccessful. Associates said he was touring. However, they supplied a 12-page typewritten response by Warnke to Cornerstone's accusations.
The 12-page Cornerstone article was based on interviews with an estimated 100 people connected with Warnke and includes 170 footnotes. It paints the 47-year-old Warnke as a master storyteller from childhood who eventually turned the biggest story of his life—that of immorality and satanist involvement—into a best-selling 1973 book, The Satan Seller.
Acquaintances and former friends of Warnke also claim in the article that he has had numerous extramarital affairs, which contributed to his three divorces. Warnke married his fourth wife shortly after his third divorce, and just months ago published a book Recovering from Divorce (Victory House), coauthored with his third wife, Rose, according to Cornerstone.
Selling Satan
For two decades, The Satan Seller has been cited by people inside and outside of the Christian community who attempt to prove the existence of large-scale, organized satanist activity. The book eventually led to Warnke's renown as a comedian and expert on the occult. According to the Cornerstone article, by the mid-1980s, Warnke was at the height of his fame, appearing on shows such as ABC's "20/20." Warnke's organization, called HOCCK, the Holy Orthodox Catholic Church in Kentucky, grossed $2.2 million in 1987 and slightly more than $2 million annually for the years 1988 through 1990, according to tax returns cited by the article.
Cornerstone editors Trott and Hertenstein say the Warnke story was done amidst other efforts to find "any real evidence" to support other public claims of "a supposed international Satanic network." As a result of their reasearch, they assert that the man at the bottom of what they call the "current Satanic panic" may be a fraud.
Among other things, Cornerstone cites apparent inconsistencies in Warnke's dates for when he led the 1,500-member satanist group. College friends of Warnke's say his story of being a satanist high priest doesn't line up with the life of their former buddy.
Cornerstone uncovered photos of Warnke with a woman, Lois, who claims to have dated him at the time he says he was a satanist high priest. One photo, dated April 30, 1966 (the same time Warnke says he was a long-haired satanist priest with six-inch fingernails), shows a clean-cut Warnke and Lois attending a friend's wedding.
Warnke also claims that between the time he started college (which records show was September of 1965), and when he joined the navy (which records show was June of 1966), the following things occurred: he drank heavily; tried marijuana; experimented with LSD, mescaline, peyote, and speed; dropped out of school to push drugs; and attended orgies. Friends say in the article they rarely touched alcohol and never did hard drugs.
Warnke further claims that he went from being heavyset to about 125 pounds; had four bouts with hepatitis, scabs all over his face, yellow skin, and thinning hair; had his jaw broken, his nose almost ripped off, one bullet in his right leg and two in his left leg, and was pistol-whipped five times. His friends say they never saw him in such conditions.
Life After Satan
In his written response, Warnke counters that while his condition was "apparent to close friends and associates, casual acquaintances well might not have noticed."
Says Warnke: "I stand by my testimony of being delivered and set free by the power of Jesus Christ after being a Satanic high priest exactly as published in my book, The Satan Seller." However, his statement does not give evidence to counter any of the specific charges mentioned above. Warnke charges that Cornerstone did not "do an in-depth interview with the one person—my exwife Sue Warnke—who could have confirmed my life story. Sue lived and experienced about 60 percent of the account included in my book."
In a written statement, Sue Warnke said that about a year and a half ago, Cornerstone contacted her for a statement. She "told [Cornerstone] that The Satan Seller was true but other than that I had no comment. I told them they should contact Mike personally."
Warnke criticizes the magazine for relying on information from his second wife, whom he says was a "temptress." He says many people continue to support his ministry, citing letters of commendation from several Christian leaders, including Word Publishing President Roland Lundy; Johanna Michaelsen, the author of two novels about Satanic abuse; and Lloyd Hildebrand, former executive director of Logos International Fellowship, which first published The Satan Seller. Hildebrand is now managing editor of Victory House, which recently published Recovering from Divorce.
In the wake of the Cornerstone article, Christian promoter Timothy Landis has called on Warnke to answer all the article's charges or be considered a "fraud." In a letter to Lundy of Word, which has produced 13 comedy products by Warnke, Landis says Warnke must "provide [corroborating] witnesses and physical evidence to refute these charges. Smoke and mirrors are not going to do it."
At press time, Lundy could not be reached for comment. Lundy said in a July 9 statement that Word had spoken with Warnke about the charges and continued to have "confidence in his ministry."
By Joe Maxwell.
A dispute between two Plymouth Brethren organizations over control of a $30 million ministry fund has resulted in a lawsuit and a growing split in the 79,000-member movement.
The disagreement has set Stewards Foundation (SF), the body's nonprofit corporation that provides loans to its member assemblies (congregations), against Stewards Ministries (SM), an Arlington Heights, Illinois-based nonprofit group that grants money to found assemblies and support other Plymouth Brethren-affiliated organizations.
The election last September of nine new conservative trustees to SF's board touched off the dispute. Since then, SF's board has sent mass mailings to member assemblies throughout the United States and Canada alleging that SM has misused a $30 million fund and accusing SM leaders of promoting contemporary church practices counter to the movement's tradition.
The $30 million in question came from the sale of five Plymouth Brethren-owned hospitals in Chicago and Washington State in the 1980s. The money was then placed at the disposal of SF and SM. The same trustees served on both boards.
Ten SF trustees, according to their attorney, Jim Betke, dispute a 1989 decision that separated the two groups and gave SM control of the $30 million. "[The 1989 board] voted illegally and improperly to sever Stewards Ministries from assembly control," says George Kirk, past chairman of SF, in a letter sent last May to the approximately 1,100 member assemblies.
However, SM attorneys insist the 1989 action was perfectly legal and above board.
On June 30, Interest Ministries, which is supported by SM, was evicted from its Wheaton, Illinois, headquarters. And on July 1, SF filed suit in an attempt to gain control of the fund. The suit is the first of its scale in the movement's history and has angered many of the faithful in the pews, who feel the matter should not be argued in a secular court.
Stewards Ministries officials believe the dispute is not over legalities. "The real issue … has been and continues to be support of the so-called 'progressive' element of the assemblies, and the funding of Interest Ministries in particular," they wrote in a June 24 letter. Some SM-supported churches have employed church consultants, use contemporary music, and may celebrate the Lord's supper on a week night, rather than on Sunday.
John McCallum, SF executive director, was fired because he allegedly did not support suing SM. McCallum declined comment to CHRISTIANITY TODAY.
Trustees of both SF and SM also refused to comment on specifics.
A SF proposal for binding arbitration has failed already, and on July 1 SF sued in DuPage County Circuit Court in Illinois. SM has proposed mediation, though a status date of October 29 has been set for the suit.
Other organizations stand to lose in the dispute, including International Teams, a missionary-sending agency in Prospect Heights, Illinois, and Emmaus Bible College, which are supported financially by SM.
By Denise Kempf.
Have something to add about this? See something we missed? Share your feedback here.
Our digital archives are a work in progress. Let us know if corrections need to be made.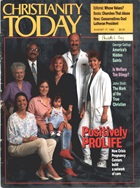 This article is from the August 17 1992 issue.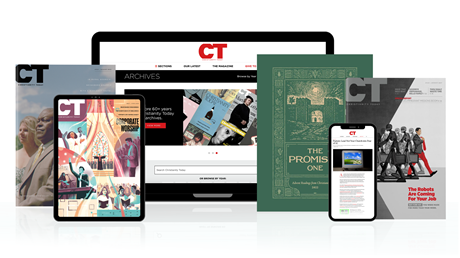 Annual & Monthly subscriptions available.
Print & Digital Issues of CT magazine
Complete access to every article on ChristianityToday.com
Unlimited access to 65+ years of CT's online archives
Member-only special issues
Subscribe
Investigation: Article Claims Warnke's Satanic past a Fraud
Investigation: Article Claims Warnke's Satanic past a Fraud