Since the 1960s, Latin American liberation theologians have argued that the church must make the poor's struggle for justice a priority. They have argued that the mission of the church must be understood in the light of historical struggles for liberation. Some even turned to Marxism for insights. How is liberation theology faring today?
C. René Padilla is an evangelical who knows. He worked with the International Fellowship of Evangelical Students for 22 years, and he now serves as general secretary for the Latin American Theological Fraternity. CHRISTIANITY TODAY project editor Thomas Giles spoke with Padilla about the status and future of liberation theology in Latin America.
What are the basic principles of Latin American liberation theology?
Liberation theology in Latin America has developed mainly in Roman Catholic circles in the last 30 years as a response to poverty and injustice. Its proponents believed that theology had become too unrelated to people's real needs. They wanted to make the gospel more relevant to society.
How do theologians do that?
They encourage liberation from oppressive economic and ecclesiastical structures. Latin America's poverty, they argue, is not the result of culture, but of unjust economic relations. At the time of the conquest and colonization, Spain and Portugal exploited Latin America's resources; later, the same thing was done by such world powers as England and the U.S.
When they keep power out of the hands of the common people, church structures also reflect that oppression; they alienate rather than liberate. So the task is to make the church less hierarchical and to allow people to become active participants.
From a biblical standpoint, what are liberation theology's strengths and weaknesses?
Its greatest strength has been its concern for the poor. The God of love, who reveals himself in Jesus Christ, is also the God of justice. That means concern for the victims of injustice—not just the sinners, but the sinned against. Justice, therefore, must be at the very center of the mission of the church.
Liberation theology also has shown how evil transforms societies—not just through individuals but also through larger structures.
However, the tendency has been to reduce the gospel to matters of politics and socioeconomics, without enough emphasis on the individual. Where Western theology often values the individual above community, liberation theology overemphasizes the community, losing sight of the individual.
Another weakness in liberation theology has been the assumption that since Latin America is a "Christian" region, there was no need to preach the gospel.
Finally, liberationists have too little emphasized a cultural explanation for poverty. To be sure, much of Latin America's poverty can be blamed on an unjust economic world order. But that is not the whole story. Some of Latin America's poverty can be explained by internal, cultural problems. Liberation theology largely has ignored this.
What kind of relationship exists between evangelicals and liberationists?
Many conservative and procapitalist evangelical churches in Latin America have reacted negatively to the movement. Liberation theologians have also been rather critical of evangelical churches; they have seen evangelicals as intruders who have no right to be in Latin America.
But in recent years, some of liberation theology's insights have influenced Christians who wrestle with questions of poverty. Some of these insights have even penetrated evangelical theology.
Why has the Vatican been so opposed to the movement?
When common people become involved in the life of the church, they can undermine hierarchical authority. When prominent liberation theologian Leonardo Boff resigned from his order, he wrote that the Vatican had finally killed every hope for change, and that there was no way for him to continue.
How has the movement changed in ideology or practice in recent years?
At first, there was a tendency among many toward a Marxist historical project. Some claimed the church had to take part in a socialist revolution to be relevant. Now there is less emphasis on Marxist dogma. Many theologians have begun to see the importance of spirituality, prayer, and biblical reflection—within the struggle for justice. Some liberationist exegesis is now amazingly evangelical; it places more emphasis on Scripture and God's transcendence.
This doesn't mean, though, that there's no need for social change; poverty is as rampant as before. And the Bible demands that Christians face this in a responsible manner—with solidarity, compassion, and justice.
Have something to add about this? See something we missed? Share your feedback here.
Our digital archives are a work in progress. Let us know if corrections need to be made.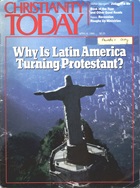 This article is from the April 6 1992 issue.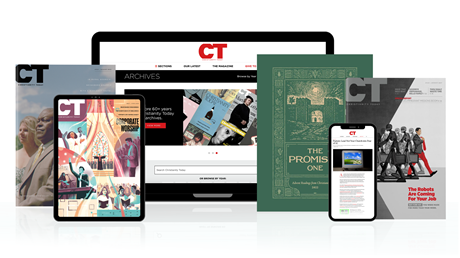 Subscribe to Christianity Today and get access to this article plus 65+ years of archives.
Home delivery of CT magazine
Complete access to articles on ChristianityToday.com
Over 120 years of magazine archives plus full access to all of CT's online archives
Subscribe Now
Whatever Came of the "People's Church"?
Whatever Came of the "People's Church"?