Is the United States government behind the burgeoning Protestantism in Latin America? Puerto Rican Catholic Bishop Enrique Hernandez calls such claims "far-fetched." He says America's moral crisis has led fundamentalists in the United States to support missionary activity in Latin America. Whereas Catholic activists work to change economic and political structures in Latin America, fundamentalist ministers emphasize spirituality. Critics of fundamentalism say its approach tends to pacify the exploited masses. Thus, says Hernandez, the charges of American involvement.
Black liberation groups in southern Africa will receive the largest share of funds from the World Council of Churches' controversial program to combat racism. Some $500,000 will be distributed among 53 groups in 20 countries. The largest share, $150,000, goes to the South-West Africa People's Organization (SWAPO), the national liberation group of Namibia. The wcc program has been criticized because of the violent methods used by some groups receiving funds.
By a 2-to-1 margin, voters in the Republic of Ireland have approved a proposal to write stringent antiabortion laws into the country's constitution. Abortion was illegal in Ireland prior to the vote. With the amendment, the practice will be virtually nonexistent. Some observers say the proposal was born of political, not moral, considerations. It was strongly supported by the Catholic church. But a voter turnout of only 54 percent was attributed to apathy and opposition to the Catholic church's campaign. Many who oppose abortion opposed the amendment on the grounds that it was unnecessary and would hinder efforts to unite the Republic of Ireland and Northern Ireland, which is home for nearly one million Protestants.
"We are dealing with the problem in El Salvador on a military basis while neglecting the basic destabilizing factor," says Senator Mark Hatfield (R-Oreg.). Speaking to a group of UCLA medical students, Hatfield said poor health conditions—malnutrition and disease—are the underlying problems in El Salvador. Hatfield pointed out that the cost of one B-1 bomber (estimated at $280 million) far exceeds the annual budget of the U.S. Center for Disease Control (about $90 million).
Evangelical leader's gather in Panama to help pastors understand what the Bible says.
When U.S. Secretary of Defense Casper Weinberger visited Panama last month to explore military solutions to Central American conflicts, his plane landed only half a mile from where evangelical leaders were discussing spiritual answers to the same tensions. Weinberger didn't know they were there, but the evangelicals are convinced their answers will bring a peace that military maneuvers can never produce.
Pastors, theologians, and outstanding Christian laymen gathered in Panama under the auspices of the Confraternity of Evangelicals in Latin America (CONELA) for a Theological Consultation on Evangelical Social Responsibility and a conference of denominational executives and leaders of Christian service agencies.
Emilio Antonio Núñez, president of CONELA's Theological Commission and chairman of the consultation, had received the tall order of steering the social responsibility meeting between Marxist-influenced liberation theologians and the many evangelical leaders who cling to a policy of social noninvolvement.
The purpose of the meeting was to build a biblical base for evangelical social participation, which would give solid guidance to thousands of Latin American pastors. That can mean the difference between life and death for some Latin pastors and members of their congregations.
In a 16-point document full of biblical references, consultation participants differed sharply with theologians of liberation. Social analysis has to start with Scripture, not the social context, they stated. God is sovereign over history, and man must submit to him. Sin, which affects all individuals and the institutions of every society, comes from rebellion against God's sovereignty. Liberation theology, on the contrary, sees sin as basically institutional rather than individual. The document also states that the kingdom of God is not food or drink, and that the churches should not become involved in the struggle for political power but should proclaim and live the gospel. Church members, however, do participate in the political process.
On the other hand, the document encourages local churches to serve their societies according to the demands of Scripture and the Holy Spirit. This includes the proclamation of God's saving grace, as well as denunciation of individual and social sin.
A point that will promote serious debate states that the concept of government is part of God's order. As long as government authorities don't violate the conscience of believers in social or religious matters, all Christians should submit to them. But believers should give to Caesar only what is his.
Areas that demand further study, according to consultation participants, are liberty and liberation, social service and social action, the church's prophetic ministry, and wealth and poverty.
Núñez expects that the document may be attacked as theologically shallow. He thinks language may be a problem. "We purposely used simple language," he said, "so that pastors and laymen can understand what we are saying." In the past many Latin theological statements were too technical for most church leaders.
Immediately following the theological consultation. 80 church leaders and executives of Christian service agencies from 20 countries met to discuss their relationships and explore the possibilities of closer cooperation. Leaders from 30 denominations exchanged frank views with the executives of 38 service agencies, including the United Bible Societies, the Luis Palau Team, Campus Crusade, Open Doors, Child Evangelism Fellowship, Trans World Radio, and others.
Tensions did surface during the conference. Les Thompson, of Miami-based LOGOI Ministries, pointed out that some service agencies don't contact denominational executives before entering new areas, attract promising young church leaders through higher salaries than national churches can pay, fail to investigate adequately the history of some of their employees, and often duplicate efforts.
Thompson added that Christ, instead of national church leaders, is the controlling head of the church, and the entire church should rejoice over the many types of Christian ministries being carried on in Latin America.
BILL CONARDin Panama
Have something to add about this? See something we missed? Share your feedback here.
Our digital archives are a work in progress. Let us know if corrections need to be made.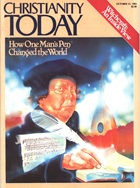 This article is from the October 21 1983 issue.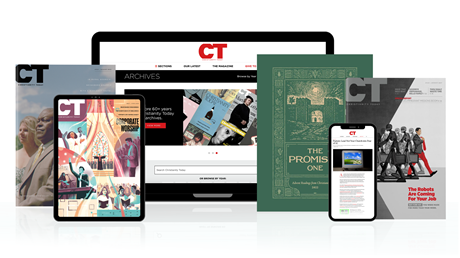 Annual & Monthly subscriptions available.
Print & Digital Issues of CT magazine
Complete access to every article on ChristianityToday.com
Unlimited access to 65+ years of CT's online archives
Member-only special issues
Subscribe
World Scene: October 21, 1983
World Scene: October 21, 1983