Some years ago in a Midwest community a teen-age girl was found to have leprosy. Her school desk, her chair, and her books were burned. Irate citizens called the police to take her out of their town. The sheriff, with a pistol hanging from his hip, escorted the frightened girl like a criminal to the United States Public Health Service Hospital in Carville, Louisiana.
For this community and others like it, leprosy still is cloaked in myth, fear, superstition, and horror, and its victims are often treated inhumanely. But one hundred years ago the first great medical breakthrough gave new hope for the hapless victims of leprosy. In 1873 the discovery of the leprosy bacillus by Norwegian scientist Gerhard Armauer Hansen revealed that the affliction of divine displeasure actually was a germ-caused disease. (Most authorities today believe that modern leprosy—Hansen's Disease—is different from the leprosy mentioned in the Bible.)
Two other significant events occurred a century ago also. Father Damien de Veuster, a Belgian Catholic, went to Molokai in Hawaii, where his service to the lepers who inhabited that lonely island and later his death as a fellow victim aroused worldwide concern. And Wellesley Bailey, an Irish Protestant, returned to Ireland from missionary service in India. He had been deeply moved by the tragic plight of that country's leprosy sufferers and was determined to help.
Bailey formed a committee that spawned the Leprosy Mission, an interdenominational and international organization with headquarters in London, the parent body of American Leprosy Missions. These two Christian organizations have reached hundreds of thousands of leprosy patients the world over. And their Christian doctors have pioneered in the development of modern leprosy chemotherapy, rehabilitative surgery, and basic research.
In 1941 a breakthrough in drug therapy revolutionized leprosy treatment, giving patients their first real hope of a cure and return to normal living. Medical missionaries Robert Cochrane in India and John Lowe in Africa later developed an inexpensive form of the basic drug (Diamino-diphenyl sulfone), making it available to the masses worldwide.
About the same time a significant development in reconstructive surgery pioneered by Dr. Paul Brand at the Vellore Christian Medical College and Hospital in South India made it possible to restore not only paralyzed hands and feet but also collapsed noses, lost eyebrows, paralyzed eyelids, and other disfigurements that perpetuate the stigma of leprosy.
Today, most patients are treated as outpatients, living at home and going to the nearest clinic for treatment. Most patients respond to the sulfone drugs, and if cases are detected early enough, the victims can be spared disfigurement. Also, in many countries some mission and government hospitals are beginning to integrate leprosy treatment into their general medical programs.
There are, however, at least 15 million cases in the world today (some leprologists put the number as high as 20 million), and fewer than one-fifth are under regular treatment. More than 30 per cent suffer some disability. More than any other disease, leprosy has social and economic consequences that still affect not only patients but their families and entire communities. And faster-acting, safer, and more powerful—yet inexpensive—drugs are needed. We've come a long way since 1873, but such needs are still a challenge to the Christian Church today, say workers who are involved at all levels of ministry to lepers, from research to rehabilitation.
Asians: Ready To Go
Twenty-five Asian delegates from thirteen countries gathered last month in Seoul, Korea, for the First All-Asia Mission Consultation. Never before had a similar meeting, where the agenda was concerned with sending forth missionaries, taken place outside the Western nations. In the opinion of many, it marked a turning point in recent missionary history, which has seen a virtual Western monopoly on the sending of missionaries.
In contrast to the World Council of Churches' "Salvation Today" conference held in Bangkok earlier this year, the consultation spoke clearly of the need of the unevangelized peoples of the world to hear the gospel message of salvation from sin. The final declaration reminds Christians that 98 per cent of Asian people have yet to respond to the love of Christ, and exhorts the churches and para-church organizations of all thirteen countries to accelerate the preaching of the Gospel.
Deviating from their usual practice, the Asians closed the doors tightly to all Westerners for the four days; they wanted to talk only to Asians this time. Among those shut out were several invited guests who arrived early for a two-day post-consultation symposium. These included such missionary dignitaries as World Evangelical Fellowship executive secretary Clyde Taylor, representing the Evangelical Foreign Missions Association, and Executive Secretary Jack Frizen of the Interdenominational Foreign Mission Association. Also on hand were four American seminary missions professors who presented papers to the symposium. They noted approvingly that Asian leaders were assuming responsible positions in the areas of mission theory and administration.
A warning was repeated during the consultation and the symposium: this new and exciting rise of missions from the third world does not mean that Western missions have ended. The opportunities and needs are so great today that all Western and third-world resources combined are insufficient for the task.
The consultation named Philip Teng of Hong Kong as Chairman of the nine-member continuing committee, Petros Octavianus of Indonesia as vice-chairman, and David Cho of Korea as secretary-treasurer. The consultation gave a four-fold mandate to the continuing committee:
(1) To encourage and assist in the formation of national associations in every country of Asia, consisting of a group of spiritually-minded, mature Christians, who will act as advisors to the Christian churches, missions, and agencies for receiving, placing, sending, and commissioning Asian missionaries; (2) to work in close cooperation with the Coordinating Office for Asian Evangelization (COFAE) for providing liaison and necessary information for these autonomous national associations; (3) to work for the establishment of a center for Asia in cooperation with Korea International Mission (KIM) for missionary orientation and research in Seoul, if possible; (4) to examine carefully through research and cooperation with the national associations and COFAE, the relationship between East and West missionary enterprises.
Bishop Chandu Ray of COFAE in Singapore and Cho, who is KIM's general director, will probably play key roles in carrying out the consultation's decisions.
C. PETER WAGNER
The Bishop And The Kirk
Eight years ago the High Kirk of Edinburgh (St. Giles') was the center of a three-sided wrangle involving its minister, Harry Whitley, the late Bishop James Pike, and Bishop Kenneth Carey of Edinburgh. Carey had disapproved and Pike had approved Whitley's appointment of an Episcopal clergyman from California as an assistant in the mother church of Presbyterianism.
Last month Carey returned to the attack on Presbyterianism when preaching in St. Giles' at the first Anglican Communion service held there since 1689. The occasion was the observance of the World Council of Churches' twenty-fifth anniversary; Carey came at the invitation of the new St. Giles' minister, 30-year-old Gillespie MacMillan, who this year succeeded Whitley.
The usual contingent of demonstrating Protestants was on hand outside the church to register the usual black disapproval of bishops and their fellow travelers. Carey too was in no fence-mending mood. "It is inconceivable," he declared, "that the Church of Scotland is the only Presbyterian Church in Christendom which is, at present, refusing to consider taking episcopacy into its system." Even that redoubtable ecumenist Lord George MacLeod, former leader of the Iona Community, publicly took the bishop to task for an unhelpful statement (which happens also to be untrue).
Recalling that the Church of Scotland has more than 1.1 million communicants, the Episcopal Church fewer than 50,000, another minister saw no difference between the bishop's attitude and that of a past visitor from Utah: "I'm all for unity," said Elder D. O. Mackay cheerfully, "providing everyone joins the Mormon Church."
J. D. DOUGLAS
Poland: Chilled Coexistence
Poland's 28-year-old Communist government has taken notice in the past when Cardinal Stefan Wyszynski was unhappy, because an estimated 95 per cent of the 33.6 million Poles are Catholics. Now, once again relations between the government and church are chilled, though both sides are still talking.
The tough old conservative cardinal, regarded as the second most powerful man in Poland, after Communist party boss Edward Gierek, angrily denounced the government's recently released youth education plan, which doesn't mention a role for the church. He called on Polish Catholics to defend themselves against "enforced atheism" and demanded a stronger voice for the church in education policies. Talks on other fronts bogged down, too. The bishops want a free Catholic press without censorship and more churches.
Meanwhile, a recent Associated Press report says that Polish churches are jammed. A drive through most villages in the country reveals a church at the end of every main street, noted the reporter. According to Catholic sources, Poland has about 14,000 Catholic churches and chapels, 19,000 priests, 4,500 novices, 28,000 nuns, and 3,500 monks.
The Wcc At 25
It was the twenty-fifth anniversary of the World Council of Churches and was supposed to be a time of celebration, but the meeting of the 120-member policy-making Central Committee at Geneva, Switzerland, had its gloomy moments.
Delegates were greeted with reports of increased financial needs at a time of inflation and contribution cutbacks, and with bickering in the ranks, highlighted by a critical message from the Eastern Orthodox patriarchate in Istanbul. The message spoke of fears that the council has lost its religious pulse and committed itself instead to a socio-political gospel which declares that liberation is salvation. It called for a balance between social and theological extremes in the WCC, evoking some self-examination of its possible role in world-wide violence—a role that critics of the WCC have pointed to for a number of years. (The WCC has poured thousands of dollars into the coffers of terrorist groups in Africa. WCC staffers claim the money buys food and medicine, not arms.)
The council also debated its stand against repressive governments. Speakers urged that the WCC name east European governments as being among those restricting freedom of speech and religion. Not to do so, argued Kaare Stoeylen, primate of the Church of Norway, would strain the WCC's credibility and leave it open to renewed criticism that it has a double standard when it comes to socialist governments.
Opposing the move to name names were representatives of east European churches, who called for "special understanding" of their situation. Indeed, one Russian delegate warned that inclusion of the countries in the proposed resolution smacked of a "cold war" tone.
Ultimately, the WCC chose an escape hatch. The resolution named the United States, South Africa, Latin America, Northern Ireland, and the Middle East as "reminders" of the multi-faceted nature of violence. However, those who wanted the Communist countries named won a small measure of victory in an amendment, passed from the floor, which noted that other areas should have been named, including other parts of Africa and Europe.
WCC general secretary Philip Potter criticized a recent Vatican statement reaffirming papal infallibility, saying it was aimed at ecumenically minded priests and limited ecumenicity in the church. But a Vatican official, Monsignor Charles Moeller, assured the central committee that the church will continue "discovering new ways of collaboration with the WCC."
The WCC also got a boost from observer David Preus, president of the three-million-plus-member American Lutheran Church, who said his impressions of the WCC were extremely positive. The ALC ought to join the world body, he affirmed.
The committee later voted $250,000 in aid to Pakistani flood victims, and promised special aid for the estimated 16,000 to 20,000 Portuguese who fled Portugal for economic and political reasons or who deserted the army in Portugal's African colonies. It also selected Jakarta, Indonesia, as the site of the 1975 fifth assembly, to be held under the theme "Jesus Christ frees and unites."
A public celebration of the silver anniversary was attended by about 1,400 worshipers—Protestants, Catholic, and Eastern Orthodox—in Geneva's St. Pierre Cathedral, where reformer John Calvin once preached.
Religion In Transit
The Los Angeles Times reports that the 5,000-member Christ Church, Unity, the largest Unity Church congregation in the U. S. (former L. A. mayor Sam Yorty is a member), has broken with the movement and dropped the "Unity" from its title rather than abandon its fairly new Pentecostal practices. Pastor John J. Hinkle says he began practicing tongues two years ago. Dissident ex-staffers say the church has left "metaphysics" for "an emotional, fundamentalist Christianity."
Roman Catholic Archbishop James Hayes of Halifax, Nova Scotia, spoke approvingly of the Catholic Pentecostal movement at a regional meeting of charismatic Catholics attended by 4,000 in Montreal—the first such meeting in Canada.
The second of ten annual postal increases went into effect this month, increasing distribution costs for religious newspapers and magazines by 12 to 25 per cent.
An audit firm says the financial records of the Missouri Baptist Convention have been maintained unacceptedly, citing lack of controls and supporting evidence and the co-mingling of the personal funds of the late executive secretary, E. O. Harding, with denominational money.
A number of Canadian Anglican dioceses are upset with the General Synod's recent approval of the ordination of women. A synod in New Brunswick even passed 67 to 64 a motion of censure and sent a letter of protest to the House of Bishops.
Behind-the-lines story? Creation House had been advertising a forthcoming book under the distinctive title Gay, mostly a correspondence exchange between a lesbian and Christian entertainer Pat Boone. But when the book appeared it bore the title Joy.
Personalia
After hearing local businessmen lament the shortage of manpower to fill available jobs, Baptist minister Dwight Strain of Clinton, a small town in western Ontario, advertised the plight in newspapers in high-unemployment areas of eastern Canada—and attracted more than 200 new settlers to his little community.
Elizabeth McAlister Berrigan, 35, the former nun and wife of Catholic antiwar cleric Philip Berrigan, was arrested with another woman identified as a nun for shoplifting $21 worth of tools from a suburban Baltimore department store.
Pastor John A. Huffman, Jr., of the Key Biscayne (Florida) Presbyterian Church, where President Nixon occasionally worships while at the Florida White House, will move to First Presbyterian in Pittsburgh.
World Scene
The Wycliffe Bible Translators-linked Summer Institute of Linguistics received the $10,000 1973 Magsaysay Award for International Understanding in the Philippines. Described as the Asian version of the Nobel Peace Prize, it cited the SIL's literacy work among nonliterate tribespeople.
South Korea issued a large commemorative stamp honoring World Vision International on its twentieth anniversary of service in the republic, the first such honor for a foreign voluntary agency. Pictured on the stamp is World Vision's Korean Children's Choir.
Southern Baptist evangelist Sammy Tippit of San Antonio and several colleagues were among the Christians witnessing openly among the 100,000 or so at the recent Communist World Youth Festival in East Berlin. Tippit reports that about 200 prayed to receive Christ and that he has been invited to visit a number of them.
Kenya has banned missionaries of the Jehovah's Witnesses.
Arsonists recently set fire to the new Baptist church in Warsaw, Poland, the fifth Warsaw church to be damaged by arson this year. Fast work by the fire department limited damage to about $2,000. A large number of Bibles were destroyed.
Have something to add about this? See something we missed? Share your feedback here.
Our digital archives are a work in progress. Let us know if corrections need to be made.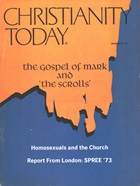 This article is from the September 28 1973 issue.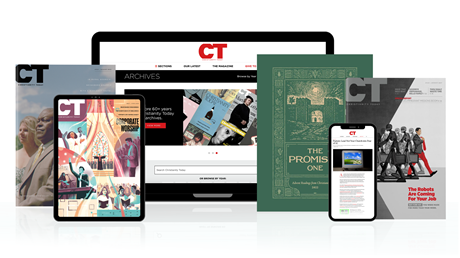 Annual & Monthly subscriptions available.
Print & Digital Issues of CT magazine
Complete access to every article on ChristianityToday.com
Unlimited access to 65+ years of CT's online archives
Member-only special issues
Subscribe
One Hundred Years of Ministry to Lepers
One Hundred Years of Ministry to Lepers