Change And Providence
"Creation, Evolution, and Molecular Biology" was the theme of the twenty-eighth annual meeting of the American Scientific Affiliation held at Geneva College in Beaver Falls, Pennsylvania. The ASA, founded in 1941 as a fellowship of scientists (a master's or higher degree in a scientific field is required for full membership), has twin objectives: (1) "to investigate any area relating Christian faith and science," and (2) "to make known the results of such investigations for comment and criticism by the Christian community and by the scientific community." It has grown from five founding members in 1941 to nearly 2,000 today. Its magazine, the Journal of the ASA, has a circulation of 3,500.
The 1973 meeting was devoted largely to the implications of molecular biology, especially the work on the genetic code pioneered by Watson and Crick in 1953. Molecular biology appears to some scientists—for example, French Nobel-prize-winning biologist Jacques Monod, author of Chance and Necessity—to offer the key to a completely materialistic understanding of the universe.
Professor Robert L. Herrmann of the Boston University School of Medicine theorized that "with the date on the universality of the code and a theoretical framework for its origin, the description of life's origins in a purely mechanistic sense would appear to lie within the grasp of modern molecular biology," but insisted that the mechanistic explanation by no means excludes God's creative and controlling activity: "The true picture is that God acts in all of Reality.… Science gives us the view of how life may have come about. Its view is descriptive, and does not in any ultimate way account for what it describes."
In the discussions following the various lectures, a number of scientists objected to any suggestion that a mechanistic explanation now appears possible, to say nothing of probable. Professor Wayne Friar of the King's College offered evidence from protein study indicating that despite evident similarities between life forms at the molecular level there are also irreducible differences, suggesting that there must be limits to the possibility of using evolutionary theory to explain the existing variety of living organisms.
ASA speakers and members seemed concerned to defend the legitimacy of theistic evolution as the process whereby God may well have carried out some of his Creation work, and many barbs were cast at the "creationist" or "fiat creationist" view maintained by, among others, members of the Creation Research Society. Most of the speakers on the program were concerned that Christians not read things into the Bible that in their view are not there, such as a six-(short) day Creation.
But when the Reverend Herman J. Eckelmann, pastor in Ithaca and engineer at the Cornell University Space Center, argued that "the Word of God never said God made the universe out of nothing," he ran into vigorous opposition. Eckelmann's position on creation ex nihilo, out of nothing, appears to be that while the doctrine is logically persuasive, Genesis does not explicitly teach it. A number of scholars contradicted him and argued that Genesis 1:1, in its context, can refer only to creation ex nihilo. Eckelmann contends that the Genesis report refers to God's "causing the earth to bring forth" the various types of plant and animal life, a statement consistent with an evolutionary origin, but that it explicitly teaches the unique, special creation of Adam and Eve.
Several of the speakers made a point of testifying of their own conversion and personal faith and of their confidence in the Scripture as the infallible rule of faith and practice. The consensus appears to be that while all the members of the ASA repudiate a mechanistic or naturalistic interpretation of the origin of life, a majority of them argue that a theory of God-directed, theistic evolution is consistent with biblical teaching and fits scientific observations much better than the view that God created the various existing major life forms by instantaneous fiat.
Although several lecturers agreed with assertions from the floor that modern scientific evidence seems to call for a divine creative intelligence directing the evolutionary process in order to permit it to work, there was no suggestion that the battle should be carried to the materialists' own camp on those grounds. Materialists should not be allowed to impose their views on others, but may preserve their own tranquility without being challenged by theists.
HAROLD O. J. BROWN
Assemblies Assemble
While maintaining their traditional objection to divorce, the Assemblies of God (AOG) have agreed to open their doors to divorced and remarried persons under a set of new proposals accepted by the denomination's General Council in Miami last month.
The changes allow persons to join local assemblies even though their marriage relations may be "entangled." Divorced and remarried persons will be allowed to serve in all functions of the church except pastor and deacon. Remarriage of divorced persons, while frowned on, may be permitted "under exceptional Circumstances," said delegates, though a local pastor will not be required to perform such a ceremony if it would trouble his conscience.
In related matters, the nearly 3,000 delegates also approved leniency for ministers who have moral, spiritual, or monetary problems that embarrass the church. The thirty-fifth biennial council approved a program of rehabilitation rather than ouster when a minister shows a repentant attitude. An AOG clergyman who commits adultery or homosexual acts will now be placed on two-year suspension with counseling provided by his district presbytery. Those who habitually get into debt or who openly declare a change in doctrinal views will get a one-year suspension with an accompanying rehabilitation program.
In other actions, the council adopted resolutions objecting to sex-oriented radio talk shows and to "growing permissiveness" in television. Reelected general superintendent of the AOG was Thomas Zimmerman, superintendent since 1960. Delegates were told that the AOG had a growth rate of 9.9 per cent over the past two years—the largest increase since the 1950s—with a jump of 64,180. (The AOG now has a total membership of 710,000.) Additionally, overseas membership in ninety-one countries doubled over the past six years to nearly four million; officials predict it will top five million by 1975. Delegates were also told that 415 new churches were opened in the past two years, bringing the total to 8,871.
Crumbling Kingdom
He had tendered his resignation earlier this year, but Southern Christian Leadership Conference leader Ralph Abernathy emerged from the group's Indianapolis convention still in charge of the faltering civil-rights movement.
The SCLC board of directors refused to accept his resignation last month, to the applause of some 1,000 delegates—and suggestions by opponents that Abernathy had never intended to step down but instead had lobbied hard for a new mandate as SCLC president.
Whatever Abernathy's intentions, he is faced with a crumbling organization far removed from the heyday of Martin Luther King and the burgeoning civil-rights movement. Where once King commanded an organization that received more than $1 million in donations annually, Abernathy is faced with a $65,000 debt and few signs that immediate financial aid is forthcoming.
Support from both blacks and whites has dropped, and splits (Jesse Jackson left after a spat and formed his own group, People United to Save Humanity, and at the last minute King's widow, Coretta, decided not to attend the convention) further trouble the 16-year-old group.
Despite its mounting problems, however, the SCLC voted its top honor—the Martin Luther King, Jr., Award—to a white United Methodist minister, John P. Adams. He is the first white to receive the award. Adams, director of law, justice, and community relations for his church's board of church and society, was described as a "middle man" in racial, campus, and political crises. (He was a liaison between police and protesters in Newark, Detroit, and Milwaukee in 1967 and between the church and the Poor People's Campaign of 1968, during which he and Abernathy were arrested for blocking sidewalks. Adams was also an intermediary during the recent Indian takeover of Wounded Knee, South Dakota.)
In other actions, the convention approved its first major reorganization since King's death by appointing five regional vice-presidents and regional directors plus a full-time executive director for the Atlanta headquarters.
The Good News Is Gaining
The Good News Movement seems to be here to stay. Although a number of evangelical lobbies in the liberally dominated mainline denominations are struggling, the "Forum for Scriptural Christianity within the United Methodist Church" showed growing vitality at its fourth annual convocation, held last month at Lake Junaluska, North Carolina. A record number of more than 2,000 persons attended. Strategists and theoreticians unveiled the first of a series of articulate position papers that observers understood as a repudiation of sheer polemic in favor of constructive input. Good News leaders are calling a special consortium to discuss the declining number of United Methodist missionaries and the substitution of social programs for overseas evangelism.
Perpetuating Presbyterianism
Depending on your point of view, either a new denomination will come into being or an old one will be revived when the first or constituting General Assembly of the Continuing Presbyterian Church (CPC) meets December 4 in Birmingham, Alabama.
The call for the assembly came from churchmen who attended a three-day "advisory convention" in Asheville, North Carolina, last month. They came mostly from congregations that have voted to sever ties with the Presbyterian Church in the U. S. because of theologically liberal trends in that denomination.
The Continuing Presbyterian Church movement was credited with a following of more than 200 congregations with a combined membership of 40,000.
Those who attended the Asheville meeting acted in effect as a committee making recommendations to the forthcoming assembly. The proposals include adoption of doctrinal standards (certain versions of the Westminster Confession of Faith with Larger and Shorter Catechisms and the 1933 PCUS Book of Church Order).
Have something to add about this? See something we missed? Share your feedback here.
Our digital archives are a work in progress. Let us know if corrections need to be made.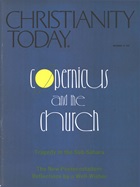 This article is from the September 14 1973 issue.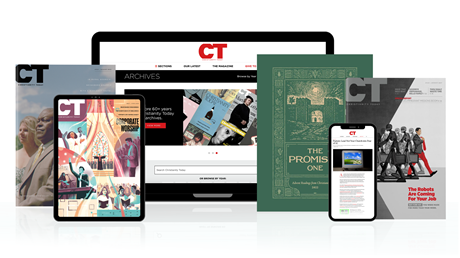 Annual & Monthly subscriptions available.
Print & Digital Issues of CT magazine
Complete access to every article on ChristianityToday.com
Unlimited access to 65+ years of CT's online archives
Member-only special issues
Subscribe
Change and Providence
Change and Providence