Returning to england a few years ago after some thirty years in America, theologian Norman Pittenger recorded in the Expository Times a few of his impressions on the state of the Church and the study of theology in Great Britain. Among the surprises he found upon his return to Cambridge was a strong, intellectually respectable conservative evangelicalism. He commented:
With not many exceptions this movement does not appeal to the "theological elite" on the North American continent: there are only a few distinguished Biblical and theological scholars there who might be described by the name. But in Britain one seems to find a fairly considerable number who have written books admirable for their scholarship even when one disagrees with their conclusions: and here I must mention some names, such as F. F. Bruce and J. I. Packer, to note two quite different types of thinkers.
Anyone who knows the current theological scene in North America and Britain knows that what Pittenger observed is true. Evangelical biblical and theological scholarship in the United Kingdom is today stronger than it has been in more than a century, and it is very much in the mainstream of academic discussion. By contrast, North American evangelical theology, though growing in strength, has made relatively little impact on the academic theological community.
True, theological liberalism, which has dominated the academic scene in North America, has tended to ignore evangelical theology on principle. Yet this is only part of the explanation. I see no evidence that theological liberals in the U.K. have been any more sympathetic toward evangelical theology: it is simply that they have been forced to come to grips with evangelical scholarship because of its presence and influence in the Academy. I'm afraid North American evangelicals have mainly themselves to blame for their failure to influence theological scholarship significantly. The root of the matter is, I believe, the isolationist spirit of North American evangelism.
First, North American evangelicals have generally been isolated from the universities, the centers of intellectual influence in our society. The vast majority of evangelical scholars have been associated with Christian colleges and seminaries; few of those who have chosen careers in secular universities have been teachers of theology or religious studies. By contrast, British evangelical scholarship has been primarily associated with the universities. There are today few if any faculties of theology or departments of religious studies in Britain that do not have at least one evangelical scholar; in North America, scarcely any major universities have evangelical professors of religion.
Second, North American evangelicals have tended to isolate themselves from theological dialogue. They have commented on, surveyed, and taken potshots at liberal theological thought; but, with only a few exceptions, they have not made contributions to scholarship that have been of such a high academic standard as to demand general attention by scholars. Furthermore, they have generally failed to take part in the meetings of the major learned societies concerned with biblical and theological research. By way of contrast, in Britain, many of the standard theological reference works have been written by evangelicals, and the same scholars regularly present papers to (and sometimes serve as officers in) the major societies.
Thirty years ago the situation in the U.K. was quite different. It is unlikely that Professor Pittenger would have had any contact with conservative evangelical scholarship before he left England as a young man: it simply did not exist, or it was scarcely visible. What led to the change?
Two organizations, both linked with the Inter-Varsity Fellowship, are largely responsible for the present strength of evangelical theology in Britain. The first is the Theological Students' Fellowship, founded in 1933. The TSF appointed a full-time director of the TSF in 1962. The present director is David Wenham, a young New Testament scholar.
The TSF seeks to establish groups, or at least contacts, in theological colleges and in universities with departments of religious studies or theology. It now has active contact with approximately fifty-two of the seventy-four existing institutions (excluding Bible colleges and Roman Catholic institutions). In addition, the TSF seeks to get solid evangelical literature into the hands of theological students by publishing bibliographies, setting up book tables, and circulating the TSF Bulletin. The TSF also holds conferences for students, featuring lectures by leading theologians.
A second organization that has contributed immensely to the vitality of contemporary evangelical scholarship in the U. K. is the Tyndale Fellowship for Biblical Research. Begun informally in 1938 and founded on a more permanent basis in the early forties with the establishment of a lectureship series at Oxford and then a residential study center, Tyndale House, at Cambridge, the TFBR aimed "to maintain and promote Biblical studies and research in a spirit of loyalty to the Christian Faith as enshrined in the consensus of the Historic Creeds and Reformed Confessions, and to re-establish the authority of Evangelical scholarship in the field of biblical and theological studies." Among its activities were to be: (1) encouraging younger scholars to engage in serious biblical research; (2) involving itself in contemporary biblical research; (3) promoting the claims of biblical studies to a permanent and influential place in the national system of education; and (4) creating opportunities for discussion and cooperation among like-minded scholars in the British Isles and also with similar groups in other parts of the world.
When the TFBR began, there were only a few evangelical scholars in the British universities who were even remotely connected with the teaching of theology, and they were teaching languages rather than biblical studies or theology proper. Today more than twenty-five members of the TFBR occupy chairs or lectureships in biblical, theological, or closely related fields, not to mention the dozens who teach in theological colleges and the many others who have been influenced by the fellowship but have never been members. In addition, there has been a steady stream of important commentaries, reference works, and monographs produced by TFBR members and published by Tyndale Press; the TFBR has also published an important series of Tyndale lectures and, more recently, the Tyndale Bulletin.
North American evangelicals should be both encouraged and challenged by the impact their British counterparts have made on theological scholarship. The same thing could happen, if God wills, on our continent. But it probably will not happen apart from our concerted effort.
As a proposal I would urge, first, the setting up of a group similar to the British Theological Students' Fellowship. This could ideally be done under the auspices of the Inter-Varsity Christian Fellowship. But it could also be organized by a small group of theologians and theological students. For a start the TSF Bulletin and other existing materials could be distributed and regional conferences arranged. This would fill a tremendous need among students with evangelical backgrounds and experiences who are studying at theologically liberal seminaries or secular departments of religious studies. In a few years' time it would probably be possible to publish a North American edition of the TSF Bulletin.
Second, I would like to see evangelical theologians in North America begin to make a concerted effort to reestablish the authority of evangelical scholarship in the world of biblical and theological research. This would mean they would have to stop writing "tracts for the times" that play to the evangelical gallery and start producing works of solid scholarship that are not primarily apologetic in intent but rather are positive contributions to scholarship. This means they should also begin participating in the meetings of the major academic societies, such as the Society of Biblical Literature and the American Academy of Religion (which meet jointly), and exposing the conclusions of their research to the criticism of those who work from different traditions and presuppositions. To encourage this interaction, I would like to see the Evangelical Theological Society revert to its former custom of meeting at the same time as the annual meeting of the AAR/SBL and to become a part of the Council for the Study of Religion, which includes Roman Catholic as well as non-confessional scholarly societies.
I can see signs of a bright future ahead for evangelical scholarship in North America. But the sooner evangelical scholars stop thinking in terms of immediate demands and popular causes and begin to think in terms of what is really strategic, the brighter will be the dawning of the new day.
Have something to add about this? See something we missed? Share your feedback here.
Our digital archives are a work in progress. Let us know if corrections need to be made.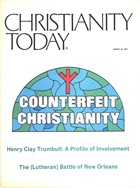 This article is from the August 10 1973 issue.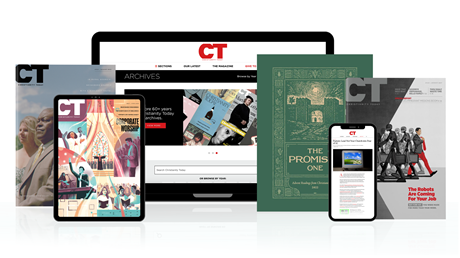 Annual & Monthly subscriptions available.
Print & Digital Issues of CT magazine
Complete access to every article on ChristianityToday.com
Unlimited access to 65+ years of CT's online archives
Member-only special issues
Subscribe
Evangelical Theology: The British Example
Evangelical Theology: The British Example