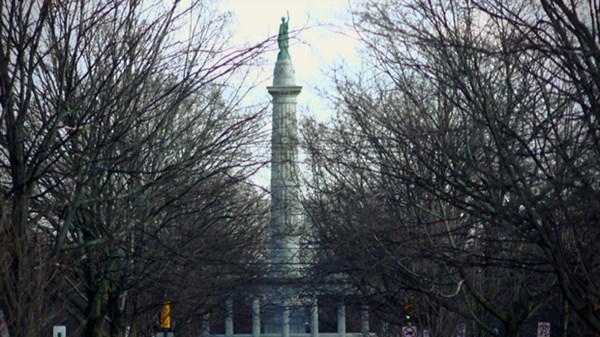 Why Your City Needs Emerging Christian Leaders
Fritz Kling and Tim Holtz share how the Richmond Christian Leadership Institute has prepared over 150 diverse leaders under age 40 to serve their city well.
5.31.12
CT: What needs does a leadership training program like RCLI address?
FK: The idea for RCLI emerged from my international travel, as the head of a Christian family foundation. I consistently heard that leadership development was the most strategic way to advance the gospel—and I met with organizations all over the world that were investing in local leaders. But I observed that in the United States and in my own city of Richmond, there are few high-quality Christian leadership development programs.
I was also discovering that the millennials—the emerging adults flocking to Richmond for its quality of life and the creative and professional opportunities here—love their cities. They are less willing than previous generations to wait until they are 40 or older to be invited into leadership—even at 25 they feel ready to lead. While that's a little concerning, I've been very heartened at how open and eager they are to mentoring and cross-generational attention. So I wondered how best to mobilize that enthusiasm and energy—including their ability to jumpstart things with little need for infrastructure or resources—and infuse it with wisdom about the city, its current leadership, and its history.
CT: One unique aspect of RCLI is how grounded it is in the very particular realities of Richmond. Is that intentional?
FK: There are nuances in every city—historical, relational, spiritual, political—and there's rarely any intentional passing on of knowledge or orientation of newcomers.
I went through Chuck Colson's Centurions program, and it was profound and formative for me. It shaped in me a worldview perspective that was grounded and deep. But it didn't equip me for leadership in the very complicated civic arena of my city. Many public policy ministries today educate believers on a small handful of issues—abortion, gay marriage, creation science, and so on. But there are many other issues—taxes, zoning, bus lines, immigration, hiring, economic incentives for corporations—that are profoundly moral and have implications on the heart and soul and livability of a city. And Christians have not been organized to be at those tables. It's easy to be marginalized when you care about only one piece of the pie. The whole heart, soul, and shape of our city are being defined by people with expertise, and Christians are sometimes absent from those critical discussions.
In Richmond, like many cities, I'm sure, we are fortunate to have Christians with expertise working in all those areas, and RCLI facilitates the impartation of their wisdom to an emerging generation.
CT: How easy would it be to replicate RCLI in another city?
FK: Well, the good news is it doesn't depend on money—our budget is scandalously low, around $100,000.We were totally volunteer during our first two years. But it does require people with convening ability and wide contacts, who are known for giving away credit, giving away fun jobs and not just the dirty work, giving away cool opportunities, and fostering friendships. That's RCLI's ethos—we give everything away. We own a cooler, an LCD projector, our executive director's laptop, and a couple of easels. Any money that comes in goes directly to providing great education experiences for our participants, and to our underpaid executive director.
As we got started, we didn't have money to rent a hotel meeting room, so we went hat-in-hand to different churches—and that turned out to be one of the most potent features of our model. Each month, now, our session is held in different churches spread throughout the metropolitan region, kind of like the tabernacle or a movable feast. In March our session was at an African American Pentecostal church 35 minutes out into the county; in April, then, we were at the downtown mainline St. John's Episcopal Church, where Patrick Henry gave his "give me liberty or give me death" speech. When they begin RCLI, almost none of our participants have been to more than one or two churches in the region; by the end of the year they've been to at least nine.
CT: How are participants selected?
TH: We try to assess three general criteria: faith, leadership, and heart. Faith: You are maturing in your relationship with Christ and applying your faith in the life decisions you make and in your places of worship and employment. Leadership: You're either in leadership positions currently, or you have the potential to play those roles. Heart: People who have demonstrated a heart for the Richmond region. We want to know what they have done to demonstrate a commitment to Richmond.
We hope people leave with all three qualities deepened, and that our participants, who often have lots of opportunities here and elsewhere, come out of this experience more committed to staying in Richmond.
CT: The diversity of your participants is striking. How do you achieve such a broad group—racially, denominationally, vocationally?
FK: Any solution which aspires to serve the whole Richmond region, with all of its needs, must be sensitive to and representative of our region's diversity. So, when we started praying about RCLI in my living room for several years, that group was very diverse. When we created the initial Board, it was very diverse. And the very first session we had was at the largest African American megachurch in our city. It was really hard to get their buy-in, because I didn't have existing connections there, but I just kept at it because I wanted to be certain that we were racially diverse from the outset.
We work really hard to make the extra phone call and do the extra speech at different places, in order to broaden our reach.
It's not easy. All of us have default modes, and they are often unaware of whom we might be excluding. Striving for diversity of all kinds—racial, gender, vocational, geographic, denominational, socioeconomic—is slower, is more painstaking, and takes a lot of effort, but we think that it reflects God's vision for his world and for our city—and we're fortunate to be in a city that really doesn't allow us to be otherwise.
TH: We also look at a number of other measures of diversity: churches and denominations, their locality of residence, gender, and their employment sector. For example, we aim to have at least half of the class come from the private sector. There's nothing wrong with folks who are in ministry settings, education, or government, but finding participants from the private sector requires extra attention. They have less control over their calendars, and it's harder for them to commit to most of a weekend each month.
CT: What range of issues do you address in the course of the year?
TH: Every year we address education, land use, and issues of race and other divides within our region. The rest of the curriculum can vary somewhat from year to year—often it includes public policy and civic engagement, crime and poverty, community health, immigration and multiculturalism (we often choose "and" topics that look at the intersection of two realities). It's not just lectures. For many years, as part of our day on land use and housing, we visited a trailer park with which one of our churches had a deep relationship. We had lunch with residents in their trailers and learned about life in a trailer park. After the experience, some of our students remarked, "There's more community in that trailer park than the neighborhood where I live."
During this year's opening session, we took a bus tour through five centuries of Richmond. We look out on the river where, in the 17th century, the early settlers planted the cross for England. When their Indian guide asked what the cross represented, he was told—of course, falsely—it represented the relationship between King James and Powhatan, a symbol of friendship. From there, literally three blocks away, we stop at the downtown mainline St. John's Episcopal Church, where in the 18th century Patrick Henry cried out for liberty—mostly liberty codified for white, landowning males.
Next we drive down the hill and look at the 19th century, standing in the footprint of one of the slave jails and walking on the Negro burial grounds which have only been reclaimed in the last year. From there, we go into the gallery of the Senate chamber and are told about laws passed there in the 20th century that directly and indirectly influenced how our community looks today. We finish via a route through Richmond's East End, noting the often-controlling manmade features of today (interstates, public housing, jail) that reflect the past centuries and continue to shape this century.
We emphasize that Christians were active all through those stories, influencing things for better and for worse. But we're here present now and have the opportunity to affect what happens next.
FK: If you're going to peel away the layers of any city, there are always mounds of junk that will challenge you intellectually, relationally, emotionally, and theologically. We often hear people say after sessions on poverty, education, law enforcement, or homelessness, "I went home just shattered. I couldn't do anything the night after the session."
The one thing we don't do is to dictate solutions. Instead, we try to create problem-solvers. Class members have to cultivate flexibility and nimbleness—if they think they have it figured out after one session, usually during the next session their thoughts are dashed. And that's great training, because they need to be flexible if they are going to be effective in our city. When we feel overwhelmed and like beginners—that's about the right posture for getting into the fray.
We've effectively created a vehicle for folks to encounter the Holy Spirit's tug for how they best should seek the shalom of their city. The Holy Spirit is palpably present at every single session, and that is because we're intentionally poor, we are not predicated upon our power, we don't have any specific agenda, and we are constantly adapting in order to allow our participants best to meet God in our sessions.
CT: What are the results you are seeing from five years of RCLI classes—about 150 participants so far?
TH: We've started to see results on three different levels. First, the personal level: someone has decided to do something differently. A change in job, or perhaps where they live. Second, the immediate sphere: others with whom they interact in their neighborhood, job, church, or broader community. Third, the broader community.
To give an example: we have an individual who grew up in one part of Richmond and was just gripped by the land use session. She decided she needed to move to a place where she, economically and racially, is a minority, intentionally engaging in the community in order to invest and learn from it. Several people have taken roles in creating or restarting or simply leading their local community association. In the suburbs that might not seem like a big deal, but in the city that role requires you to work cross-race, cross-economics, but also cross-interests.
FK: Jeremiah 29 is central for us—it says pray and seek the peace of the city. Jeremiah doesn't only call for praying and waiting, but also constructing our lives in a way that shows to you and everyone around you that you are invested in the most concrete of ways. What is more permanent than building a house? planting a garden? marrying off your children? Is there anything that keeps someone invested in a city more than knowing that your grandchildren will live there? In an age of transience, we are doing things that show a watching world that we are bought in, we are committed—including marrying off our kids. So get jobs, buy houses, agitate for good, commit to organizations and work for them, become immersed in your city, so that the good of the city is the good of your family, and vice versa.
In the "greatest generation," the greatest people aspired to do great things—but the mindset is different today. It's the DYI generation, and everything is flatter, everything is viral, everything happens immediately, and everyone wants in on it. And everything I've seen about the emerging generation—RCLI's participants—is that they want to be part of human-scale solutions. They aren't daunted by their lack of expertise. The passion they bring ,the fact that they want to do it with other people, and the fact that they don't mind being part of small solutions—those all encourage me greatly about the impact our RCLI alumni will make.
MORE FROM CHRISTIANITY TODAY