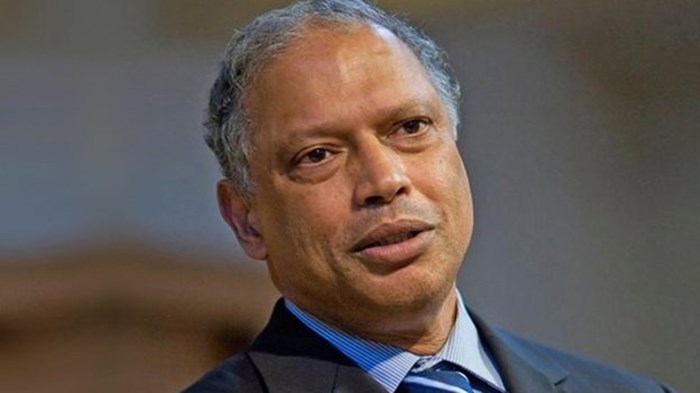 One of the world's largest advocates for the persecuted church has accused fellow Christian ministries of working against it.
In January, trustees of Barnabas Aid International issued a 36-page document defending beleaguered Barnabas Fund founder and director Patrick Sookhdeo. Entitled "Hard Pressed on Every Side," the public statement accused the Evangelical Alliance UK (EAUK), Open Doors, Christian Solidarity Worldwide (CSW), and Release International of sabotaging Barnabas by excluding it from joint efforts to aid persecuted Christians.
Today, the EAUK released a six-page response, refuting specific allegations made by Barnabas.
"It is with sadness that we find ourselves needing to make this document available by way of public response to [Barnabas' claims]," stated the EAUK. "It is our preference to conduct 'family business' privately and relationally. However, the nature of [Hard Pressed], the wide circulation it achieved, and the questions and confusion that have resulted among our members and others left us needing to make what we trust will be regarded as a carefully-measured response."
Sookhdeo's legal troubles began in March 2014, when he was arrested on charges of sexual assault for allegedly touching a woman in his office. Barnabas suspended him, but reinstated him three months later.
In February 2015, Sookhdeo was convicted of both sexual assault and witness intimidation. He resigned, but the board refused his resignation as international director and reinstated him as a trustee that June.
Then in November, Sookhdeo was arrested again, this time accused of an indecent touching incident that took place in 1977. The next day, he resigned again from Barnabas Aid. (Sookhdeo began the legal appeals process in December, according to the Barnabas report.)
"Barnabas Fund has now lost the leadership of its farsighted, visionary, and uniquely gifted international director, who was also its most effective fundraiser, at short notice and without time to complete the succession planning that was already in process," wrote Barnabas trustees.
Their "Hard Pressed" report was intended to "show recent events in the overall context of a history of sustained attacks on Barnabas Fund and on its founder."
According to the report, Barnabas Fund and Sookhdeo were the victims of "destructive opposition, seemingly aimed at breaking individuals and crippling organizations." One of the alleged culprits: other evangelical organizations.
The Barnabas report lashed out at Open Doors, CSW, and Release (whose founder, Richard Wurmbrand, also started Voice of the Martyrs), claiming that the three groups excluded the Barnabas Fund from joint initiatives.
The report also claimed that Open Doors encouraged the EAUK to "exclude Barnabas Fund from persecuted church initiatives" and stated that the EAUK didn't support Sookhdeo after he reported that a church elder had been stealing from the organization.
Barnabas Fund left the EAUK in 2013, "partly because of the years of marginalization and partly because of their gradually changing theological position," according to the Barnabas report.
In an earlier statement, the EAUK stated that Barnabas Fund left the umbrella group for British evangelicals "of their own accord," and that it was "surprised and saddened by [the] comments."
In today's refutation, the EAUK reprinted Barnabas Fund's resignation email as well as [general director Steve] Clifford's reply indicating his surprise at the decision.
The EAUK also disputed Barnabas Fund's claim that it was given no answer to questions on why it wasn't named in EAUK articles on religious liberty, as well as its claim that the EAUK encouraged churches to open their pulpits to Muslim preachers.
Instead, then-EAUK general secretary Joel Edwards had written, "Imagine the impact if every Christian community invited a Muslim cleric to its worship service to explain his faith and how they viewed Christianity."
"Had Barnabas contacted us prior to publication, most, if not all of the errors, could have been minimized, and the confusion and questions caused to members of the Evangelical Alliance and supporters of Barnabas would have been avoided," the EAUK noted in today's rebuttal.
David Curry, president and CEO of Open Doors USA, said Barnabas Aid's accusations were false.
"Open Doors is aware of the problems Barnabas Aid is facing in the UK, none of which has anything to do with Open Doors," Curry told CT. "Open Doors always seeks to serve and advocate for persecuted Christians with integrity."
CSW told CT that "it is not in the habit of issuing detrimental statements about other organizations."
"CSW collaborates closely with other charities, including those that are members of the Religious Liberty Partnership, the Religious Liberty Commission, and the All-Party Parliamentary Group for Freedom of Religion or Belief," the group stated. "However, the Barnabas Fund does not participate in any of these groups, nor is it a member of the [EAUK]. … We encourage people to pray for all organizations and individuals engaged in this vital ministry, and particularly for the Barnabas Fund at this challenging time."
A spokesperson for Release declined to comment.
Barnabas Aid had grievances outside of fellow evangelical organizations. The report claimed that Sookhdeo was a victim of racism in the Anglican church, and suggested that his messages about Islam were not always warmly received by those inside or outside the church.
"For decades, Dr. Sookhdeo has spoken out clearly and forthrightly to warn church and society about issues which were often not yet on the public radar," stated Barnabas in its report. "Time has, sadly, often proved him right, but he has faced strong hostility and attempts to marginalize and silence him from those who do not like his message."
Sookhdeo, a married 68-year-old, was raised as a Muslim in Guyana before converting to Christianity as a young person. In 1994, he founded Barnabas Fund, a UK-based charity which focuses primarily on supporting Christians living in the Muslim world.
Since being accused of assault, Sookhdeo has maintained his innocence. The Barnabas board agrees.
"Some people have inferred that we do not take seriously allegations of sexual abuse.That is not true," stated Barnabas in its report. "… But we learn from the Bible (Deuteronomy 19:15; Matthew 18:16) that there must be two or three witnesses to corroborate an allegation. In England, unlike Scotland, there is no requirement for corroboration; a person can be found guilty on the simple accusation of one individual, no matter how long ago."
CT previously noted Sookhdeo's resignation, as well as a major Barnabas effort in Sudan as religious freedom advocates wrestle with whether to help persecuted Christians stay or flee.
CT also addressed the Sookhdeo scandal in an editorial.