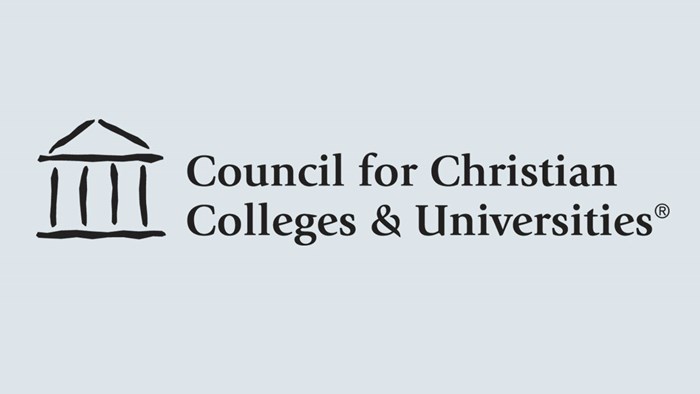 Today the Council for Christian Colleges and Universities (CCCU) and Edward O. Blews Jr. announced the settlement of the former president's lawsuit over how he was fired. The terms of the agreement, which comes roughly one year after Blews was unanimously removed 10 months into the job, will remain private, according to a joint statement.
"I remain deeply grateful for the honor of being selected and serving as CCCU's sixth president, though naturally I am disappointed to have had such a short time to serve in that role," Blews said in the statement. "I remain a strong supporter and firm believer in Christian higher education and in independent higher education generally. I prayerfully extend my best wishes to the Christian Colleges and Universities and to the CCCU."
According to the statement, Blews and the CCCU "parted ways because of philosophical differences over leadership approach vis-à-vis the culture of the Council and because of fundamental differences in management style and priorities."
The CCCU, which recently picked its first female president, noted that its "use of the term 'investigation' in the original announcement of Blews' transition from the Presidency of the CCCU may have caused incorrect assumptions," and stated, "There was no legal or financial wrongdoing nor any moral turpitude on Dr. Blews' part."
In a February lawsuit, Blews claimed the CCCU breached his contract and tarnished his reputation after a CCCU press release referenced an "investigation." He asked for more than $2 million in compensation.
CT previously noted that the CCCU's contract with Blews could be terminated for three reasons:
Action by President that is grossly immoral and felonious;

An explicit and intentional denial by President of his Christian faith;

Intentional failure by President to give best efforts to perform his responsibilities as President and Chief Executive Officer of CCCU.
In his lawsuit, Blews denied all three possible charges, but noted that the "most striking" part of the CCCU's internal investigation report was its repeated reference to his "intentional failure."
After a biblical dispute resolution process failed to bring reconciliation, Blews filed his lawsuit the day a major CCCU conference opened. He accused the CCCU of terminating him with cause as a means of "simply trying to avoid paying Dr. Blews the payments he is contractually entitled to upon a unilateral termination without cause."
In response to the lawsuit, the CCCU said it was "surprised and disappointed" that Blews decided to sue, and "[stood] ready to defend its decision." Three former CCCU employees described to World a "nightmarish" work culture under Blews' presidency, where the former president would allegedly berate staff publicly and micromanage.
Blews' lawsuit claimed the World article further damaged his reputation. He said the article was "filled with such outrageous allegations that apparently those [anonymous] sources were not willing to take responsibility for them."
After firing Blews, the CCCU named William Robinson, president emeritus of Whitworth University, as its interim leader. In July, Shirley Hoogstra, a former dean at Calvin College, was named as the next president.
CT noted when Blews was selected as CCCU president, when the CCCU fired him 10 months into the job, and when Blews sued the CCCU for $2 million in damages. CT has also reported extensively on the CCCU, higher education, and biblical mediation.