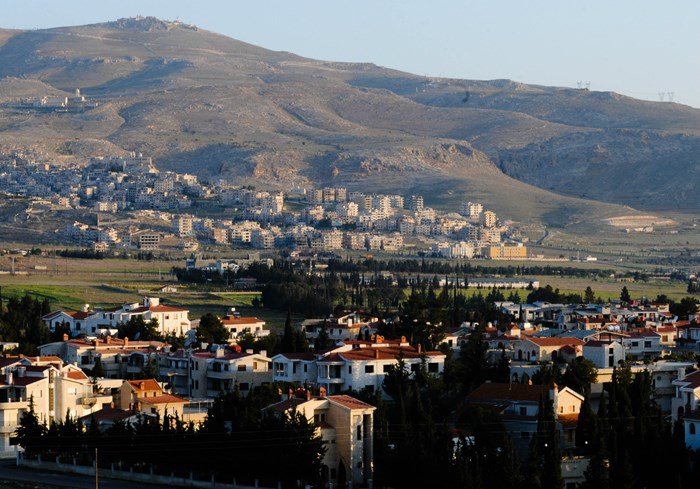 Image: michael_swan/Flickr
In a beleaguered Syrian city where many Christians still speak the language of Jesus, Jesus has literally come to "save the world." At least in one sense.
Last week, the historic Christian pilgrimage destination of Saidnaya (or Sednaya), where many residents speak Aramaic, became the latest recipient of one of the world's tallest Jesus statues. Made in Armenia out of bronze, the statue, standing 128 feet (39 meters) tall on a 6,500-foot mountain top, can reportedly be seen from Lebanon, Jordan, and Israel. Its name: "I have come to save the world."
Saidnaya has recently faced sectarian attacks similar to Maaloula, another Aramaic-speaking pilgrimage destination just 15 miles north. In addition to displacing tens of thousands of people, the attacks have prompted 50,000 Syrian Christians to apply for citizenship in Russia, reports Interfax. "It is for the first time since the Nativity of Christ that we Christians of Qalamoun living in the villages of Saidnaya, Maara Saidnaya, Maaloula and Maaroun are under threat of banishment from our land," reads the group's appeal to the Russia Foreign Ministry.
Meanwhile, the new Jesus statue is slightly taller than Rio de Janeiro's Cristo Redentor, which may be the world's most famous Jesus statue but isn't the tallest—not by a long shot.
Zurab Tsereteli, president of the Russian Academy of Art and a famous Georgian sculptor, announced in August that his newest sculpture of Jesus Christ will clock in at 272 feet (83 meters) tall, breaking the record as the world's tallest statue of Christ. Cast in bronze, Tsereteli's statue is 108 feet (33 meters) tall and stands on a 164-foot (50-meter) base.
That's shorter than the current record holder, Lisbon's Christo Rei, but it's more than twice as tall as Cristo Redentor in Rio. (The base alone of Tsereteli's Jesus statue is taller than Cristo Redentor.)
Tsereteli wants the monument to find a home in Russia. The sculptor created the bronze Jesus in St. Petersburg, and many of his works—including doors, crosses, and the dome for the Cathedral of Christ the Saviour—are displayed in Moscow.
If Tsereteli cannot find a home for his giant Jesus, he already has received an offer to "place the monument on a Caucasus summit in Georgia," according to Interfax.
CT previously noted how plans for tall statues of Jesus created controversy in Croatia and Peru, as well as Poland.