The Billy Graham Evangelistic Association is laying off 10 percent of its staff as it shifts resources to make online evangelism a priority.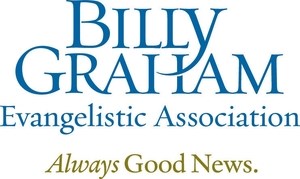 Some 50 people on the 500-member staff will lose their jobs between mid-March and this summer, said Brent Rinehart, a BGEA spokesman, on Thursday.
About 20 of the affected staffers work at the association headquarters in Charlotte, N.C. Others have worked as field staff across the globe or at The Cove, the BGEA's training center in Asheville, N.C.
"It's definitely not a reflection of the financial health of the organization," Rinehart said. "It's really more redeploying resources to focus on those areas of great impact."
One of those areas is SearchforJesus.net, a website the BGEA launched last April that includes a real-time count of "decisions" people make to become Christians.
The ministry laid off 55 people in 2009 during tough economic times that affected numerous religious and nonreligious organizations.
Famed evangelist Billy Graham remains the chairman of the association he founded in 1950. His son, Franklin, runs the day-to-day operations as the CEO and president.
The ministry operates festivals, training and the Billy Graham Library in addition to its online outreach. The BGEA's revenue dropped from $126 million in 2005 to $85.7 million in 2009, Rinehart said. In 2010, it totaled $91.6 million.