Four reasons we can find hope in difficult circumstances.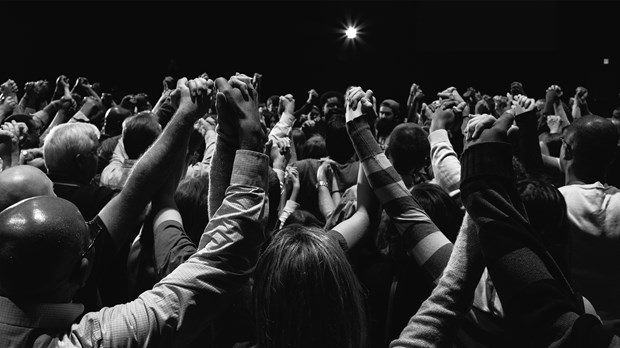 Image: Erick Hodge
When we face challenges, our culture tells us to "take care of it yourself" or "pull yourself up by your bootstraps." But Jesus never intended for us to walk through difficult times alone. Christianity is not a faith of "I can do it" but a faith of "Christ can do it in me."
Christianity is not a faith of "I can do it" but a faith of "Christ can do it in me."
Our circumstances may not change, but God can change us in the midst of them.
Right now you may be in one of the darkest times of your life, but God knows what is coming. He will use these experiences to bring things out of you that cannot come any other way.
In Romans 5, God show us why we are a people of hope:
1) We have been made as righteous as Jesus through faith in him.
You and I have no hope of being in God's kingdom or of being in relationship with him, except by being as righteous as Christ. This can only happen because Christ exchanges his perfect living record for ours in God's eyes. Don't let this pass. Carry it with you every day: His righteousness is ours. That's what leads to worship. Jesus is not a footnote in your story. Jesus is the story. When that truth begins to penetrate your heart, it transforms you.
2) We have peace with God.
In Romans 5:1, Paul says we have peace because of Jesus. It doesn't say we have peace "because our circumstances are good," or "our children have turned out perfectly," or "because my spouse has not abandoned me." We do not have peace because everything is going great. We have it through Jesus Christ through whom we have gained access by faith into grace. We now have access to God the Father, and he never misses our call.
3) We can rejoice in our sufferings.
Rejoicing in our sufferings doesn't mean that we cheer when bad things happen. But it does mean that there is a light at the end drawing us through it, trusting that Jesus is beside us and walking with us. People often ask me why bad things happen. Bad things happen because this isn't heaven and Christ hasn't come back yet.
In Hebrews 5:8–9, we read that we have a God who identifies with us even in our sufferings. He has felt what we feel. He knew what we know. There is nothing more powerful than when someone grabs your hand and says, "I know what you are feeling because I have gone through it." Christ has experienced our deepest pain and can be our High Priest as a result.
4) In our suffering we will grow in perseverance, character and hope.
This is a difficult world, and God allows challenges and obstacles to come into our life to teach us perseverance. My wife Vicki and I experienced several difficult pregnancies. I firmly believe that without that experience, there would have been no Transformation Church. Vicki had a condition called hyperemesis gravidarum, which basically means you throw up all day, every day while you are pregnant. She was so depressed. At one point, it was so painful I remember she looked at me and said, "I don't want to live." In the midst of that suffering, character was being built. God is building something in you, too.
Our hope is in God's love not our circumstances. It is in the crucified Christ, the empty tomb, the King of Kings. It is not in a good day. It is not in a bad day. It is not in a crisis. It is in the Lord of Lords. God is looking for people who aren't looking to their circumstances––but to him––for hope.
Believe that you are a people of hope and be transformed by him today.
Marinate on that.