A look at the unfair mathematics of grace.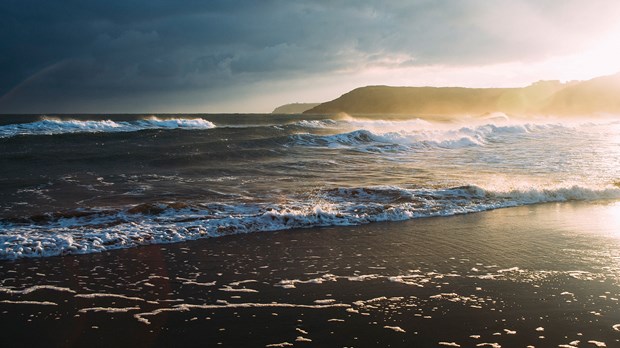 Image: Unsplash
Grace is not a theme of the Christian life. Grace is the Christian life because grace is Jesus himself. Jesus is full of grace and truth, and in him, we have received grace upon grace (see John 1:14; 16).
Grace is God the Father giving us Jesus as a gift. By faith, we are incorporated into Jesus, meaning we are inextricably one with him for all eternity. All that is true of Jesus is true about those who are in Christ. This is unfair. This is the mathematics of grace.
This is the mathematics of grace.
Those who are in Christ are as righteous as Jesus himself.
Those who are in Christ possess the riches of Christ.
Those who are in Christ have the unlimited resources (life) of Christ in them.
My doctoral advisor, Scot McKnight, has a great new book entitled A Fellowship of Differents. He writes, "It is also vital to know that grace does not begin with God's anger or wrath. No, God's grace begins on the Yes-note of love; grace begins with his unconquerable love for us. He gives us a place 'in Christ,' and then God's grace empowers us to thrive 'in Christ.' Grace invades our world; Grace is God's loving, new creation power at work in us."
God's
Righteousness
At
Christ's
Expense
"This righteousness is given through faith in Jesus Christ to all who believe. There is no difference between Jew and Gentile, for all have sinned and fall short of the glory of God, and all are justified freely by his grace through the redemption that came by Christ Jesus" (Rom. 3:22–24, NIV).
God's
Riches
At
Christ's
Expenses
"Although I am less than the least of all the Lord's people, this grace was given me: to preach to the Gentiles the boundless riches of Christ" (Eph. 3:8, NIV).
God's
Resources
At
Christ's
Expense
"But by the grace of God I am what I am, and his grace to me was not without effect. No, I worked harder than all of them—yet not I, but the grace of God that was with me" (1 Cor. 15:10, NIV).
We can never preach enough grace because the Christian life is about grace and more grace.
"The grace of our Lord Jesus Christ be with your spirit, brothers and sisters. Amen" (Gal. 6:18, NIV).
Marinate on that.