When You Feel Sidelined by God
God knows the best position for you to play in life.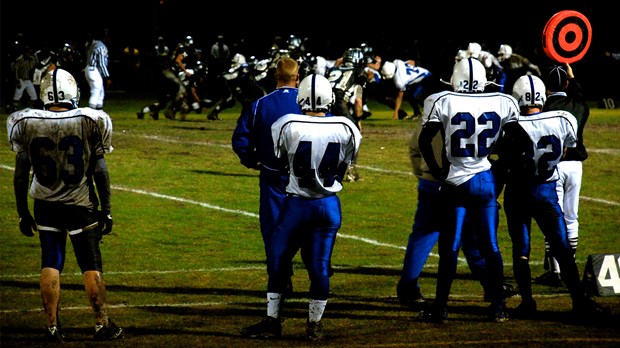 Image: Flickr
Some years ago, when my son Jeremiah was seven, I coached his flag football team. One of his teammates was an adorable little guy named Max. Max is never going to be mistaken for the next "Mean Joe Green."
Max is the kind of young man who, if an ambulance went screaming by the practice field, would stop practice and say, "Let's pray."
I love me some Max.
During one of our games, Max wanted to play another position instead of the one I had assigned to him. He saw how his teammates were scoring touchdowns and making plays on the ball. So he wanted to do what they were doing. He persistently let me know that he was not satisfied with the position I had him playing.
Max stopped trusting me.
However, as his coach, and based on my NFL experience, I knew the position where Max would have the most success, especially given the ability he had.
But more importantly, I loved Max and wanted him to succeed.
At halftime, he shed some tears. He was mad at me.
Through his tears, I told Max, "Trust me! I have you in the perfect position to make an interception! If you do your assignment with maximum effort like you've been coached, you will get an interception in this game to help us win. Trust me, Max; I love you!"
Later in the game, Max got an interception and returned it for a touchdown. His teammates lifted him up and celebrated his success. I ran from the other end of the field and lifted him up. Now I was crying.
Next time you look around and find yourself doubting if God loves you because of the circumstances you're going through, just remember that your past, present, and future are held in the nail-pierced hands of Jesus; he knows the best position for you to be in. You can trust him, even when you don't understand.
God's wisdom is his ability to orchestrate and choose the best means by which to accomplish the best end results.
Because God is all-knowing, he has the knowledge to make wise choices. Because God is all-loving, we know that his choices are in our best interest. And because he is all-powerful, God has the power to achieve his end results by the means he chooses.
In the governing of his universe, God makes no mistakes.
He is the coach you can trust.
Marinate on that.