Have we commercialized the Gospel, reducing its effectiveness?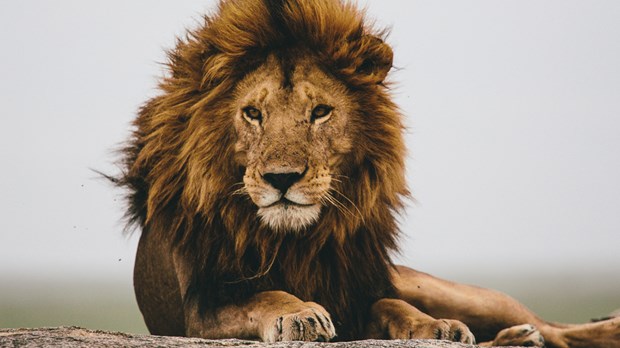 Image: Trashhand
Before hip-hop music became mega profitable as a musical genre, it had a prophetic edge that informed the world of the injustices that were happening in urban communities around the world.
I remember the first time I heard the group Public Enemy. I thought, "Do they live in my hood?," because they were talking about things I saw in my own neighborhood.
I don't agree with everything the urban prophets preached, nor am I recommending that you download hip-hop music; I'm just saying that with the skill of poets, they told the world what was happening in the urban context.
But, thanks to major record labels, starting in the 90's (contrary to what they originally thought in the late 70's and 80's), hip-hop music flooded the world; the demand for it went crazy, and it started making some serious money.
When that happened, the prophetic edge was lost as hip-hop was popularized and commercialized. Today's secular hip-hop music all has the same tired framework: partying, money, strip clubs, yachts, sexual escapades, and the degrading of women as mere sexual objects.
No innovation. No creativity. Secular hip-hop music has been declawed.
Instead of secular hip-hop music being a lion prophetically informing the world of injustice, now it's a weak little kitten.
HAVE WE DECLAWED THE LION OF THE TRIBE OF JUDAH?
Similarly, pastors and Christ-followers, it appears that we have declawed the Lion of the Tribe of Judah. Today's preaching and teaching is often a feel-good, 30- to 45-minute self-help message, and then people leave only to keep pursuing their own dreams, while God's dream of "Do on earth as it is in heaven" is not even a thought.
Jesus, the King of Kings, made some outrageous demands. For example:
If any of you wants to be My follower, you must turn from your selfish ways, take up your cross daily, and follow Me. If you try to hang on to your life, you will lose it. But if you give up your life for My sake, you will save it. And what do you benefit if you gain the whole world but are yourself lost or destroyed? If anyone is ashamed of Me and My message, the Son of Man will be ashamed of that person when He returns in His glory and in the glory of the Father and the holy angels. Luke 9:23-26 NLT
This doesn't sound like getting a weekly dose of a self-help message with a little bit of Jesus sprinkled on top like pixie dust.
The Gospel I read about is a King, a Kingdom, and the King's people. The King shares His mission with His people: Spread My Kingdom throughout all the earth.
Check this out:
But you are not like that, for you are a chosen people. You are royal priests, a holy nation, God's very own possession. As a result, you can show others the goodness of God, for He called you out of the darkness into His wonderful light. "Once you had no identity as a people; now you are God's people. Once you received no mercy; now you have received God's mercy." Dear friends, I warn you as "temporary residents and foreigners" to keep away from worldly desires that wage war against your very souls. Be careful to live properly among your unbelieving neighbors. Then even if they accuse you of doing wrong, they will see your honorable behavior, and they will give honor to God when He judges the world. 1 Peter 2:9-12 NLT
THE GOSPEL ROAR
The same mighty Lion of the Tribe of Judah who makes outrageous demands on humanity is the One who indwells His people (Galatians 2:20; Col. 1:27; Eph. 3:16-21) so that they can carry out His outrageous demands by God the Holy Spirit's sealing and filling work. (Ephesians 1:13, 5:18, 5:22-24; 1 Cor. 12:27)
This is called outrageous grace. He called us by grace. He will empower us by grace. And He will KEEP us by grace. We just need to TRUST HIM. (John 15:5-8)
Don't declaw the Lion! Let's preach the Lion of the Tribe of Judah and watch our people roar.
Marinate on that.