Crafting a Life Vision Statement
Prepare for the new year with a time of reflection.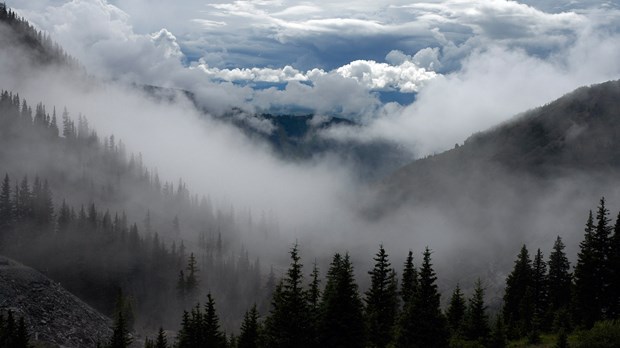 Image: Unsplash
As we approach a new year, it is a great time for reflecting on what God has done, is doing, and wants to do in and through us. Over the past few years, I have used a life vision statement as a tool to help me think through what I believe God is asking me to do in my life.
Let's walk through five questions to craft a vision statement for your life. To help you with this exercise, I will use my life's vision statement as a template for you to follow. Take time to think about your own answers. As you respond to the questions, also ask yourself, "Is this what God would want for my life? Is this why God made me and put me here?"
Is this what God would want for my life? Is this why God made me and put me here?"
1) How do you want to be seen in ten years?
• I want to be seen as a man that loves the Father, Son, and Spirit more than anything else in the universe.
• I want to be seen as a man that fought for the heart of his wife.
• I want to be seen as a papa that fought for my children's hearts as I served and equipped them to glorify God in life.
• I want to be seen as an apostolic pastor-leader that loved, served, and equipped Transformation Church to make God famous in remarkable ways.
• I want to be seen as a man of great faith that embodied the gospel and inspired others to unleash their God-given talent for his glory.
2) What do you want to be known for in ten years?
I want to be known for launching a multiethnic, multigenerational, mission-shaped church movement. This will include Transformation Church having multiple campuses with thousands of members and numerous church plants domestically and internationally. It will also include founding and developing a network that trains thousands of pastors in how to build churches that reflect this vision.
3) What do you want your family to be like?
• My wife and I to have a passionate love relationship and partnership in the gospel.
• My children to be close to Jesus, my wife, and me. For them to be remarkable, reliable, resilient, and responsible.
4) What makes your heart sing (from a career perspective)?
• Leading Transformation Church.
• Encouraging pastors.
• Helping people realize their potential as Christ-followers for the glory of God (discipleship).
• Helping those who are far from God discover that he is pursuing them to make
them his own (evangelism).
5) Who in your life will tell you the truth about yourself?
My wife, the elder-pastors at Transformation Church, and several pastors that I have submitted my life to for accountability purposes will tell me if my life vision statement matches my gifts.
As I explained, this is my life's vision statement. I keep it nearby to use as a path to maintain my focus. Take some time and work through this exercise as you prepare for 2015.
Marinate on that.
To read more about crafting a life vision statement, check out my book Limitless Life: You are More Than Your Past When God Holds Your Future.