Image: Illustration by Matt Chinworth
When worship leader Jonathan Anderson selects the song "Lion and the Lamb" for a service, he thinks about what it means for his multigenerational Assemblies of God church to sing about the return of Christ and his final victory: Every knee will bow before the Lion and the Lamb.
"We have older people who love to imagine seeing God's face, who look forward to that, to seeing pure beauty," said Anderson, who serves at Bethel Church in Tallmadge, Ohio.
Songwriter and recording artist Leeland Mooring (who performs with the band "Leeland") started composing the song at a worship event. He found himself and those with him profoundly moved by the words and music as they took shape.
Mooring told NewRelease Today, "We were just weeping, and there wasn't a dry eye in the room …. God dropped the whole chorus of the song on me right there."
Eight years after its release, "Lion and the Lamb" remains among the top 30 contemporary worship songs sung in churches on Sunday, with recordings by popular bands including Leeland, Shane & Shane, and Big Daddy Weave.
The song's continued popularity means congregations lift those powerful words in praise each week, as Mooring and his cowriters (industry veterans Brenton Brown and Bethel Music's Brian Johnson) hoped. And each time churches like Anderson's sing "Lion and the Lamb," it adds up—especially if the service is livestreamed—for Christian music licensing companies, corporate labels, and private investors who have come to see the Christian corner of the industry as a previously untapped income stream.
A portion of the rights and royalties for Mooring's song, which would have once been continuously paid out to the song's creators and label, were sold at auction in 2020 as part of a $900,000 package to a private investor. The bundle of songs had made $156,393 the year before, more than three-quarters from the use of "Lion and the Lamb." The investor who made the winning bid was quoted an industry-projected return of nearly 15 percent.
The words and melodies that stir hearts to worship each Sunday are also intellectual property (IP) on the market, caught up in a recent surge of acquisitions across the music industry. The investment activity has become a "feeding frenzy," according to industry executive Hartwig Masuch, with worship hits a small part of the billions invested in IP and royalty streams.
As churches worldwide sing, play, and live-stream songs like "Lion and the Lamb," "How Great Is Our God," and "10,000 Reasons (Bless the Lord)," the popularity of these songs has ushered Christian music further into the mainstream music industry and the vast economic ecosystem adjusting to make a profit in a new era.
Trends toward IP acquisition, lucrative arena tours, and corporate consolidation have helped drive record-setting revenues over the past two years—the touring industry saw $6.28 billion in 2022, and recording revenues in the US reached an all-time high of $15.9 billion, growing for the seventh consecutive year.
Many Christian artists, including those whose careers and brands are built on worship music, are benefiting from this growth.
Making money from the genre is nothing new. Christian music has turned a profit for American investors for centuries, ever since bookseller Hezekiah Usher distributed the Bay Psalm Book in 1640, the first book printed in the colonies. What's new is the complicated web of demand, creation, and moneymaking in today's version of the industry. The more corporate entities stand to profit from worship hits, the more they are positioned to introduce incentives and exert pressure along the way.
In the worship music landscape, each participant has its priorities: Churches seek out songs to serve their congregations, artists create music to minister to the church, the industry provides a platform and finds ways to profit from popular media, and investors look for promising assets.
Among writers, performers, agents, publicists, tour organizers, record labels, publishers, and investors, all are looking for new worship songs to become hits and for hit worship songs to stay popular and profitable. But not all of these people have equal sway in a song's trajectory, and not every push toward success is morally or theologically neutral.
As worship music is further integrated into the economic landscape of the mainstream music industry, can it retain its distinct spiritual purpose? Will the powerful incentives of the business—fame and celebrity and financial success—influence the way worship songs are produced and promoted?
Contemporary worship music has gained the intensifying interest of the mainstream entertainment industry over the past two decades. Worship artists fill the country's largest arenas. Instead of Christian artists crossing over with secular hits, worship songs make their way into the mainstream: Justin Bieber performs "Jireh" and "How He Loves" with Chandler Moore; contestants on The Voice sing "Oceans"; the Today show and Fox and Friends feature sets by Taya, Maverick City Music, and Hillsong United.
Songwriters and worship artists "love the church and want to provide songs that serve the church," said Shannan Baker, a postdoctoral fellow in digital humanities at Baylor University's Center for Christian Music Studies. But today's top worship artists and songwriters face these intensified market pressures.
"I'm hesitant about the role money can play in elevating certain worship songs," Baker said, sharing one concern about the industry. "It's a music business. Money drives decision-making at the upper levels."
Financial gain—especially financial excess—is not a neutral incentive and can narrow the kinds of artists who make it to the top.
"For evangelicals, the market has always been a way of proving God's blessing," said Adam Perez, assistant professor of worship studies at Belmont University in Nashville—the hub and headquarters for the Christian music industry. "Investment is a lagging indicator of success."
"Any time someone increases their access to capital, it increases their access to power," he said. "Now, how will that power be exercised?"
More mainstream companies and investors have recognized opportunities for profit in hit Christian artists and songs, particularly as major corporations consolidate ownership. This interest has led to major arena tours once reserved for rock stars and royalty auctions to get a cut of worship hits.
[ This article is also available in español and Português. ]
Capitol Christian Music Group (CCMG), for example, has acquired major Christian labels Sparrow Records, Hillsong Music, and sixstepsrecords. CCMG is part of Universal Music Group, which held a market share of just over 37 percent in the music industry at the end of 2022. Its artists now include Chris Tomlin, Hillsong United, Brooke Ligertwood, Crowder, Cody Carnes, Jesus Culture, and the Newsboys. Last year, it claimed to have 60 percent market share of the top 10 worship songs used in churches.
These songs get licensed for services and events through Christian Copyright Licensing International (CCLI). The organization began as a resource to keep churches from violating copyright when using lyrics and music from worship artists.
Now the music industry has begun to see popularity on CCLI as an indicator of a song's ongoing profitability, since over a quarter million churches worldwide license their worship music through the ministry. A listing selling royalties for the "Lion and the Lamb" package noted that two-thirds of the annual profits could come from CCLI—$100,000—and that the earnings were stable.
CCLI also ranks songs based on weekly usage as reported by churches its licensing protection covers. According to CCLI, "Lion and the Lamb" landed among the top 30 songs sung at churches as of spring 2023, eight years after its release.
"A Christian radio hit makes a little money for a little while," said Andrew Osenga, director of artists and repertoire (A&R) for Integrity Music. "Evergreen [worship] songs bring in a lot of income."
The "song-centric" nature of the worship music market works to its advantage. In a rapidly changing industry (How often do you pay to listen to music?), revenue from songwriting and publishing royalties in the niche have remained reliable sources of income.
Osenga noted that since the beginning of the pandemic, royalty revenues for worship music have increased substantially because of the sudden rise in churches livestreaming and posting service recordings to YouTube. Before 2020, most churches covered by CCLI for the use of contemporary worship songs were paying $170–$215 per year for licensing. The right to legally stream performances of those songs required churches to add a new streaming license, which can cost another $110 a year based on church attendance of 400 people per week (the cost increases with church size).
"Think about the number of church services that are streamed," said Osenga. "If 'Good Good Father' is sung in thousands of churches, many of which are livestreamed, the revenue of that copyright is huge."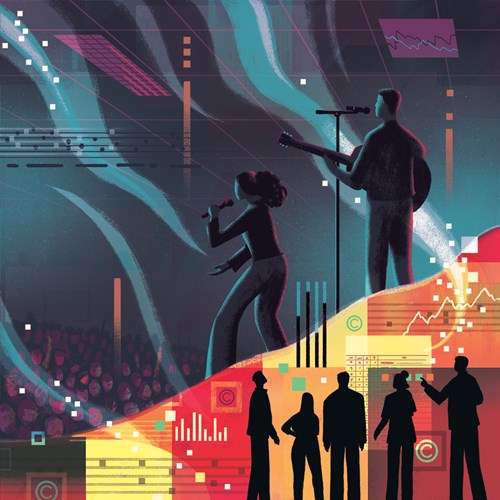 Image: Illustration by Matt Chinworth
Worship songs typically don't have a very long lifespan, but a few favorites like "How Great Is Our God" and "In Christ Alone" make it to the CCLI top 100 and stay there. A recent study found that between 2015 and 2019, the average lifespan of a worship song was four years. Between 1995 and 1999, it was 11 years.
The most successful recording artists have still been able to achieve longstanding hits on the CCLI charts; their songs now appear on sites like Royalty Exchange, where investors can evaluate them as financial assets.
Historically, there has been very little interest in back catalogs of Christian artists.
"In contrast to the general market," ethnomusicologist Andrew Mall said in his 2021 book God Rock, Inc.: The Business of Niche Music, "in the Christian market there is comparatively little demand for (or even awareness of) older music and artists."
But Hipgnosis Songs Fund, a Blackstone-backed music rights investment company, recently acquired a stake in the back catalogs of Third Day and Jason Ingram, a producer and songwriter who has worked with Chris Tomlin, Matt Maher, Kari Jobe, Lauren Daigle, David Crowder, and Christy Nockels. Hipgnosis is the same entity that acquired the rights to Justin Bieber's catalog in January 2023 in a high-profile $200 million deal.
Hipgnosis's website touts Ingram as a force in the Christian music industry who "has helped shape the genre in a modern distribution world." Ingram cowrote "Goodness of God" by Bethel Music, No. 1 on the CCLI Top 100 in 2023, as well as two others in the top 10: "Great Are You Lord" by All Sons & Daughters and "King of Kings" by Hillsong Worship.
In January 2022, the privately funded publishing and talent management company Primary Wave Music acquired a stake in worship artist Matt Redman's entire publishing catalog. His song "Blessed Be Your Name" has spent 20 years in the CCLI top 100.
"It's a good deal on both sides," said Andrew Osenga. (Redman is currently signed with Integrity Music, Osenga's employer.) An artist like Redman or Ingram can take a buyout, a lump sum from a company willing to bet that their songs will bring in additional earnings. It's a smart way for a musician to pay off a home or send kids to college. Earnings on future songs they write will still be theirs.
The language used by entities like Primary Wave, Hipgnosis, and Royalty Exchange lays bare the purely financial motivation behind their investment in worship music. In a press release, Primary Wave described the move to acquire Redman's catalog as one that would continue to "strengthen its position in the faith-based market."
The Royalty Exchange listing for the 2020 auction of the asset package with "Lion and the Lamb" even named CCLI as a "notably unique and lucrative income source," whose "earnings are quite stable year-over-year." The listing also clarified that 78 percent of the catalog's income came from "Lion and the Lamb," referring to the song as "the star of this collection."
Investors may or may not have any interest in the spiritual aspect of the music, but since their profits rely on songs' continued use by church congregations, they have a financial interest in what churches sing on Sunday mornings.
It's too soon to say how the relationships between investors and worship artists' back catalogs will influence the future use or trajectory of hit worship songs. However, with financial backers poised to profit from the continued use of some songs and not others, those with a stake in a particular hit could look for ways to reintroduce it and keep it fresh in the minds of worshipers, through covers, new recordings by popular artists, or novel arrangements.
The royalties marketplace is just one example of how the revenue streams in the worship music industry—and the music industry more broadly—have introduced new stakeholders, incentives, and pressures to the process. For artists who are popular enough to draw huge crowds, touring presents the opportunity to generate revenue with less interference from labels and publishers, who take cuts of recorded work.
The Christian industry mirrors the financial incentives and structures of the mainstream music industry, so it makes sense that Christian artists would rely on touring for income. Over the past three decades, as worship artists make their way onto arena stages, the bigger venues add to the public's awareness of monetization in the industry. "Christian listeners are increasingly encountering worship music in entertainment contexts that used to be the domain of pop/rock," wrote Mall.
The line between entertainment and worship in these contexts has grown blurrier, even as touring artists explicitly frame performances as worship services or experiences. Chris Tomlin toured in 2022 with Hillsong United, telling the Gospel Music Association, "I always say, there's nothing like the sound of the people of God, singing the praises of God, in the presence of God and to be able to experience that night after night is truly a gift."
Big names like Hillsong and Bethel hold arena tours, sometimes with VIP packages and experiences like early entry, custom merchandise, premium seating, and staged photo ops. And, like Coldplay, Taylor Swift, or others performing in stadiums, they're subject to ticket scalping.
Last year, Elevation Worship had to clarify that a $1,000-plus front-row ticket listed for their show wasn't the sticker price but an inflated resale value.
The 2022 Chris Tomlin–Hillsong United tour—playing Target Center in Minneapolis, the United Center in Chicago, and the Banc of California Stadium in LA—initially offered a VIP ticket option for purchase, but in response to online backlash from fans, the tour removed the VIP option and replaced it with two tiers of "experience packages."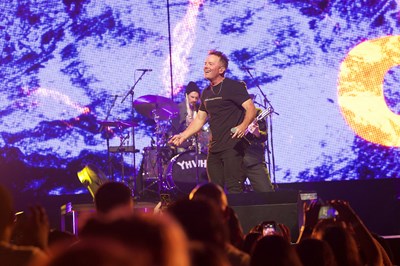 Image: AP
The "Tomlin-United Experience" included a close-up seat, early access to the venue, a photo opportunity on the catwalk, a "pre-show merchandise shopping opportunity," an "intimate on-stage experience with Chris Tomlin and United," and "limited gift items specifically designed for VIPs by the artists."
Christian artists often promote worship concerts or "worship experiences" as more than just performances, and the delivery of a sermon or short message can make the event feel like a heavily produced church service. And some are troubled by the prospect of paying to attend—or get VIP access to—something billed as a worship service.
"Should we ever pay to attend a worship event?" wrote UK-based worship leader and songwriter Tom Read in a column for Premier Christianity about the Tomlin-United Tour in October 2021. "Let's be honest, there is a significant difference between paying an artist for their work and buying VIP tickets so you can have a photo on a catwalk at a worship event. What is so problematic here is the leveraging of the worship of God for the creation of personal fame and fortune."
Winter Jam often lands among the music industry's highest-ranking tours for the first quarter of the year. Organizers have kept ticket prices low—just $15 at the door—hoping to make each stop an accessible evangelistic event. But those looking for a more exclusive experience can still purchase additional access by joining Jam Nation, a tiered fan club with options for groups and individuals.
Attendees who join Jam Nation Max for $149.99, the highest-tier option, will get a meet-and-greet and photo with We The Kingdom and recording artist Jeremy Camp, seating in an "exclusive reserved section," merchandise discounts, a T-shirt, and early admission.
The highly successful tour illustrates the increased blurring of the distinction between performative Christian music (like radio hits) and worship music. Winter Jam isn't billed explicitly as a worship concert or experience, but worship and a gospel presentation are part of the event. The 2023 tour included popular worship bands Thrive Worship and We The Kingdom.
The increased consolidation of popular contemporary worship music under fewer companies—entities like CCMG—means the industry has a bigger incentive to promote worship music and bigger artists have a better chance at making solid revenue.
It also means that CCMG has an incentive to gain greater access to the Christian music market, especially anyone looking for worship music.
CCMG owns Worship Together, an online resource for worship leaders that promotes new music, puts out blogs and podcasts, and hosts an annual conference. The featured performers at its 2023 conference will be Hillsong United and Cody Carnes, both CCMG artists.
Despite the involvement of players like CCMG in the promotion and marketing of worship music, Andrew Osenga has faith in songwriters' commitment to serving the church and in worshipers' sense of what music belongs in their sanctuaries.
"We don't want to sing a product," said Osenga, a former member of the band Caedmon's Call. "We want to sing a song that is genuine."
He isn't worried about increased corporate investment in worship music because he and the artists he works with still approach writing worship music as a calling and spiritual practice.
"You can see short-term attempts to monetize [worship], but they feel outside of the community," Osenga reflected. "It's hard to fake it."
Earlier this year, worship artist Dante Bowe told CT, "If someone's getting into writing Christian music for the money, they're in the wrong genre," given the risk and sacrifice involved.
"A lot of these guys could write anything or do anything. But they haven't," said Bowe, who previously sang with Maverick City Music and is launching his own label. "They've made a choice to serve the church locally and worldwide."
Consolidation under major conglomerates offers new access to the marketing and promotional machinery of the music industry, access that many in the industry have welcomed.
Nearly a decade ago, the Gospel Music Association's review of the industry touted partnerships between Christian artists and NASCAR, McDonald's, and Coca-Cola. GMA executive director Jackie Patillo expressed optimism that the report would attract new commercial partners by providing strong evidence that Christian music could be an effective marketing tool. It's only become more lucrative since.
But the boost from corporate partnerships and music conglomerates has also widened the gap between hitmakers on the worship charts and the vast majority of songwriters.
Most people making worship music see their royalties quickly dwindle as their songs fall lower on the CCLI lists and out of use among churches—if they ever become that popular in the first place. CCLI licenses over 450,000 songs; most of them have never been performed in a stadium or streamed hundreds of thousands of times.
"You'll get your first royalty check, and maybe you'll be able to take your wife out for coffee,'" said Chris Juby, a songwriter with Resound Worship. "You know you've made it when the check covers a nice dinner."
Juby, manager of UK-based Jubilate Hymns Ltd. and director of worship, media, and arts at King's Church Durham, expects that corporate consolidation in Christian music will also affect the range of theological themes present in the worship of the church.
"Worship songs bear so much liturgical burden in the content of the service," he said. "The range of [music] that could ever be successful via those channels is so much narrower than the range of what the church should be singing."
Jonathan Powers, assistant professor of worship and associate dean of the school of mission and ministry at Asbury Theological Seminary, shares Juby's concern.
"A lot of people are getting their theology from music," said Powers, who recently edited the Wesleyan Our Great Redeemer's Praise hymnal. "There is a piety being formed by music in the church—ideas of who God is, what God does."
When left up to industry promotion and market forces, Christian worshipers often don't get as broad of a range of expressions, themes, and doctrines as in the curation of a hymnal.
"How many songs of lament appear on the CCLI Top 100?" Powers said, remarking that it's easy to find songs of adoration or joy but much more difficult to find songs that reflect true lament and sorrow. CCLI's SongSelect service can sort selections by theme, with 8,658 songs assigned to "adoration" and another 19,914 to "praise." There aren't categories for lament or mourning; "sorrow" has 336 songs, "weeping" 35.
"With a hymnal, we're very intentional. We want to make sure these themes are covered. We want to teach our doctrine. We want to use this to say, 'This is who God is,'" Powers said. "Our relationship with God, God's character, all of these ideas are being formed in worship, but I think it's in very limited ways when the market is driving it."
A significant portion of worshipers now attend churches where lyrics on screens have replaced hymnals, and song selection is influenced by what leaders hear on the radio, stream online, and see on the CCLI charts.
Worship songs don't make money and climb the charts unless leaders at churches see them as theologically sound and valuable resources. As the industry seeks stable revenue, experts expect it will keep looking to the songwriters, recording artists, and worship brands that have already proven themselves profitable.
So even with more money to be made in worship songs, this inclination to stick to what works narrows the model for new artists and songs.
"Think about the limited canon of songs. A limited witness to the diversity of God's kingdom. Limited expressions of beauty, because of a 'market-shaped' sound," said Nelson Cowan, director of the Center for Worship and the Arts at Samford University. Worshipers recognize—and leaders try to recreate—the guitar-hook-with-delay Hillsong United perfected in the early '00s in songs like "The Stand" and "Mighty to Save," and the distinct vocal styles of singers like Kari Jobe and Jenn Johnson.
"This self-replicating process is extremely disheartening for me, as a worship leader, a pastor, and a theologian," Cowan said.
Songwriter Krissy Nordhoff, who wrote the 2010 hit song "Your Great Name," told CT last year that it's harder than ever for a song to get in front of anyone in the business unless you're a recognizable figure or have some powerful connections.
The model set by celebrity worship leaders trickles down to the local level, where worship leaders are expected to emulate everything from guitar effects and vocal styles to physical attractiveness and fashion taste.
"There's such a real sense that, 'Well, I could never be a good worship leader because I can't carry the image,'" Powers said.
At the Asbury University revival in February, he saw Gen Z students reject celebrity performers for "nameless" worship leaders. That commitment to obscurity and humility is difficult to maintain when faced with a powerful industry with even greater interest in elevating an artist's creative work, even if that work was created for God's glory and not their own.
As worship songs become assets in the marketplace and the names associated with them draw crowds to arenas, local congregations continue to faithfully worship using songs that speak to their members as tools to corporately sing praise to God.
"Lion and the Lamb" still ministers to congregations like Jonathan Anderson's every week. The song has special meaning for Anderson; it was one of the first songs he learned as a new worship leader years ago. It has become part of his church's regular music rotation.
As he works on his first album, he hopes to record a cover of "Lion and the Lamb." The song has transcended its connection to any particular artist or recording; in a way, it belongs to him and his church.
And yet, with every use in worship, and every stream on Spotify and YouTube, the song continues to generate revenue. It proves itself to be a smart investment. The profound impact of the song on its creators and those who use it for worship is exactly what has made it profitable. Industry and investors are taking notice.
Kelsey Kramer McGinnis covers worship music for CT. She is a musicologist with a PhD from the University of Iowa, specializing in music in Christian communities.
[ This article is also available in español and Português. ]
Have something to add about this? See something we missed? Share your feedback here.
Tags:
More From:
Kelsey Kramer McGinnis
@kkramermcginnis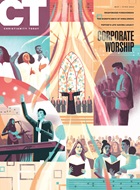 This article is from the May/Jun 2023 issue.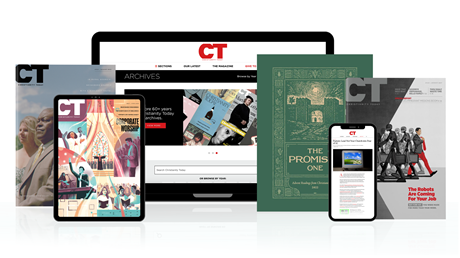 Annual & Monthly subscriptions available.
Print & Digital Issues of CT magazine
Complete access to every article on ChristianityToday.com
Unlimited access to 65+ years of CT's online archives
Member-only special issues
Subscribe
Our Worship Is Turning Praise into Secular Profit
Our Worship Is Turning Praise into Secular Profit