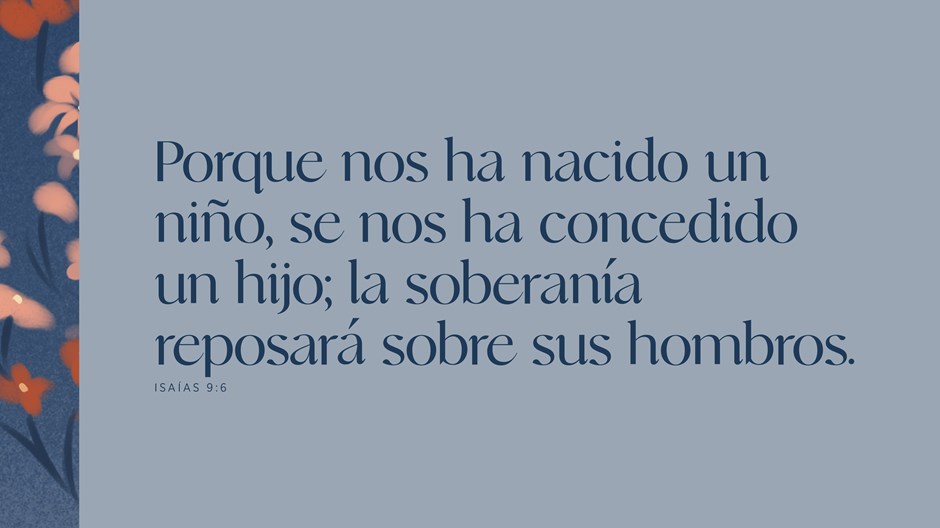 Para descargar nuestro devocional «El Evangelio de Adviento» completo, ingrese en este enlace.
Lea Isaías 9:6-7
En mi experiencia, ver películas de dibujos animados ha sido una parte esencial de ser padre de tres niños pequeños. Un jefe en pañales [Bebé jefazo] es una de esas películas. La película caricaturiza a un niño que es «todo un adulto» y que constantemente da órdenes a su hermano de siete años a espaldas de sus padres.
La ironía de Isaías 9:6-7 es una yuxtaposición similar: un bebé recién nacido que es «todo un adulto». Isaías describe a este prometido como un niño recién nacido, un gobernante y el «Consejero admirable, Dios fuerte, Padre eterno, Príncipe de paz».
El asombroso testimonio de este texto profético es que Jesús es todo esto, y mucho más. Jesús, nacido como un niño humano, era a la vez plenamente humano y plenamente divino: el Dios-hombre, el Rey niño.
Isaías se dirigía a una comunidad judía desanimada, que había andado a tientas en la oscuridad con la esperanza de encontrar un camino para liberarse de su «aflicción, tinieblas y espantosa penumbra» (8:22). En este contexto, Isaías profetiza: «Gobernará sobre el trono de David y sobre su reino, para establecerlo y sostenerlo con justicia y rectitud desde ahora y para siempre» (9:7). Esta referencia al trono de David hace resonar la promesa que Dios le había hecho a David: «Yo pondré en el trono a uno de tus propios descendientes, y afirmaré su reino. … Yo afirmaré su trono real para siempre» (2 Samuel 7:12-13). Dios es un Dios que cumple su pacto. Y nada se interpondrá en el camino de este milagro prometido: «Esto lo llevará a cabo el celo del Señor Todopoderoso» (Isaías 9:7). Dios es celoso para cumplir sus pactos con su pueblo.
Dios también es celoso y apasionado por el Evangelio. Las Buenas Nuevas de que Jesús se hizo carne es que en Cristo ya no hay oscuridad (Isaías 9:2; Juan 1:4-5,14). Dios está obrando, en todo el mundo, en todos los continentes, en todas las naciones, exponiendo las tinieblas mediante el poder de la primera venida de Cristo y su inminente regreso. La entrada de Jesús en el mundo a través de la Encarnación significa un nuevo día, «porque nos ha nacido un niño, se nos ha concedido un hijo» (Isaías 9:6).
Estas son las Buenas Nuevas, el Evangelio, que debemos compartir con el mundo. La luz ha llegado: ¡la luz es Jesús! Ya no tenemos que vivir en las tinieblas, y podemos compartir esta luz con un mundo que necesita oír hablar de nuestro «Dios fuerte», nuestro «Príncipe de paz». Que lo proclamemos con libertad: Jesús, el Niño Rey, está aquí, y desea reinar en nuestros corazones.
Matthew D. Kim es profesor de la cátedra George F. Bennett de Predicación y Teología Práctica en el Seminario Teológico Gordon-Conwell y autor de Preaching to People in Pain.
Traducción por Sofía Castillo.
Edición en español por Livia Giselle Seidel.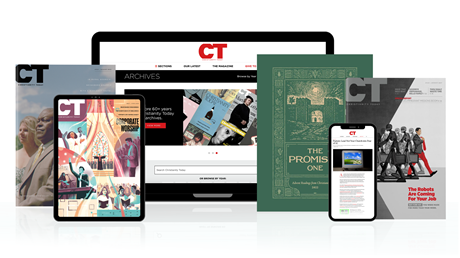 Subscribe to Christianity Today and get access to this article plus 65+ years of archives.
Home delivery of CT magazine
Complete access to articles on ChristianityToday.com
Over 120 years of magazine archives plus full access to all of CT's online archives
Subscribe Now
El Rey niño
El Rey niño