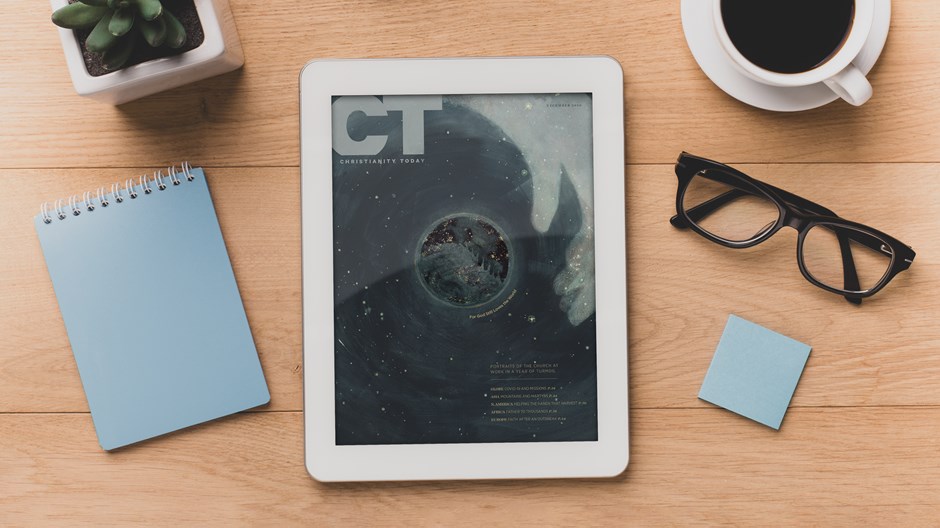 Image: Prostock Studio / Envato
What a cover! Initially, all I saw was darkness pushing against the light. The feathers covering the earth gave some comfort, but it wasn't until I turned to page 5 that I got it. Then I saw the future glorious upgrade on page 3.
Sandra Stelter
Vulcan, Alberta
I grew up in Germany and lived through all the turmoil and rebuilding of Germany in the 1940s and 1950s. I had become a Christian in 1958 and began attending the Free Evangelical church in Hamburg. Our pastor was not afraid to preach about the Holocaust and to speak of confessions for the sins that we Germans had committed. When the author of this news article quotes Dirk Sager saying talk about the Holocaust did not come up in churches after WWII, then his study was not comprehensive enough.
Wolf Seiler
Tucson, AZ
Thank you so much for highlighting Ghanaian Pentecostals' work to respond to this real, complex crisis. I have seen the godly character as well as deep research and loving response of five of the people quoted in your article as we have organized conferences and written together. In two decades living in East Africa, I also worked with Pentecostals to understand and respond biblically to accusations that people had caused misfortune through invisible means. Such witchcraft accusations have led to the murder of thousands of older single women in northwestern Tanzania. Since 2013, we have taught a Christian response to this to over 5,000 in 48 seminars, and the rate of murders has declined each year. The other thing that I have noticed is how much the USA during this pandemic has switched to a similar witchcraft-accusation mentality. As our research in Africa has shown, this is not a biblical or productive response.
Steven D. H. Rasmussen
St. Paul, MN
Born on the farm, I can relate to roosters. I was left to wonder the look that Jesus gave Peter, after hearing Peter's denial of knowing him. Jesus could have responded in different ways, but according to the text, it was after the look that Peter remembered Jesus prophesizing his denial. I wonder how many such looks are in my direction.
Glenn Reist
Kitchener, Ontario
Although there is much to commend in this article, I think the author has missed the thrust of 1 John. In the first chapter, John tells us that he is writing so that believers might experience full joy through fellowship with the God, who is light. That fellowship comes by walking in the light and is entered and maintained by confessing our sins. The rest of the letter points out various ways believers can sin. I'm sure that for some those could become idols, hence the warning at the end of the letter. But the emphasis of the epistle is living in fellowship with God.
Thomas Nite
Ringgold, GA
Thank you for sharing and drawing attention to the crisis that many overseas workers are facing. I direct a counseling ministry for pastors, missionaries, and their families. This very issue has been a significant factor in these global leaders reaching out for help.
John DeKruyter
Richland, MI
I wish this article would have at least touched on the idea that COVID-19 is simply pushing missionaries to return to our roots, to live as temporary sojourners. We were never meant to be the lasting anchor of the church in new places.
Daniel Hoskins
Jacksonville, AR
For those of us who stayed, the decision and questions have us evaluating and re-evaluating. We miss family; we missed our son's wedding. Our dads are old and frail. COVID-19 has truncated our ministry in Nigeria (we teach in an international school). Will borders close again? Are we safer in Africa? The equation keeps changing. Every day is a crossroads. Meanwhile, we just keep trying to serve the Lord and be faithful.
Meredith DeVoe
Jos, Nigeria
Thanks for the article, as well as Ms. Kirchner's (and her co-workers') dedicated service in the face of COVID-19 and other tremendous difficulties.
Rick Meschino
Carol Stream, IL
May the era of attributing wrath and judgment of God to tragic events that happen to others end. The humility this man now possesses is priceless.
Felicity Hernandez-Rika (Facebook)
The first article I turn to is the testimony. This month I rejoiced in Apilang Apum's testimony. It is very similar to many I have heard as I traveled and served with SEND International. Praise God for the power of the gospel.
Frank Severn
South Lyon, MI
Correction: Part of the description of a chart on page 18 of the December issue incorrectly describes the data being presented. The number of people pursuing master of divinity degrees at evangelical seminaries has dropped by about one-third from its high in 2010.
Have something to add about this? See something we missed? Share your feedback here.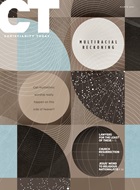 This article is from the March 2021 issue.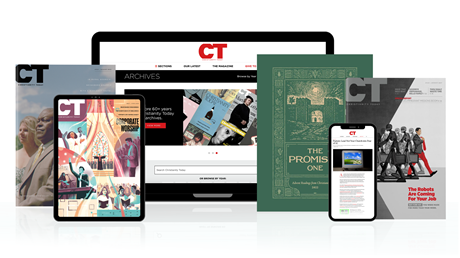 Subscribe to Christianity Today and get access to this article plus 65+ years of archives.
Home delivery of CT magazine
Complete access to articles on ChristianityToday.com
Over 120 years of magazine archives plus full access to all of CT's online archives
Subscribe Now
Reply All
Reply All