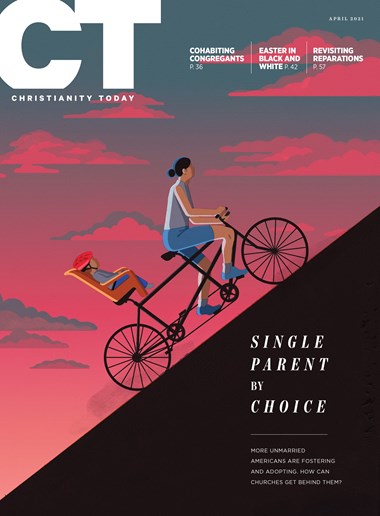 Read CT anywhere you go.
Subscribers have full access to CT's digital archives, including special issues. Download a PDF of this issue, or browse individual articles below.
About This Issue
Singles in America have been fostering and adopting children for decades. This month's cover story documents the overlooked "single parents by choice" in the evangelical world. Churches, long committed almost exclusively to the nuclear family, have broadened their ministry approach to better embrace this group—even as many church leaders wrestle with the implications of Christians feeling called to raise kids outside of marriage.