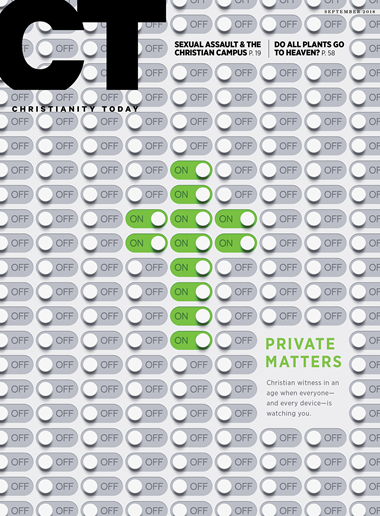 Read CT anywhere you go.
Subscribers have full access to CT's digital archives, including special issues. Download a PDF of this issue, or browse individual articles below.
About This Issue
The cover story for our September 2018 issue examines how much, and for what reasons, Christians should fret over protecting their "privacy." From leaked emails to Facebook data to video surveillance ours is an age of paradoxical anxiety about concealing our personal information while, in many ways, we are more open with it than ever before.