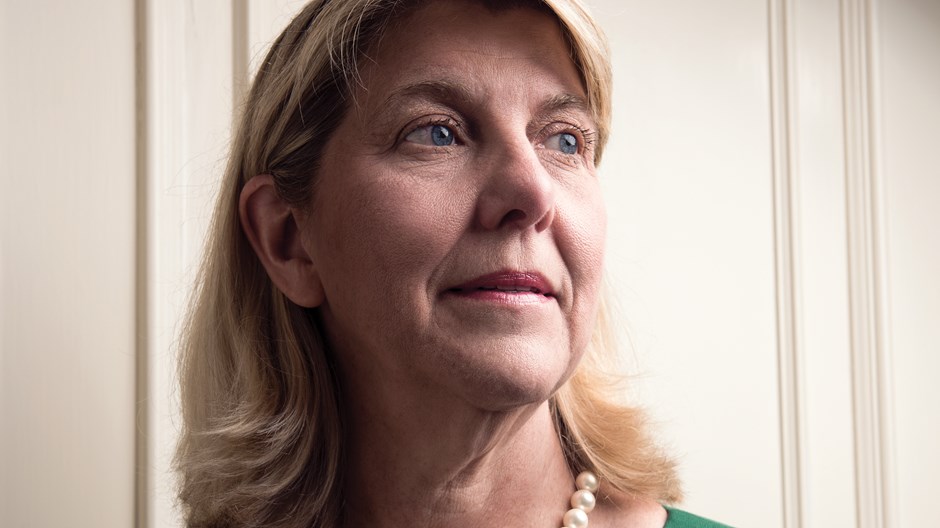 Image: Trevor Paulhus
As new jobs go, Linda Livingstone may have stepped into one of the year's toughest. The newly minted president of Baylor University inherited more than just the world's largest Baptist university and its 16,000-plus students when she took the helm in June.
A few weeks earlier, a former Baylor volleyball player filed what was then the latest in a long string of Title IX lawsuits against the university. She alleged she was gang-raped by members of the football team who, according to the suit, described such acts as "bonding" experiences. A previous lawsuit alleged that 31 football players for the Waco, Texas, university were involved in as many as 52 acts of sexual assault against fellow students.
Last year an independent report prepared by the Pepper Hamilton law firm offered Baylor 105 recommendations concerning the care the university owed its students. That report said Baylor had failed to protect students against its football players, some of whom the university recruited despite known histories of domestic or sexual violence.
Football coach Art Briles, athletic director Ian McCaw, and president Ken Starr left the university in the wake of the Pepper Hamilton report. Groups such as Bears for Leadership Reform, while supportive of the university's newly appointed leaders, continue to argue members of the board played a role in what, to say the least, was a lapse of moral responsibility.
Eleven months after Starr's departure, Baylor announced Linda Livingstone as the school's new president. A former dean of the business schools at George Washington University and Pepperdine University, Livingstone began her career at Baylor. She was also a varsity basketball player during her college years at Oklahoma State University.
Taylor University professor and Baylor alumnus Todd Ream spoke with Livingstone about becoming the first female president in Baylor's 172-year history and about how Christian universities should manage sports and scandals.
What responsibilities define today's university presidency?
The presidency has changed a lot over the last 10 to 15 years. You certainly have responsibility for overseeing the university and the functioning of the university, but I think that often you do that through the leadership team that you put together that is dealing more with day-to-day operations.
A significant portion of the president's time is now spent focusing on external relations, external activities that are important for the university. There is a piece of that related to fundraising. There is a piece of that related to alumni relations. The president obviously works closely with the board for the university.
I think now there are so many issues facing universities that we pay much more attention, even as private universities, to what is happening in state and national legislatures. We probably used to think that was sort of the function of state universities to spend their time doing that. But I think that, as private universities, we now need to pay more attention to and spend more time on legislative relationships.
And then we do a lot of media relations and building contacts in various communities. At Baylor, being connected with the Waco community is important, along with the broader array of communities in Texas. There are now multiple aspects of what you do as a president that are beyond what is happening on your campus, yet they influence deeply what happens on your campus. In the end, you do all that in the context of setting the vision, direction, and strategy for the university.
What factors led you to accept the Baylor University presidency?
My first faculty position out of my PhD program was at Baylor. I was here for 11 years and finished my time as an associate dean in the business school, so it was my first experience with Christian higher education and my first experience with educational administration.
I then went to Pepperdine and on to George Washington University, but what brought me back was that I saw it as a tremendous opportunity to return to a place that I love and to be at a Christian university that aspires to be a preeminent research university, a Tier 1 university, while being unapologetically Christian. There are just not a lot of universities positioned to be able to do that or aspire to do that. I felt like it was just a tremendous opportunity at this particular point in time to be part of that vision for the university—part of continuing what is already an amazing history at a high-quality place but to now advance it and move it forward.
As Baylor's first female president, what unique role do you think you can play in the life and, in time, the history of the university?
I believe I am here because I am the right person for this job at this particular time for Baylor, independent of my gender or some of those qualities. However, I certainly recognize that in the context of a Christian university, a university with a Baptist heritage, that being a woman in this role has significance. I have been so warmly welcomed by everybody on campus, but the female students have been so gracious and so excited to have me here.
It is a representation of something to people that a woman is in this role, so I take that very seriously and understand the influence it can have and the opportunity that it affords me as the president.
How do you understand Baylor's mission as a Christian research university?
If you look at the university's formal mission statement, it talks about educating men and women for worldwide leadership and service but doing so in a way that integrates academic excellence with Christian commitment in a caring community. So what does that mean?
Academic excellence encompasses research excellence and teaching excellence with Christian commitment, though I think it begins with the type of people you have at your institution. The Christian identity of an institution in many ways is embedded in the people of that institution.
Here you have to be very thoughtful and serious about who you hire on your faculty and staff because they live out the Christian mission of the institution every day. In the context of being a preeminent research university, you want to bring faculty to the institution who care deeply about their Christian faith, who want to think seriously about how their faith informs their scholarship and their teaching. But it also means that you are bringing people here who are exceptional scholars.
To be a preeminent research university with a Christian identity, you have to have people doing preeminent research, and they have to be renowned scholars in their field. That means they ask questions differently, think differently about the results of their research and how those results influence the world.
In the light of Baylor's mission, how do you understand the sexual assault crisis facing the university? In what ways do you think the culture at Baylor needs to change?
Anytime you think about issues of sexual violence, sexual assault, the rape culture that is unfortunately so prevalent on college campuses, you recognize that such behavior is counter to anything that we would believe is consistent with our Christian mission. Within the context of our Christian mission, we talk about being a caring community. Clearly, when those kinds of incidents happen on our campus we are not living out the context of our caring community portion of our mission statement. We should show great care, concern, and value for every single individual uniquely created by God. That did not happen in this case.
We have learned a lot from going through all of that over the last 18 to 21 months, and I think Baylor is a very different place now than it was when those incidents were happening. There have been tremendous efforts to move the culture in a variety of ways, and we will continue to put in that effort. The experience students have on our campus is one that certainly focuses on their spiritual development but also shows a different level of concern or support for their physical safety and overall well-being.
We should show great care, concern, and value for every single individual uniquely created by God. That did not happen in this case.
In what ways do you plan to reach out to the women who came forward (and are potentially continuing to come forward) as victims of these crimes?
One of the things—and it was one of the recommendations that came out of the Pepper Hamilton investigation—was to work on restorative remedies with the victims, and so the university has been working on that for many months, long before I got here. So I have certainly indicated to those that work with the victims in this process that, if as part of the restorative process or reconciliation process it would be helpful for me to meet with and engage with any of the survivors of sexual assault, I am willing to do that.
I certainly know interim president [David] Garland did that on several occasions during his time [in office] over the past year, and it is certainly something that I am very willing to do and am available to do if it is an appropriate part of that reconciliation/restorative process.
How do you believe those efforts will impact the character of the university?
Anytime you talk about culture change, it is not something that happens overnight. It is a long process to change culture.
That said, I think the culture is already changing, but then you obviously have to keep working on these things. From what I understand, from what I've heard talking to folks who have been here, there is a much more open culture, talking about these difficult issues—issues around sexual violence.
And much of that has come because the ways we talk about these issues are different now. There is a tremendous level of training and education for faculty, for staff, and for students across the campus, to help them understand these issues, to understand the appropriate way to address these issues, to help students understand the appropriate way to treat each other, and to understand what consent means.
Now people are more aware, and so that has changed the culture, and we just have to keep engaging in those kinds of activities—education and awareness. Our policies and procedures are completely different now on a variety of levels, so not even just the way we do training and development are different but the infrastructure we have in place to support individuals who have been the victims of sexual assault is also different. We just have a completely different system for supporting and working with those individuals, helping them work with their complaints, and bring those complaints to an appropriate resolution.
Do you think the climate in major college athletics is incompatible with Baylor's mission?
I do not see college athletics as inherently incompatible with the university's Christian mission and, in fact, I think that athletics, as well as other things you do on a college campus, provides a tremendous platform for sharing your mission. So if you do it right, it can be a wonderful window to the rest of the world onto your Christian mission, what that means, and how you live that out.
Now, all of that to say that you have to keep athletics in the right perspective and in line with your Christian mission. Obviously, if we do anything in the university that becomes more important than our Christian mission, then it is not consistent with what we should be doing. We don't want anything to become an idol we are worshiping as opposed to worshiping God.
What conversations do you hope will define the Baylor community in the coming years?
I hope that the conversations on this campus are about how, as a Christian university, we can be different from other universities. I hope our faculty here are sitting together at lunch or running into each other's offices down the hall and getting excited about the research they are doing and the impact that such work is going to have. I hope there are conversations around some of the big, difficult issues that are facing the world. And I hope there are conversations on this campus about what our students are learning.
But I also hope there are conversations taking place that are on a more personal level, that people are looking out for each other, that they are checking in on their classmates, their friends down the hall, just to see how they are doing and to make sure that things are going well.
While we need to be looking at these grand issues, we cannot do that and lose sight of the fact that our neighbors might be dealing with something difficult. If we are paying attention to them, we might be able to help them get past those challenges.
So I hope on both of those levels those conversations are taking place on our campus—conversations about the big, important issues that we need to be helping society deal with and the personal conversations that help us build good relationships with those that are around us.
Learn something new from this interview? Did we miss something? Let us know here.
Have something to add about this? See something we missed? Share your feedback here.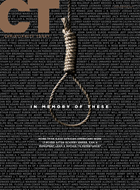 This article is from the September 2017 issue.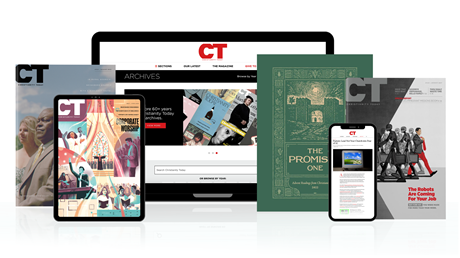 Annual & Monthly subscriptions available.
Print & Digital Issues of CT magazine
Complete access to every article on ChristianityToday.com
Unlimited access to 65+ years of CT's online archives
Member-only special issues
Subscribe
Bringing Back Baylor
Bringing Back Baylor