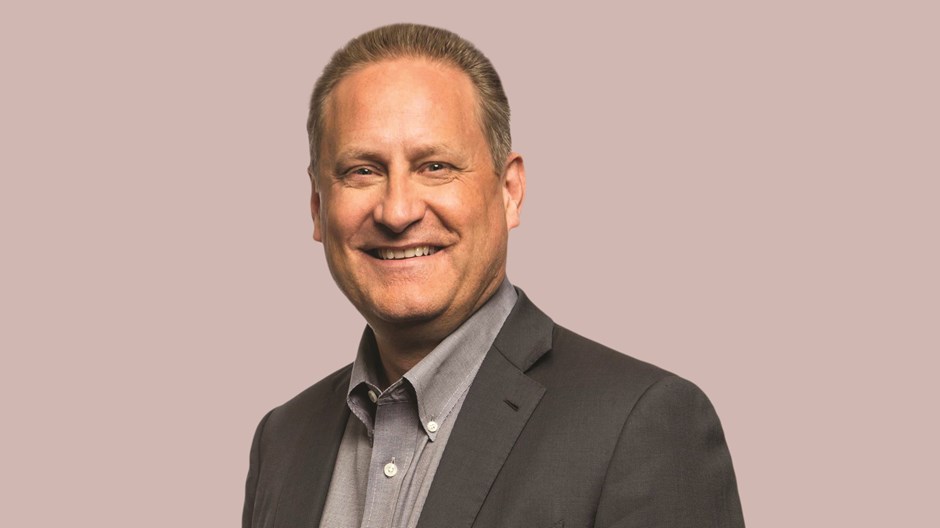 Image: Courtesy of The Museum of the Bible
Arguably the most influential cheerleader for the Bible in America today, Steve Green broke into the retail world assembling picture frames for his father's small Oklahoma City shop in the 1970s. The store eventually grew into Hobby Lobby, the world's largest privately-owned arts and crafts retailer with more than $4.4 billion in annual sales. Green began working there full-time after graduating high school in 1981. He became the company's president in 2004.
"This isn't about my family or me," says Green, the visionary and main driver behind Museum of the Bible (MOTB). "We view ourselves as having the privilege of stewarding this idea on behalf of millions of others. The museum has more than 50,000 donors and hundreds of thousands of supporters."
How did the idea for the museum originally come about?
Our family has been very blessed, and we try to give resources to things that align with our biblical principles that will have lasting value for our world. So when someone brought the idea of a Bible museum to us many years ago, we gathered as a family and decided that this was an idea worth pursuing, given our family's love for the Bible and the impact this great book has had on all of us.
In 2009, we began to acquire a variety of biblical texts and artifacts in order to tell the Bible's story. Our aim was, and still is, to give everyone access to them by placing them on display in a museum or in a traveling exhibit so they could be learned from and enjoyed.
We did a study to determine the best city that would have the greatest potential that would draw guests, and we discovered it was Washington, DC.
Why a museum about the Bible, and why now?
It was surprising to us that a book this influential didn't yet have a major museum focused on it. The Bible has influenced nearly every aspect of our world, from the arts and culture to business and entertainment to health care, education, and government. We hope to create the kind of museum that would share this book we love with as many people as possible.
Since the museum's earliest days as an organization, the mission statement has evolved in ways that suggest a change of course: In place of a 2011-era statement that reads "To bring to life the living word of God, to tell its compelling story of preservation, and to inspire confidence in the absolute authority and reliability of the Bible," the current mission statement invites people of all backgrounds to "engage" with the Bible. What inspired the change toward a broader vision for the museum?
The revision to our mission statement was made about four years ago to better express the ethos of the organization. Ultimately our mission is to help people engage with the Bible, period. We seek to invite all people to engage with the Bible, not to evangelize them. So we subsequently decided to state that mission in its clearest, simplest terms.
What has it been like working on the museum with scholars of diverse opinions and backgrounds? What is the common area of overlap in your different approaches to the Bible?
To safeguard our academic rigor and to stay true to the mission of inviting all people to engage with the Bible, we formed an International Advisory Council comprised of more than 21 archaeologists, professors, theologians, and scholars from across a wide spectrum of academic and theological positions. This group is lending its formidable talents and expertise to ensure MOTB exhibits are of the highest quality. We all share a deep respect for the Bible and a desire to share it from a scholarly and engaging perspective.
What sorts of scholarly conversations and contributions do you hope will come from the MOTB?
We simply want to advance scholarship and raise a new generation of biblical scholars. We engage thinkers across the ideological spectrum. The Scholars Initiative sponsors primary research on rare biblical texts and artifacts, with scholars from 60 participating colleges, universities and seminaries around the globe involved with some 90 research projects. The initiative involves leading experts in the fields of papyri and cuneiform; Aramaic, Greek, Latin, Hebrew, Egyptian, and Ethiopic texts; and Coptic, medieval, Middle-Eastern, early Jewish, and early American artifacts, among others.
The students and scholars involved in these projects represent a variety of faith traditions, but there is no faith "test" in choosing those who participate.
The recent civil complaint concerning smuggled artifacts in the Green Collection was against Hobby Lobby, but media coverage has drawn connections to the MOTB. Did any of the items that passed out of the Green Collection before the civil complaint end up in the MOTB's donated collection, as critics have alleged?
MOTB was not a party to either the investigation or the settlement. None of the artifacts identified in the settlement are part of the museum's collection, nor have they ever been. The museum adheres to the current Association of Art Museum Directors standards on the Acquisition of Archaeological Material and Ancient Art, as well as guidelines set forth by the American Alliance of Museums.
How important is the museum's work developing a Bible curriculum for schools?
MOTB has supported the development of Bible curricula for domestic and international use, as is the practice with many museums. Our aim is to present high-school teachers and students around the world with straightforward and engaging teaching materials and tablet-based coursework about the history, narrative, and impact of the most influential text ever written.
Several customized versions have been developed and are in use, including a domestic private school version, a domestic homeschool version, and an Israeli-Jewish version currently in use by approximately 100,000 children in Israeli public schools.
Because our curricula are about a book, not about religious beliefs, they employ religious neutrality to respect diverse religious views and traditions associated with the Bible.
We are developing a separate Bible curriculum suitable to be taught as an elective course in public schools in the US that will give a scholarly overview of the Bible's history, narrative, and impact.
What's something you wish everyone knew about the Museum of the Bible?
That the museum is a nonsectarian institution, and we hope people from every walk of life will visit it, engage with the Bible on some level, and draw their own conclusions.
What do you hope believers will find?
Something new that they didn't know and a renewed love for this book. I hope the museum will be a place they can feel proud of.
Have something to say about this topic? Let us know here.
Have something to add about this? See something we missed? Share your feedback here.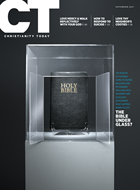 This article is from the November 2017 issue.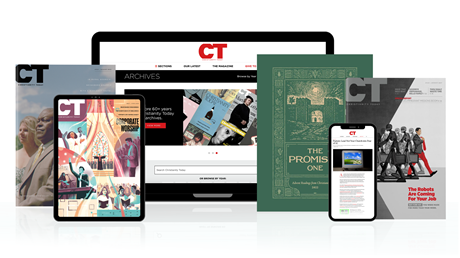 Annual & Monthly subscriptions available.
Print & Digital Issues of CT magazine
Complete access to every article on ChristianityToday.com
Unlimited access to 65+ years of CT's online archives
Member-only special issues
Subscribe
Steve Green Leaves His Mark on Washington
Steve Green Leaves His Mark on Washington