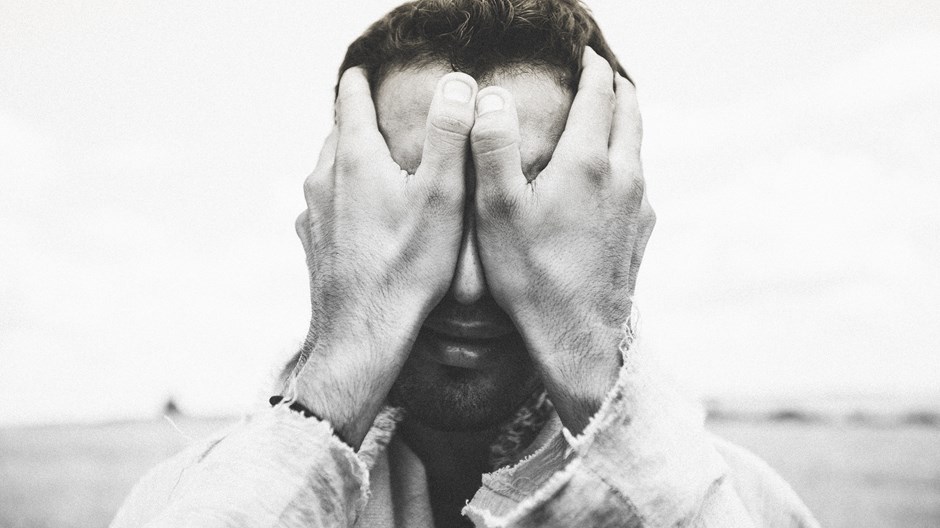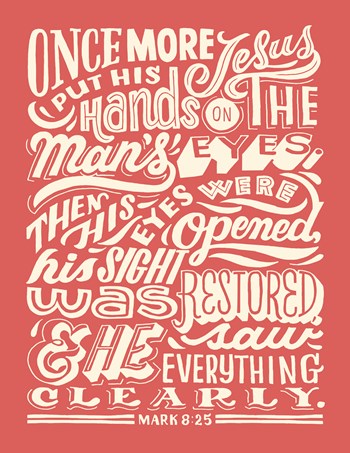 Image: Jill DeHaan
When I began exploring the Christian faith I'd inherited from my parents, I felt as though I'd rediscovered an antique toy in a corner of the attic. How have I never seen this before? I thought, amazed that I'd grown up with this treasure and was only just now experiencing its allure. Bible reading, prayer, and church suddenly seemed compelling. Listening to sermons and going to Sunday school no longer seemed like eavesdropping on boring grown-up conversation but more like talking shop with peers about a hobby. Above all, I was hungry for instruction—for guidance in how to go about deepening and enriching my faith. I wanted to grow, to change: shopworn and misused, these words nonetheless really described me.
It didn't take long to find resources that promised the change I wanted. I read books and attended seminars that promised things like "seven steps to freedom": freedom from lust, anger, worry, and resentment. I followed these steps. I tried to confess all known failures and surrender self-will, hoping that my devotion might catapult me to some higher plane of spiritual existence, like a gamer seeking to conquer lower levels to unlock the higher ones. I memorized Romans 6, flush with excitement that what Paul described there—the condition of being "dead to sin but alive to God in Christ Jesus" (v. 11)—could be experienced. That's what I wanted: to know and feel myself to be as unresponsive to temptation as a corpse is to the prick of a needle.
Predictably, my zeal foundered on the shoals of my adolescent grudges and crushes. After lashing out at my parents, I later wondered, Why wasn't I able to avoid getting so angry? Aren't I filled with the Holy Spirit? Or after entertaining a sexual fantasy, letting my eye linger on someone "like a slug on a rose," in Cyrano de Bergerac's queasy-making formulation, I would pray in shame: God, I thought you said I was supposed to be dead to this sort of thing! Over time, I became disillusioned, feeling like the young believer J. I. Packer once described as having to "repeatedly re-consecrate himself, scraping the inside of his psyche till it was bruised and sore in order to track down still unyielded things by which the blessing was perhaps being blocked." Was this guilt-inducing cycle really what Christians meant by "discipleship"?
A Gospel for Fallible Followers
A few years after this teenage turmoil, I discovered the Gospel of Mark. Not that I hadn't read it before, of course. But only when I took a class at Wheaton College with Scott Hafemann did I first begin to grapple with Mark's distinctively dark spirituality and his portrayal of Jesus' disciples, in the designation of E. S. Malbon, as "fallible followers."
Bible readers are right, I think, to look for agreement between the four Gospels. If the Holy Spirit inspired the authors of Scripture, then we should expect Matthew, Mark, Luke, and John's respective portraits of Jesus to complement and reinforce each other. Yet, by the same token, the Spirit didn't give us one blended story, taking this bit from Matthew and jumbling it together with these bits from Luke. Rather, the Bible as we have it insists that each of the four Gospels—no more, no less—is necessary for our life of faith. This means it's vital to listen for solo melodies as well as harmony. Mark sings his own song, even though he ultimately joins in chorus with Matthew, Luke, and John.
When you separate Mark from the other Gospels, before placing him back in their company, one of the first things that stands out is his bleak view of the disciples. Some commentators reach for words like clueless and stupid to describe them. When Jesus stills the storm, for example, and the disciples cower in fear for their lives, he rounds on them: "Why are you so afraid? Do you still have no faith?" (4:40). It's a stark judgment. Taken literally, Jesus' words imply that the disciples are not yet believers! As if that weren't enough of a sting, Jesus soon thereafter accuses Peter of channeling the Devil's point of view (8:31–33). After Jesus predicts his death and resurrection, Peter chides him, and Jesus fires back, "Get behind me, Satan! You do not have in mind the concerns of God, but merely human concerns" (8:33).
Later, at the Transfiguration, Peter reveals his earthly-mindedness when he offers to build some tents for his luminescent Lord, and Moses and Elijah who are with him, foolishly hoping to freeze-frame this glimpse into Jesus' kingdom (9:5).
And once they've descended from the mountain, Jesus' disciples are almost immediately found arguing with one another about which one of them is greatest (9:34). Their debate comes right on the heels of Jesus' insistence that he will soon lose his life at the hands of his enemies (9:31). Two more different scenes can hardly be imagined, but Mark jams them together in an especially painful juxtaposition.
Maybe the most telling moment in Mark's dark portrait of the disciples comes when they are with Jesus in a boat on the Sea of Galilee (8:14–21). Earlier that day, they had seen him provide an abundance of food for a hungry crowd (8:1–10, repeating a similar miracle from 6:34–44). In other words, they had seen proof positive of Jesus' compassion and care. But, as if that proof had never appeared, they scold one another for failing to remember to stash some bread on board. Overhearing them, Jesus asks, incredulous, "Why are you talking about having no bread? Do you still not see or understand? Are your hearts hardened? Do you have eyes but fail to see, and ears but fail to hear? And don't you remember?" (8:17–18). It's a jarring indictment of the disciples, made worse when you consider its Old Testament context.
Jesus casts his disciples in the same light as the crowds who will eventually clamor for his crucifixion.
In Exodus, the image of a "hardened heart"—a cold indifference and unresponsiveness to God—is used to describe the enemies of God's people. It is Pharaoh whose heart is "hardened" (for example, in 4:21; 7:3; 8:15; 14:8). And in Isaiah, the picture of people with eyes that fail to see and ears that are stopped up—the same picture Jesus applies to his chosen Twelve—is a harsh image of the punishment God will bring on his wayward people for their worship of mute, sightless idols (6:9–10).
Most shocking of all, though, is that Jesus has used this imagery before—to describe the dull-witted masses who throng around him to listen to his parables but who fail to repent and bear fruit after the excitement has died down (Mark 4:11–12). In other words, Jesus casts his disciples in the same light as the crowds who will eventually clamor for his crucifixion. It is not just Israel as a whole who has hardened hearts and blinded eyes: it is Jesus' inner circle, his closest confidantes, his chosen few.
In Mark's view, the disciples aren't heroes. Jesus clearly didn't pick his disciples because of their superior understanding or their "sensitivity to the Spirit," as we sometimes called it in my church growing up. If anything, Mark goes out of his way to portray the disciples as clumsy, self-absorbed, and insensitive to the Spirit. They can't see Jesus for who he really is. They may have eyes, but they're no better than sightless glass. Their hearts are as lively as cold stone.
Odd as it may sound, as a frustrated young Christian, disappointed with my efforts at spiritual self-improvement, I found comfort in Mark's dark view of the disciples. Looking back on my quest for the right formula for holy living, I remember being unsure what to make of Bible verses that promised, "No one who is born of God will continue to sin" (1 John 3:9), and, "[T]hough you used to be slaves to sin, you have come to obey from your heart" (Rom. 6:17). I had no trouble, though, identifying with Mark's disciples: sometimes eager, often failing, occasionally getting things right and demonstrating faithfulness, but more regularly getting things wrong and showing infidelity. The disciples in Mark's gospel are not so much paragons of sainthood as they are examples of the full range of human fallibility. Mark shuts the door on the naïve notion that Jesus came simply—in the words of theologian Robert Farrar Capon—to teach the teachable or improve the improvable. And that meant I could stop trying to drum up teachability or improvability on my own.
Healing for the Spiritually Blind
Jesus didn't come to improve the improvable, he came to do something better: to heal the sick and to raise the dead. That's where Mark's portrayal of Jesus' disciples ends—with a ray of light shining into the disciples' darkness from the outside.
Immediately following Jesus' blunt question, "Are your hearts hardened?" (Mark 8:17) comes a glimmer of hope. Having just finished castigating his disciples, Jesus meets a blind man (8:22). He gently leads the man away from the crowds, spits on his eyes, and touches him. "Do you see anything?" he asks. "I see people," the man answers. "They look like trees walking around" (8:23–24). The man is healed, but not yet fully. So Jesus touches his eyes one more time, and Mark tells us that the man's "eyes were opened, his sight was restored, and he saw everything clearly" (8:25).
The disciples in Mark's gospel are not so much paragons of sainthood as they are examples of the full range of human fallibility.
It was a profound moment in my Gospel of Mark class when Dr. Hafemann said that this was a parable of what Jesus planned to do with his disciples' spiritual blindness. You can see this by noticing where Mark places this story. Immediately following the account of the blind man's healing comes the story of Peter's confession of Jesus as the Christ. "Who do you say that I am?" Jesus asks pointedly, and Peter gives the right answer: "You are the Messiah" (8:29). But it is an answer that apparently lacks full understanding because Jesus responds by urging Peter to keep it secret (8:30). Like the blind man who sees the blurry shapes of walking trees, Peter can see—but he can't yet fully see.
Not content to leave Peter there, however, Jesus goes on to say that "the Son of Man must suffer many things and be rejected by the elders, the chief priests and the teachers of the law, and that he must be killed and after three days rise again" (8:31). In the face of Peter's misunderstanding, Jesus proclaims his true identity: "Yes, Peter," he seems to say, "you're part of the way there. I am indeed the Messiah. But you can't see me fully and truly until you see me as the suffering, crucified Messiah." By placing this cruciform message alongside Jesus healing the blind man, Mark intended to show his readers that Jesus would take his disciples by the hand, anoint the eyes of their hearts, and heal their spiritual sight—by dying for them (10:45).
Peter and the other disciples, with their misinterpretations of who Jesus really was, are like the partially healed blind man looking at blurry images and unable to see anything clearly. But Jesus would touch them again, and his death would restore their eyesight fully and finally. And with that, as the New Testament scholar Todd Brewer has put it, the Gospel of Mark "reframes discipleship not on the conditional basis of one's personal faithfulness to Jesus' commands but upon Jesus' own unconditional promise." What matters, in the end, is Jesus is determined to heal.
It's no surprise that Mark's gospel ends with a promise of sight. When three women show up on Easter morning to find Jesus' tomb empty, a young man wearing a white robe says to them, "See the place where they laid him" (16:6, emphasis added). Furthermore, he gives them a guarantee: "[Jesus] is going ahead of you into Galilee" (16:7). At the very end of the Gospel, the real nature of discipleship comes into clear focus for the first time. It doesn't have to do with what Jesus' followers will achieve for him but everything to do with what he has done and will do for them.
Following Jesus isn't ultimately a matter of figuring out the right steps and straining my spiritual muscles until I can keep up with his demands. Nor is it about drumming up some extra spiritual powers to try to inoculate myself against hard-heartedness. Rather, discipleship means trusting in the one who can open blind eyes and soften hard hearts. It means trusting the one who went to the cross to do exactly that—the one who goes ahead of us still.
Wesley Hill is assistant professor of biblical studies at Trinity School for Ministry in Ambridge, Pennsylvania. His most recent book is Spiritual Friendship: Finding Love in the Church as a Celibate Gay Christian (Brazos).
Have something to add about this? See something we missed? Share your feedback here.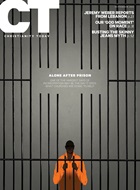 This article is from the September 2016 issue.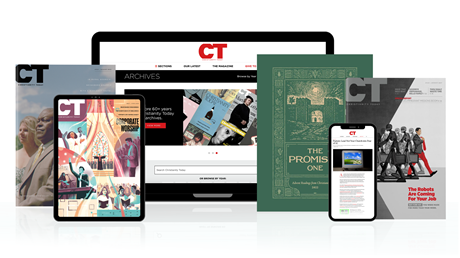 Annual & Monthly subscriptions available.
Print & Digital Issues of CT magazine
Complete access to every article on ChristianityToday.com
Unlimited access to 65+ years of CT's online archives
Member-only special issues
Subscribe
I Once Was Blind But Now... I'm Still Blind
I Once Was Blind But Now... I'm Still Blind