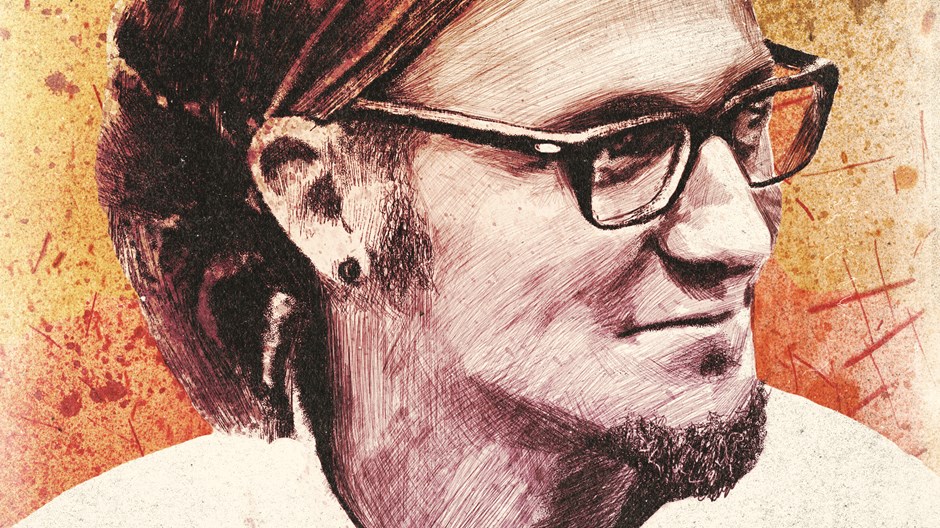 Image: Illustration by Peter Strain
A few weeks ago, my neighbor drove his car into my daughter's bedroom. A refugee from Southeast Asia, he had gotten the pedals confused. He spoke no English and appeared distraught after the accident. I tried to comfort him as best as I could while inspecting the cracks in our apartment walls. My manager came by and told me we were lucky—most times, the cars crash all the way through, but our apartment had suffered no real structural damage. I tried to feel grateful, but it was difficult. Cars careening into homes was just one of the realities that I could not have anticipated before living and working with refugee communities in the United States.
But even if somebody had told me all that I would experience as I set off to follow Jesus—that cars would crash into my daughter's bedroom in our apartment, for example—I'm not sure I would have paid attention anyway. That is the beauty, as well as the great flaw, of setting out to do big and great things for God. It is time, and time alone, that reveals whether or not the conversion ever turned into something real.
'Radical' Explosion
The past decade has seen an explosion of all things "radical" as it relates to following Christ—often tied to social justice, inequality, wealth, and, more often than not, Shane Claiborne. In 2006, the Eastern University graduate authored The Irresistible Revolution: Living as an Ordinary Radical. It sparked a small, passionate group of "mostly 20-somethings who long for community, intimacy with Jesus, and to love those on the margins of society," as this magazine described the movement in 2005. In introducing modern readers to the desert mothers and fathers, Francis of Assisi, Dorothy Day, and Mother Teresa, Claiborne struck a nerve. The book has sold 300,000 copies and this year is being published in a 10th anniversary edition.
Some in the larger evangelical community have challenged Claiborne's brand of Christianity. More recent conversations (including in CT) have elevated the pursuit of "ordinary" discipleship, with writers such as Anthony Bradley going so far as to label the radical movement "the new legalism." Fears of a social gospel devoid of biblical truth, compounded with the overall youthfulness of the movement, have led some to wonder if the New Monasticism—marked by 12 practices of discipleship determined by Claiborne as well as Jonathan and Leah Wilson-Hartgrove, among others—is valid or sustainable.
Stories abound of young folks reading Claiborne's book and upending their lives. Fraught with strong emotions and dramatic decisions, they read uncannily like conversion stories. A friend of mine calls this subset of individuals "Claiborne-agains." The stories of those driven to change veer wildly all over the map. There are countless long-term disciples, missionaries, lawyers, artists, and community activists. But there are also more than a few people who have burned out in spectacular ways, succumbed to disillusionment or bitterness, or simply faded into a life lived for oneself.
Meanwhile, the broader church hasn't always known what to make of this iteration of people committed to simplicity and service to Christ and others. Those outside the movement are tempted to either vilify or idolize these young and idealistic souls, who are eager to both experience and prove that another world is possible, that the kingdom of God is for the here and now.
I should know, because I am one of those people.
Disillusioned Dreamers
My Claiborne-again story starts in 2008, when my husband and I watched the documentary series produced by the Simple Way, the intentional Christian community in Philadelphia co-founded by Claiborne. The documentary gave us a crash course on material inequality, with an emphasis on kingdom theology and the practical steps we could take to tackle injustice.
We were young and poor, in love with each other and with a Jesus who had good news for both us and our suffering friends.
We had been married only a few short months. After the movie, we sat still and silent, shaken to our cores. There were statistics and facts I had heard my entire life, but for the first time, I got it: Jesus did not want me to profit from the exploitation of others; Jesus was grieved by injustices in our world; and Jesus wanted us to be involved in pursuing liberty—both economic and spiritual—this side of heaven.
Late into the night, my husband and I conspired. We cried. Our eyes started to shine as we dreamed of a future modeled not on upward mobility and the American Dream but on radical discipleship.
In the span of a few months, we drastically altered our lives. At the time we were the caretakers of a large church in Portland's suburbs, living in an adorably dilapidated farmhouse rent-free. I commuted several times a week to the inner city to work with refugees in low-income housing. We immediately decided that we should live there too. Both of us were Bible college graduates, stuffed to the brim with doctrine and theologies and ready to be missionaries. We started to think about what practical vocations we might pursue in order to help our communities. We both ended up in graduate school (teaching English as a Second Language for me, counseling for my husband), changing the trajectory of our careers.
We vowed to end our dependence on sweatshops, to shop only at thrift stores. We assessed our food choices and tried to eat seasonally and locally. We began to study nonviolence and peacemaking. We were young and poor, in love with each other and with a Jesus who had good news for both us and our suffering friends in the world.
The Scriptures include stories of this type of conversion, of the power of both reflection and activism. In the Book of Nehemiah, the Israelites had been crushed by years of war and displacement. The returned exiles had sunk into inertia, leaving Jerusalem in ruins and actively oppressing the poor in their midst. When Nehemiah returned on mission and ordered Ezra to read aloud from the book of Moses, everyone was astonished. As they heard the words of God, they started to weep. The seeds of God's promise that had lain dormant for so long were awakened. They wept, it seems, because they had forgotten all the stories; they had forgotten the kind of God they served. And after they wept, they celebrated and consecrated their lives from that day forward. Then they got down to the hard work of rebuilding the city.
At first, the changes my husband and I made did not seem like a sacrifice. Buoyed by optimism (and flush with self-righteousness, I now see), we tried to convert everyone around us to pursue downward mobility and relationships with people on the margins. We opted out of what we considered to be an individualized and materialistic life and faith. We had no 401(k)s but ate goat liver with our East African neighbors. We were exhausted yet happy teaching ESL classes and running homework clubs, risking bodily harm as we helped refugees learn to drive. We also started to slowly realize the reality of another America, one where grinding poverty leads to all sorts of evils and brokenness. We were sobered by our ignorance and by how different our lives were.
And we inadvertently alienated friends and family and fellow Christians with our insistence that everyone should be like us. We were learning so much, our own faith being deepened and stretched; we experienced Christ at the margins. All along, we expected others to come and join us, to move in, to be blessed and turned upside-down just like we were.
But no one else moved in. Perhaps they did not feel radical enough, or perhaps their lives were already on an intractable path of upward mobility. Whatever the case, we found ourselves growing bitter at the ways we felt Christian institutions and teachings were failing to address the needs of our city. We started to lose hope in the church.
For myself and many others in the New Monastic movement, including Shane Claiborne, we have found that compulsion out of guilt doesn't last.
In other words, my husband and I embodied a few hallmarks of most movements led by the young. As Jonathan Wilson-Hartgrove says, young and zealous Christians offer the gifts of "clarity and simplicity" to the church. But they are also prone to self-righteousness and a certain rigidity.
In The Irresistible Revolution, Claiborne writes of his own conversion, of being "born again—again." As he was preparing to publish the book, his editors told him that "guilt doesn't sell." But Claiborne's strongest suit, actually, is refusing to guilt people into changing their lives, and instead telling stories of real people and situations to cultivate empathy. "Guilt," he says, "can be a great indicator, but it is a terrible motivator."
But the truth is, many who read Claiborne and his contemporaries do feel guilty. And in response, they either feel paralyzed and do nothing, or try to atone for their sins by doing everything.
Perhaps this is what the church at large struggles with, the pervading sense of both legalism and shame that can haunt "radical" conversion stories. Just as 1 Corinthians warns us about those who sell all that they have but do not love, Claiborne describes what too often happens to social justice types: they simply trade one form of moralism ("I would never drink alcohol") for another ("I would never wear Nikes").
For myself and many others in the New Monastic movement—including Claiborne—we have found that compulsion out of guilt doesn't last. Love, cultivated by long-term relational engagement, is the great motivator.
Being Renewed Daily
My husband and I were soon overwhelmed by our new neighborhood: the poverty, the prejudice our friends experienced, the lack of resources. Soon we felt the seeds of discontent and disillusionment sinking into our souls. We needed something more than dreams to sustain us. We needed, as Franciscan writer Richard Rohr says, to stop protesting so much and start practicing something better. And we needed others to help us.
Conversion, as any seasoned Christian will tell you, is ongoing. For centuries, Christians have returned to the teachings of the Benedictine monks for wisdom in how to sustain zeal while staying connected to the larger church. And this requires, among other things, personal and corporate prayer and reading the Scriptures in community.
So for three years my husband and I served with a mission organization that lives and works among the poor, learning about the deeply unsexy rhythms of sustainability. We learned about service and simplicity, but also about prayer, chastity, humility, and celebrating anything we could—baptisms, birthdays, block parties. We learned from others who have been living in similar ways for decades, and they learned from those who have been doing it for much longer.
Now, nearly eight years after we were Claiborne-again, we find we are still being made new. Back in Portland, we are learning to incorporate all we have learned: the rhythms, the failures, the joys, and the sorrows. And while we intentionally moved into a diverse apartment complex on the outer edge of the city, our life revolves less around countercultural decisions than it does ordinary prayer, fasting, reading the Scriptures, and living in community with fellow believers and our neighbors. We seek wisdom from the local church, from ancient writers, and sometimes from Claiborne himself.
Besides understanding the unique blend of joy, excitement, and angst I experience, Claiborne encourages me, and other not-so-young radicals, to build up the church from within. As he said to me recently: "We have created continual schisms in evangelicalism—we have over 35,000 denominations. Part of the Protestant mistake has been continually jumping ship and thinking we are going to do this better than anyone else ever has." Instead, like the Israelites in Nehemiah, Claiborne hopes to see people fulfill Jesus' call to unity.
Embracing spiritual disciplines and discipleship is also a key component, with intentional practices like praying through Common Prayer: A Liturgy for Ordinary Radicals daily and receiving education from folks further on in the journey proving vital for healthy, visible manifestations of belief. And perhaps this approach is the antidote to the false dichotomy of radical/ordinary Christianity. For the New Monastic movement to grow beyond a trend into a sustainable witness, Claiborne and others hope to see a renewed commitment to the church.
Jonathan Wilson-Hartgrove cautions that people like me who so badly want to be radical "might fail to see that this has been a repentance movement—that we were called into the abandoned places of our society not to prove something about ourselves or our faith, but rather to be humbled." In Nehemiah, the proof that the people actually heard and received the Word of the Lord was their lament, celebration, and repentance. My husband and I, and countless others, have been called to lament as we start to realize how we have forgotten the words of Jesus, how we have pursued personal piety and safety.
It's easy to look at the "sacrifices" from the outside—the cockroaches and bedbugs, the cracks in your daughter's bedroom wall—and dismiss people like us as martyrs or saints or self-righteous fools. But it has been the more ordinary pains of struggling with pride and loneliness and greed that have cut me to the core. More than that, however, are blessings that overwhelm us: the plates of Afghan food dropped off by neighbors, the cookies slipped to my daughter, the countless cups of tea drunk in companionable silence.
My conversion story is here, for now: My family and I have found a way to celebrate in our new neighborhood and our surprising relationships there. And as we orient our lives towards community, service, and simplicity, we have found the freedom of daily repentance, over and over again, as we seek to be reconciled to both God and our neighbors. And we are being born again, day after day. I hope it never stops.
D. L. Mayfield has written for McSweeney's, Image, and The Other Journal, among other publications. Her book Assimilate or Go Home: Notes from a Failed Missionary on Rediscovering Faith is out from HarperOne in August 2016.
Have something to add about this? See something we missed? Share your feedback here.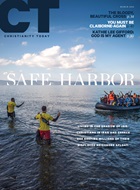 This article is from the March 2016 issue.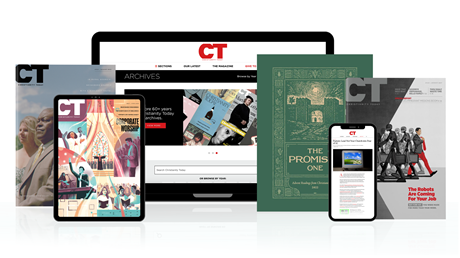 Annual & Monthly subscriptions available.
Print & Digital Issues of CT magazine
Complete access to every article on ChristianityToday.com
Unlimited access to 65+ years of CT's online archives
Member-only special issues
Subscribe
What It's Like to Be Shane Claiborne-Again
What It's Like to Be Shane Claiborne-Again