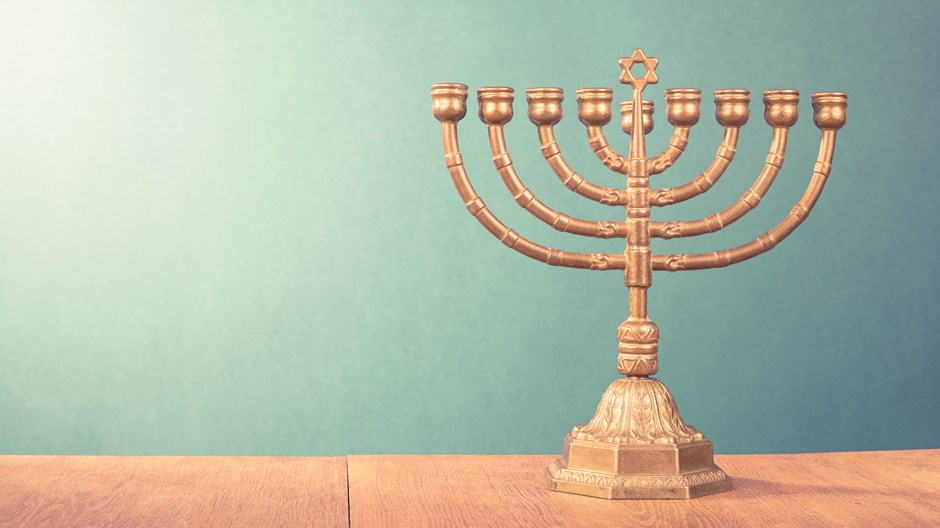 Image: BrAt82 / Shutterstock
Five decades ago, the Roman Catholic Church famously acknowledged the unique relationship between Jews and Christians. In the wake of World War II, the Vatican officially rejected anti-Semitism and affirmed the covenant between God and the Jewish people.
Now, the Vatican and a group of Jewish leaders have extended the olive branch even further through an exchange of letters on the 50th anniversary of that Nostra Aetate ("in our time") detente.
In December, more than 50 Orthodox rabbis stated that "Christianity is neither an accident nor an error, but the willed divine outcome and gift to the nations."
In separating Jews and Christians, the rabbis wrote, God was not separating enemies but creating partners—ones with significant differences in belief. "Both Jews and Christians have a common covenantal mission to perfect the world under the sovereignty of the Almighty, so that all humanity will call on his name and abominations will be removed from the earth."
A week later, the Vatican's Commission for Religious Relations with the Jews announced that Catholics should not evangelize Jews—at least in an organized way.
Entitled "The Gifts and the Calling of God Are Irrevocable" (a nod to Romans 11:29), it explained that the church is "obliged to view evangelization to Jews, who believe in the one God, in a different manner from that to people of other religions and world views." Practically speaking, that means "the Catholic Church neither conducts nor supports any specific institutional mission work directed towards Jews."
These conciliatory statements mark a path that Jews and Christians have been on since the Holocaust, said Marv Wilson, biblical studies professor at Gordon College and author of several textbooks on Judaism.
"There's a growing humility, a modesty in Christian theological expression," he said. For Jews, the words mission and conversion are historically connected with events like the Inquisition, carried out by Catholic monarchs, and the silence of many churches during the Holocaust.
But today, said Wilson, Jewish leaders have seen "deep introspection and self-correction" from the church. In addition, they see Christians as allies against both anti-Semitism in Europe and cultural assimilation in America.
"The statement is a very real indication that the Orthodox rabbinate is grappling with how to understand Christianity in an era when Christianity is reaching out to Judaism and has repented of its sins against us," said Yehiel Poupko, an Orthodox rabbi and scholar at the Jewish Federation of Metropolitan Chicago.
Neither statement wipes out the significant theological differences between Christians and Jews. The rabbinical statement focuses on moral rather than theological solidarity. The Vatican statement asserts: "from the Christian confession that there can be only one path to salvation, however, it does not in any way follow that the Jews are excluded from God's salvation because they do not believe in Jesus Christ as the Messiah of Israel and the Son of God."
That apparent contradiction, the Vatican says, "remains an unfathomable divine mystery."
Should evangelicals leap in with an equivalent offer to abstain from evangelism to Jews? Not exactly, said Joel Hunter, senior pastor of Northland Church in Florida and a convener of the Evangelical–Jewish National Conversation.
"While Roman Catholics can, and historically do, consign matters to divine mystery, evangelicals are less prone to let them rest there," said Hunter. Verses such as Romans 1:16 and Acts 1:8 are difficult for evangelicals to avoid as the impetus for worldwide evangelism, he said.
Jim Melnick, international coordinator of the Lausanne Consultation on Jewish Evangelism, was more forceful.
"While we applaud the Vatican's efforts to combat anti-Semitism and to show love and honor to the Jewish people, we strongly reject how it has turned the scripture of Romans 11 on its head in order to end up with the exact opposite meaning of what the apostle Paul intended," he said.
According to Jason Poling, a co-convener of the national evangelical–Jewish dialogue, Paul was speaking in the context of a larger message about Jews refusing to recognize Jesus as Messiah. "Paul certainly thinks they ought to do so, and he demonstrates throughout his apostolic ministry an interest in Jews and Gentiles alike worshiping Jesus as Messiah and Lord."
But the theological divide shouldn't stop the Jewish-Christian conversation, said Poling. "Jewish-Christian relations can only be enriched by the participation of colleagues like these Orthodox rabbis who recognize theological pluralism as a phenomenon without embracing it as doctrine."
Have something to add about this? See something we missed? Share your feedback here.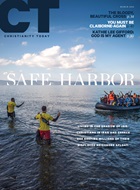 This article is from the March 2016 issue.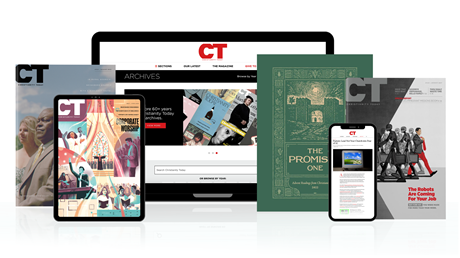 Annual & Monthly subscriptions available.
Print & Digital Issues of CT magazine
Complete access to every article on ChristianityToday.com
Unlimited access to 65+ years of CT's online archives
Member-only special issues
Subscribe
Have Christians and Jews Extended the Olive Branch Too Far?
Have Christians and Jews Extended the Olive Branch Too Far?