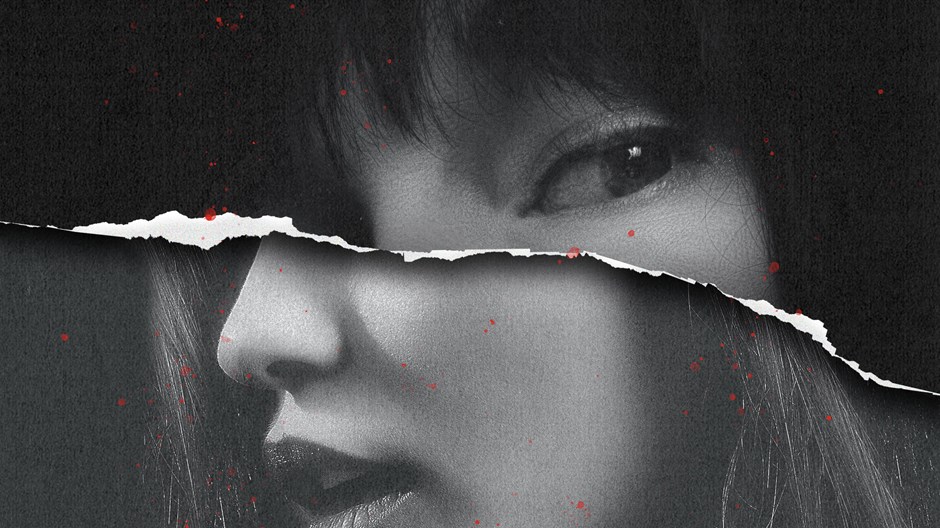 Image: Illustration by Mallory Rentsch / Source Images: Alexander Krivitskiy / Unsplash
I don't usually get mad at news stories. Not anymore. After 20 years of working at CT, I'm used to reading about human sin. Part of my job used to include sifting through every religion news tidbit and highlighting the top stories for our online readers. The daily drumbeat of ministry leaders resigning or being fired for moral failure was so common that I rarely noted it. But it was demoralizing. During one period, I kept hoping for a break in the streak. After one unbroken month of moral failure stories, I sought out spiritual help. My crisis passed.
So I was surprised to find myself grieving this month amid another series of reports. Grieving, and mad.
There was Patrick Sookhdeo, one of the most prominent advocates for persecuted Christians, especially in Muslim-majority countries. A British court found him guilty of sexually touching a female employee and intimidating witnesses.
Around the same time, human rights activist Chai Ling was accusing apologist Yuan Zhiming of raping her in 1990, before they both became prominent Christians. (See "Matthew 18, 25 Years Later.")
And these weren't the only two such cases we investigated this month. But the Sookhdeo and Yuan cases illustrated the defensive response we tend to get from organizations when their leaders' sins are made public.
Barnabas Aid International insisted that its own internal inquiry into the allegations against Sookhdeo found no wrongdoing. After the court conviction, ministry officials repeatedly directed CT to an online article that implied the victim sought to bring down the ministry. The article's author later compared the victim to Potiphar's wife and said Sookhdeo wouldn't have risked his career for breasts that were "nothing worth looking at." The ministry told CT it accepted Sookhdeo's resignation as a trustee but that he could have stayed on if he'd wanted to. He remains the international director of Barnabas Aid.
Similarly, Yuan's China Soul for Christ Foundation insisted that only it had the right and ability to determine the truth of accusations brought against its founder and president. "Pastor Yuan resigned from his pastoral duties and ministries, but not his title and position, in order to rest in our Lord and renew himself during this trial," the ministry told CT. "The resignation is not a punishment in any way."
In our news stories, we have attempted to represent all sides accurately and fairly. But, in general, when such cases emerge, I find claims of innocence increasingly difficult to believe. My experience tells me that organizational leaders dramatically underestimate their capacity to self-deceive and turn a blind eye.
Yes, I've known hurt people who make false accusations. Some people really are trying to profit from other Christians' sins. I'm wary of our surveillance culture and of our social-media culture of outrage and self-righteous watchdoggery.
Even still (and I hate to use a line from airport-security theater): If you see something, say something. I have no doubt that you are already attuned to the dangers of false accusations. You're almost certainly less attuned to your efforts not to acknowledge wrongdoing by your friends, colleagues, and ministry leaders.
Ask religion journalists which they've encountered more: false witnesses and discord-sowers, or people with firsthand knowledge of wrongdoing who stay silent.
Ask William Lobdell. He was the religion reporter for the Los Angeles Times. He's not there anymore. He's not a Christian anymore either. Years of reporting on sexual abuse by Catholic priests and spiritual chicanery by TBN hit him hard. But what did him in were bishops' cover-ups and evangelical pastors refusing to comment on TBN.
There are many others like Lobdell—people whose faith has been rocked less by leaders' sin than by churches and ministries enabling that sin. "That pastor did something wrong" is sad. "Those people knew and did nothing" can be devastating.
This is not a call for paranoia or to assume that everyone is up to no good. It's not a call for witch-hunting. It's a call for self-examination—and a plea. If you know something, tell someone. If you're hoping that something will resolve itself, you need more fear that it will blow up terribly. If you are praying that God will bring something to light, listen to his call to "take no part in the unfruitful works of darkness, but instead expose them" (Eph. 5:11, ESV). When we say something, we help to ensure that dark deeds done in secret can no longer wreak havoc in the lives of the innocent.
Ted Olsen is managing editor for news and online journalism for Christianity Today .
Have something to add about this? See something we missed? Share your feedback here.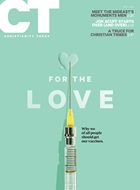 This article is from the May 2015 issue.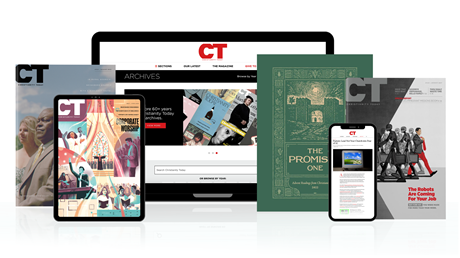 Annual & Monthly subscriptions available.
Print & Digital Issues of CT magazine
Complete access to every article on ChristianityToday.com
Unlimited access to 65+ years of CT's online archives
Member-only special issues
Subscribe
If You See Something, Say Something
If You See Something, Say Something