true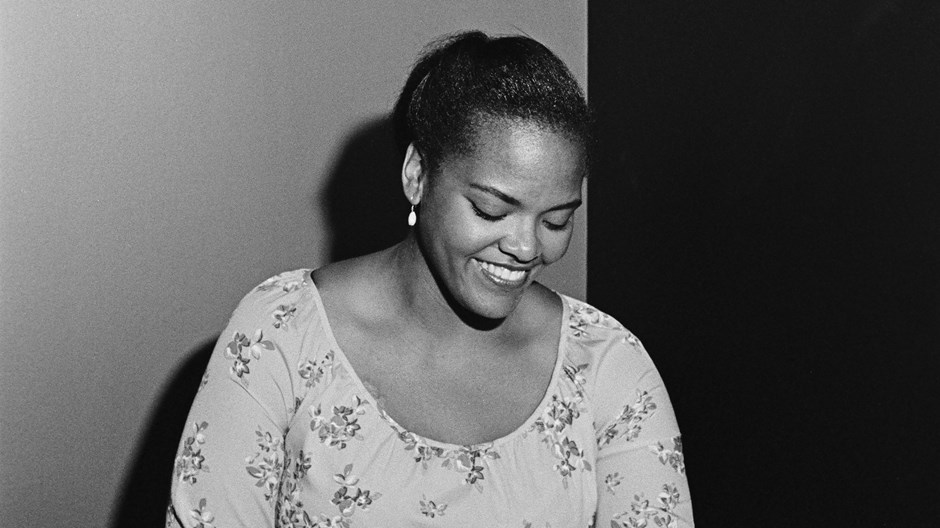 Image: Jay Fitzgerald / Courtesy of Deeper Well
Studying the cultural history of contemporary worship music means I listen to a lot of albums. Arriving at the dissertation stage of my doctoral studies has required listening to 40 years' worth of music from one of the most significant movements in modern church life—the good, the bad, and the downright ugly. It's a lot of music. And trust me, there's a lot of ugly.
But because I also serve as a worship director at a local church, listening to contemporary worship music is not just a scholarly exercise—it is also serious pastoral business. My people need solid spiritual food from their church music. They need songs that will sculpt their theological imagination and give voice to their praises, prayers, and confessions. The good news is that both as a researcher and as a worship leader, I have found many artists worth hearing.
Imagine if Al Green and Adele got together to sing about Jesus.
To find these artists, I had to go beyond the Top 25 song list from the ubiquitous Christian Copyright Licensing International (CCLI). Today hundreds of talented songwriters are crafting excellent music that will never land on the CCLI charts. Their craft is just as good as that of the heavyweights, and their songs are more musically and theologically diverse. Consider three that represent the breadth and range you'll find beyond the charts: Liz Vice, Miranda Dodson, and Cardiphonia.
Vice's There's a Light is a breath of fresh gospel air. If Grammy-winning artist Israel Houghton fuses gospel with Michael Jackson pop and worship arena rock, then Vice lands on the other side of the gospel coin. She fuses 1970s funk and soul with indie rock layerings, and tops it off with a smoky—even gritty at times—vocal performance. Imagine if Al Green and Adele got together to sing about Jesus. Some of that smoke and grit is baked into the album, which throws out the clean compression techniques of digital recording for analog tape. The result is warm, slightly distorted vocal tracks over the bass-heavy signature sound of 1960s and '70s R&B.
What if you don't have a vocalist with gospel chops, doo-wop backup singers, or a killer bassist in your congregation? Don't fret. The album features several tracks with simple progressions and easy-to-learn melodies, like "Entrance," "Truly Today," and "All Must Be Well." You can thank the album's songwriter for that: Josh White, the pastor of Door of Hope Church in Portland, Oregon.
White is the former frontman for Telecast, whose sound was about as pure an example of Coldplay pop rock as possible. On this album, though, White shows a rougher side. The talent supporting Vice include most of the members of Deeper Well, a "gospel collective" based in Portland that includes Wesley Randolph Eader, La Liberte, and Holly Ann Winchell. The whole cast of Deeper Well has produced quality, unconventional worship albums and are dedicated to releasing their work for free for the church at Deeper-Well.com. Their industry subversion is your gain.
Trinitarian Tunes
Miranda Dodson, the worship leader at City Life Church in Austin, Texas, is an alt-country singer-songwriter whose music has been featured on NPR's Morning Edition. Recently Dodson paused her solo act to record a five-song indie-rock worship EP, Ascend, with City Life musicians and the church's pastor (and her brother-in-law), Jonathan Dodson. Ascend features singable ballads about the Incarnation ("We Are Waiting"), the Resurrection ("King Rise"), and the return of Jesus ("Victorious").
The EP rounds out with a beautiful take on the Apostles' Creed and an Augustinian, Trinitarian tune, "Divine Love." Trinitarian songs are one of the most pressing needs in modern worship music, worship historian Lester Ruth has argued. Miranda Dodson is answering the call. Not only are the songs full of eloquent theology and catchy arrangements, but Dodson has also made sure that they are accessible to worship leaders. Her website, Ascendep.com, features not just the usual chord charts but theological summaries as well.
The worship collective Cardiphonia (to which I'm a regular contributor) is the brainchild of Bruce Benedict, the chaplain of worship music at Hope College in Holland, Michigan. Over the past decade, Benedict has gathered songwriters to retune old hymns and write new ones for what he calls "worship music flash mobs." These are crowdsourced recording projects centered on a specific theme, such as the Lord's Supper, Pentecost Sunday, or the biblical canticles.
Cardiphonia wants to create a "worship research and development" hub, releasing albums that are less commercial and more pastoral. The projects support eclectic approaches to liturgical worship, creating folk and pop hymnody for sacraments, church seasons, and other liturgical settings that the worship industry has neglected. Since 2010, Cardiphonia has released 10 full albums and 210 songs. And it has featured 80 songwriters, including the Welcome Wagon, Brian T. Murphy (formerly of Red Mountain Music), and Matt Boswell (founder of Doxology & Theology).
Theology and Artistry
Cardiphonia's approach to crowdsourcing has its weaknesses. Recordings sometimes lack the consistent, polished sound that comes from recording and mixing in professional studios. Some tracks were recorded and produced in such settings, but others sound like (and literally are) basement demos. The albums also lack a consistent style. If you are used to playing Hillsong at your church, some tracks might be just right. Others will feel far out in left field.
But out in left field is where Cardiphonia's crowdsourcing reveals its strengths. With such a diverse set of songwriters and no limitations besides a given album's theme, wonderful hymn arrangements emerge: Michael Van Patter's "Breathe on Me, Breath of God" on Pentecost Songs, Zac Hicks's "Bread of the World in Mercy Broken" on Songs for the Supper, and Bruce Benedict's "Jesus, My All, to Heaven Has Gone" on Hymns for the Ascension. (This last one is a reconstruction of one of the most popular shape-note hymns of the 19th century.)
Cardiphonia's collection offers great original worship songs as well (all available for free at Cardiphonia.org). These include Jered McKenna's "Arise, Shine, for Your Light Has Come" on Canticles and Wendell Kimbrough's "Who Is Like the Lord Our God?" on Hallel Psalms.
One of my favorite originals is Naaman Wood's "Holy Spirit, Come Our Hearts Inspire," on Already/Not Yet. Here, Wood narrates salvation history through the work of the Holy Spirit. The song sets the stage with the confounding of language at Babel: "But God poured out peculiar tongues, / Peculiar, odd, and vain / They scattered all the human fires / That burned on Babel's plain."
After several verses that follow the Spirit's fiery appearances throughout the biblical narrative, the song ends with the inversion of Babel's curse: "Then God poured out peculiar tongues, / From native lands abroad / And birthed the church as holy flesh / In unity with God." It's not that often you get biblical pneumatology, lyrical artistry, and a keep-on-trucking folk-rock groove in a single package.
Stereotypes of monotonous and repetitive worship music die hard. But artists like these show just how much musical diversity and quality is emerging in our time, thanks to the digital era's low production and distribution costs. The challenge has become curation and discovery. There are treasures to behold—you just have to know where to look.
Wen Reagan is a doctoral candidate in the department of religion at Duke University. He released his fourth album, Love & Lightning, Winter & Warm, in 2014.
Have something to add about this? See something we missed? Share your feedback here.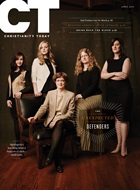 This article is from the April 2015 issue.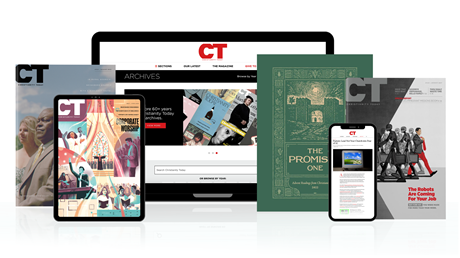 Annual & Monthly subscriptions available.
Print & Digital Issues of CT magazine
Complete access to every article on ChristianityToday.com
Unlimited access to 65+ years of CT's online archives
Member-only special issues
Subscribe
The Best Worship Music You Won't Hear on Christian Radio
The Best Worship Music You Won't Hear on Christian Radio