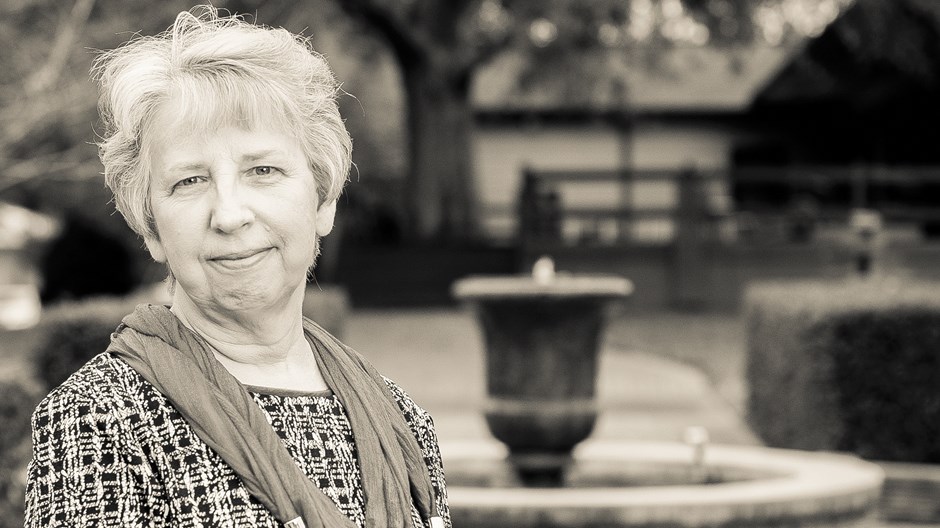 Image: Wendy Yang Photography
Since the Ebola outbreak began this spring, nearly 10,000 instances of the virus have been recorded—and that number could grow to 1.4 million, says the Centers for Disease Control. (The World Health Organization offers a much more conservative estimate of 151,000.) The threat barely registered on Americans' radar until SIM nurse Nancy Writebol and Samaritan's Purse doctor Kent Brantly were both diagnosed in July. This week, the first person diagnosed with Ebola inside the United States died, and five U.S. airports announced they are instating screening procedures for travelers arriving from West Africa.
Writebol, who has previous experience working in Ecuador and Zambia, moved to Liberia with her husband, David, in 2013. Nearly a month into treating infected patients, Writebol learned she herself had contracted Ebola. After she and Brantly failed to improve in West Africa, they were flown back to the United States, where they both were treated with the experimental and controversial ZMapp antibodies. Both recovered fully.
Writebol and David, currently based in North Carolina, spoke with CT editorial resident Morgan Lee about treating Ebola, where God went during her illness, and her thoughts about those who protested her return to the States.
What is a Liberian hospital like during an epidemic?
In many of the hospitals, there was no protective gear, and nurses were working without gloves and masks. We [SIM] had the advantage of being partnered with Samaritan's Purse, which had flown in everything we needed to protect our healthcare workers. But still there was fear of being in an isolation unit and working with people. It took time before nurses could see that, yes, they could be protected and go in and come back out and be disinfected.
How did culture affect how you provided health care?
It was hard on families, if they had a patient or family members who were dying of Ebola, to not be able to touch the bodies if they did pass away. In African culture, customarily, after death they do a body washing, so there's a lot of touching. Once a person dies, that's when the viral load is at its peak.
David: There's also a good deal of stigma from the community. People would not take their family members to an isolation unit because they knew it would be regarded as a death sentence. Instead, they would try to keep them hidden at home.
Media have chronicled West Africans who believe so strongly in the healing power of faith that when treating or interacting with diseased friends and family, they have not followed Western medical practices. Did you find that to be true?
David: We saw that. There were people advertising that if you drank this water or got a treatment from a local traditional healer, it would stop Ebola. It was difficult to convince members of the community, to help them understand that these other things are a detriment rather than a help. It's really a question of confidence and trust.
How has the Liberian church reacted to Ebola?
Many churches are trying to help with Ebola education. For instance, in churches like the one we attended, Sunday morning is like any U.S. church, where you shake hands and greet people. But in the beginning stages of Ebola, right away pastors were saying, "We're not going to shake hands." They were greeting in different ways.
Why did local pastors follow the advice of the medical community?
They had trust and years of history with SIM's Eternal Love Winning Africa (ELWA) Hospital being there. That's not to say we didn't have some who were not totally on board. But there was a relationship built between pastors working with our hospital and the church and our leadership.
When you're trying to educate people, a lot of times it comes down to the relationship you have with leadership.
You mentioned a general distrust of Westerners. What does that stem from?
David: It probably has to do with the recent history of Liberia, in terms of the 15 years of civil war that ended in 2003. There was a general distrust of anybody and everybody. Money was coming in—and money is always a temptation—and Western support and finances would come into the country that never really reached the lower levels.
How did you wrestle spiritually with the fact that you contracted Ebola and lived while many of your colleagues did not?
It is a wrestle. First of all, we don't know the mind of God and why the Lord allowed me to survive and some of my African brothers and sisters not to survive. I just have to say that God is so great, and that we don't know his mind and we don't want to put him in a box: "This is how God should work or shouldn't work."
God has allowed us to survive, and there are many African brothers and sisters who are surviving Ebola. We give God glory for those who are surviving. But it's like cancer or any disease: some survive and some don't. I trust the Lord in what he's doing and how he's working. He's brought awareness to the Ebola crisis, which has helped in getting a vaccine and a serum that can maybe help, and in raising awareness for the rest of the African countries that are suffering.
The question I asked was, 'How? How did I contract Ebola?' There's no answer for that. We were taking all the precautions. That opens up a whole other set of questions: How long is Ebola living? Where did we pick it up?
Did you ever ask God why you got sick?
I don't know that I ever asked "Why, God?" or "Why?" I know that I received peace from the Lord. It doesn't mean that there weren't dark times. All of us in Liberia felt that the week that Dr. Brantly and I were really struggling, there was a spiritual battle going on—there were some very, very dark days. But also in the darkness, the Lord brought back into my mind his Word and his peace.
The question I asked was, "How? How did I contract Ebola?" There's no answer for that. We were taking all the precautions. That opens up a whole other set of medical questions: How long is Ebola living? Where did we pick it up?
To what extent had you already been thinking through these theological issues simply because you had been treating Ebola for several weeks?
I always felt safe going. I trusted the Lord that we were the hands and feet of Christ. I had experienced Christ's peace way before I ever contracted Ebola. [After I got sick,] my relationship with the Lord deepened, knowing he was in control. He was in control of what was happening, and it was not a surprise to God. He has our days numbered.
There's been a robust discussion in the States about the ethics of administering ZMapp to Western medical professionals, even though the virus had already begun to spread several months ago. What did you make of the debate?
We were told about the ZMapp. We knew it had been an experimental drug and that it had never been tested on humans. We knew there was a question about whether it would be effective in us and our African brothers and sisters. There was also a question of what the ramifications would be if it was given to our African brothers and sisters. What if neither Kent nor myself survived? Those types of questions are not easily answered.
We did know there was a possibility that it could have an adverse effect on us when we took it—we knew that—yet we also knew we weren't getting any better. Yes, afterward we knew there were many ethical questions: "Why did we receive it and not our African brothers and sisters?" That's a hard question for anyone to answer.
Do Samaritan's Purse and SIM provide the majority of healthcare infrastructure in Liberia?
Samaritan's Purse and SIM were the only ones providing services to Ebola patients in Foya and Monrovia from early June until early August. They have handed over the Ebola treatment centers to the Liberian Ministry of Health and Doctors Without Borders. Other entities and hospitals depend upon the availability of staff willing to work.
Is it harder to fight Ebola when many of the medical professionals are not Liberian?
Our hospital had five Western doctors, but seven or eight Liberian doctors were serving alongside them. There is a real trust of ELWA, but just look at what happened in Guinea recently with the attack on healthcare workers. In different areas in Monrovia and different parts of the country, there's a lack of trust in some expatriate healthcare workers.
How did you react when you heard about Americans protesting bringing you and Brantly back to the States?
Even here there is lack of knowledge about the virus. If you have somebody in isolation, and they're in a plane that has an isolation pod and brought in by people who are in PPEs [Personal Protective Equipment], there's very little chance of someone contracting Ebola. Every precaution was taken. I liked what [Emory Hospital] doctor Bruce Ridner said: "They're one of our own."
Did you feel angry or frustrated toward those who protested?
No, I just thought, It's people who don't understand the situation. It's an education issue even on our side of things. I've had Americans put their hands up and say, "Don't come any closer," even after the Centers for Disease Control announced we were Ebola-free.
I have a very respectful fear of the Ebola virus. We need to take serious precautions.
Do you see yourself going back?
It won't be in 2014. Possibly 2015. I would like to see the people we worked alongside and be able to encourage them. [But] we don't know how this epidemic is going to go. I have a very respectful fear of the Ebola virus. We need to take serious precautions.
What did you learn in Liberia that might change how people react to the crisis?
Liberia is where God called us. We truly care about our West African brothers and sisters and what they are experiencing. We went to a Liberian church and had fellowship with them. Being part of the body of Christ was a blessing for us. We were at the ELWA compound, where the hospital was as well as the radio station and school. There was a church there—not the church that we attended, we attended one of the Liberian churches in the community and so were able to get to know people within the community better too.
It's a spiritual issue. We're living in a spiritual battle for people's lives and for people to come to know Christ as their Savior.
Have something to add about this? See something we missed? Share your feedback here.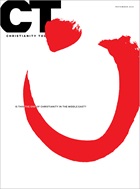 This article is from the November 2014 issue.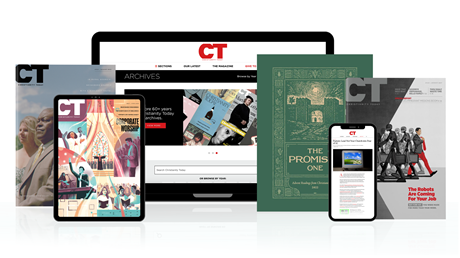 Annual & Monthly subscriptions available.
Print & Digital Issues of CT magazine
Complete access to every article on ChristianityToday.com
Unlimited access to 65+ years of CT's online archives
Member-only special issues
Subscribe
Nancy Writebol: Ebola Is a Spiritual Battle
Nancy Writebol: Ebola Is a Spiritual Battle