One of Seoul's most prominent pastors, David Yonggi Cho of Yoido Full Gospel Church, was convicted of embezzling $12 million in church funds in order to help his struggling son. A court ruled the 78-year-old had arranged to buy stock from his son at three times the market value and had evaded $3.2 million in taxes. Cho's three-year prison sentence was suspended, but he was fined $4.7 million. He apologized in a sermon, saying, "God forbid, if God calls me back today, I will still be able to go to the kingdom of God," according to China's The Gospel Herald.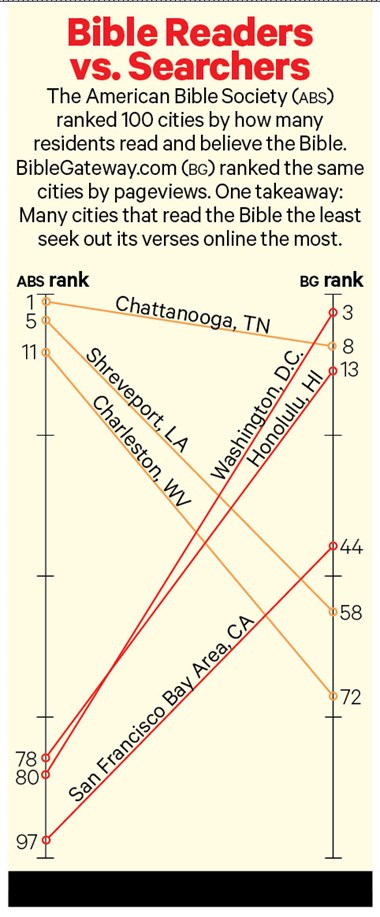 Ukraine's showdown with Russia over Crimea drew global attention after the Winter Olympics. So did its parliament's ousting of pro-Russia president Viktor Yanukovych after pro–European Union protests crippled Kiev. Overlooked was the unusual choice to lead the predominantly Orthodox nation until May elections: Oleksandr Turchynov, a well-known evangelical pastor and politician. "He preaches on a regular basis at one of the Baptist churches in Kiev," said Sergey Rakhuba, head of U.S.-based Russian Ministries. He thinks Turchynov, who helped end import taxes on Bibles, may change the post-Soviet mindset among newly proud evangelicals that "a true Christian can't necessarily be a politician."
Claiming his former employer breached his contract and tarnished his reputation, Edward O. Blews Jr. has sued the Council for Christian Colleges and Universities (CCCU). Blews, fired less than 10 months into his presidency after a "careful investigation," disputes that his conduct constituted "intentional failure" and argues the CCCU should pay him the remaining $2.2 million of his contract. The umbrella group stated it was "surprised and disappointed" that Blews stepped away from a required biblical mediation process, but "stands ready to defend its decision."
In 1917, prospective missionary Alexander Howard asked the Assemblies of God (AG) to send him to Liberia. Because he was black, ag leaders refused. So he formed the United Pentecostal Council of the Assemblies of God (UPCAG), which today boasts 18 Liberian churches. The two denominations remained separate for nearly 100 years—until a four-year reconciliation process resulted in a February partnership to "mend the divide." The upcag was "birthed in 1919 because of racism," said George O. Wood, superintendent of the AG (whose U.S. membership today is 40 percent minorities). "Now, the Lord has brought us together again."
A new Israeli law distinguishes between Christian and Muslim Arabs—whether they want it or not. The Knesset bill recognizes Christians as a separate minority and gives them employment representation on the Advisory Committee for Equal Opportunity alongside ultra-Orthodox Jews, new immigrants, and women. Supporters say the law will ease discrimination against Christians as a minority within a minority. But most Arab Christians will refuse the unprecedented offer as a ploy to divide Israeli Arabs, predicts Munther Na'um, chairman of the Association of Baptist Churches in Israel. "We have the same traditions, the same culture," he said. "It will be difficult to separate us."
Bob Jones University (BJU) will allow a firm it fired to finish assessing the school's response to abuse allegations after all. BJU terminated the investigation by GRACE (Godly Response to Abuse in the Christian Environment) amid a presidential resignation and concerns over grace's methodology. But weeks later, the school rehired GRACE (which was fired similarly once before) after the group "satisfactorily addressed" its concerns. BJU apologized for the "added anxiety" and praised alumni who "demonstrated great courage to share their stories in an effort to help us improve." GRACE hopes that its report brings "healing for hurting souls, along with positive institutional changes."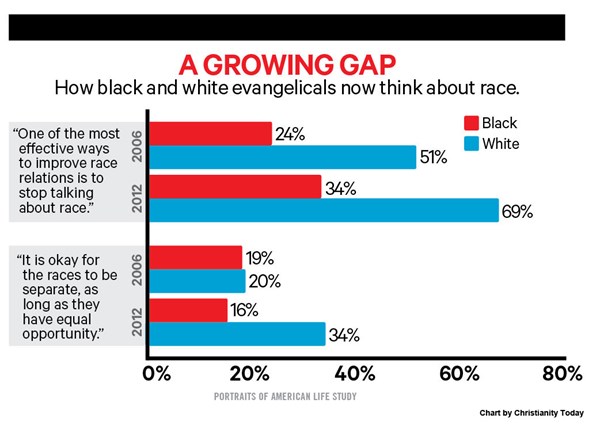 Image: Portraits of American Life Study
Some of Kenya's 47 counties are mulling making money by charging clergy for evangelizing beyond church walls. Hundreds of pastors protested a Nyeri County bill that proposed daily rates ranging from $58 (in rural areas) to $117 (in stadiums)—steep costs in a country where public evangelistic events often last from three days to one week. Pastors in Busia defeated a similar proposal, while Nairobi tried to charge clergy between $463 and $580 a day to use two of the capital city's largest parks, which are popular venues for evangelistic meetings. Christians are divided on the issue. Some argue that churches are not businesses to be taxed. Others want to stop pastors from exploiting their positions by selling holy oil or promising salvation for a fee.
Barry Minkow, an ex-conman turned watchdog who claimed he saved Christian organizations from billions of dollars of fraud, has been convicted of embezzling $3 million from his own church over a decade. Minkow, who pastored San Diego Community Bible Church (and once graced CT's cover), pleaded guilty to opening unauthorized bank accounts, forging signatures, and using church funds for personal benefit. Already serving five years in prison for a 2011 conviction for insider trading, Minkow could have five more years added to his sentence.
More than 22,000 students from 180 countries took Harvard professor Laura Nasrallah's class on the apostle Paul's New Testament letters, using a free massive open online course (MOOC) platform. Meanwhile, Pat Robertson's Regent University launched its own MOOC platform, Luxvera, joining Taylor University and Biola University in offering free education online. Christian educators have divergent opinions on MOOCs; some view "person-to-person interactions" as essential to Christian transformation, while others see MOOCs as a biblical example of "giving without expecting anything in return."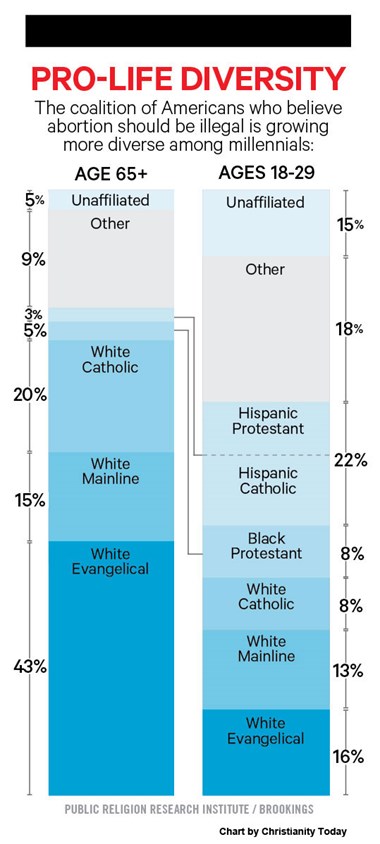 Image: Public Religion Research Institute / Brookings
Herbert and Catherine Schaible will serve between three and seven years in prison for watching their eight-month-old son, Brandon, die last year from untreated dehydration and pneumonia. The Pentecostal parents' sentence for third-degree homicide was one of the harshest ever handed out to a faith-healing couple—primarily because the Schaibles, who believe "Jesus shed blood for our healing," were already serving a 10-year probation for the death of their 2-year-old son, Kent, from untreated pneumonia in 2009. "You've killed two of your children," the judge told the Philadelphia couple. "Not God. Not your church. Not religious devotion. You." The Pew Research Center recently found that only about a quarter of white evangelicals support the right of parents to refuse medical treatment for a child.
A Baptist pastor in central Cuba who once appeared on CT's cover symbolizes how travel has gotten easier for the island's surging Christian population—even as practicing the faith gets harder. Mario Felix Lleonart Barroso issued a 30-point challenge to his Communist government during an unusually high-profile trip to Washington, D.C., last fall. Citing Dietrich Bonhoeffer as inspiration, he tweets and blogs in favor of religious freedom. He was confined to his home as part of a larger crackdown on dissidents, his sister told Christian Solidarity Worldwide. In a sign of the times, his wife, Yoaxis, live-tweeted his house arrest.
The Seventh-day Adventist Church boasts 18 million members worldwide, but it also loses 43 people for every 100 it converts. Altogether, the denomination lost one-third of its members over the past 50 years, according to the first Adventist summit on retention. Researchers found that most members depart not over doctrine but over personal struggles such as marital conflict or unemployment. Therefore, the key to growing membership may not be adding new faces, but taking care of the people who are already there, leaders suggested. One example: South Africa, where the rate of new memberships has slowed, but retention of current members has significantly increased Adventist churches' ranks.
A suicide bomber killed four people and injured 14 others as a tour bus carrying South Korean Christians attempted to cross from Egypt to Israel to visit biblical sites. The Presbyterian group had saved for years for the 12-day trip in celebration of their Jincheon church's 60th anniversary. This was not the first time Korean Christians have been targeted while traveling. In 2007, after a 43-day hostage situation in Afghanistan left two Korean missionaries dead, South Korea banned its citizens from traveling to certain majority-Muslim nations.
Less than a year after announcing his diagnosis with myeloma, an incurable form of cancer, Carman Licciardello, 57, says he's cancer-free and ready to take 100 stages on his comeback tour this spring. After Carman, who garnered 10 platinum records, was rejected by many Christian music labels over the past 12 years, fans responded to the former CCM star's dramatic diagnosis by pledging more than $530,000 for his new album and music video. Carman credits God with saving him from an infection he caught during chemotherapy. He told his Facebook fans, "I guess God put me in a deep sleep like Adam and pulled out a surprise."
Philippines: Worldwide Walk
On behalf of Haiyan victims, Christian sect Iglesia ni Cristo set the Guinness World Record for charity walks in single (175,509 people in Manila) and multiple locations (519,521 people in 54 countries). Meanwhile, churches praised efforts by the Philippine Evangelical Disaster Response Network, founded after a 17-nation summit weeks before the typhoon hit.
"I'm not upset. We're Christian missionaries."
Karen Short of Australia, on North Korea jailing her 75-year-old husband for 13 days for distributing tracts at a Buddhist temple in Pyongyang on Kim Jong-il's birthday (Reuters).
"When he comes, we'll know."
Sarah Eiferman, a Jerusalem real estate agent, on the many leases that require tenants to vacate apartments once the Messiah returns so that owners can enjoy the "world to come" (Christian Science Monitor).
Have something to add about this? See something we missed? Share your feedback here.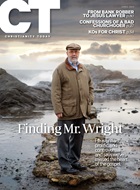 This article is from the April 2014 issue.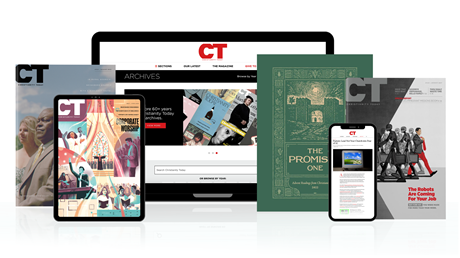 Annual & Monthly subscriptions available.
Print & Digital Issues of CT magazine
Complete access to every article on ChristianityToday.com
Unlimited access to 65+ years of CT's online archives
Member-only special issues
Subscribe
Gleanings: April 2014
Gleanings: April 2014