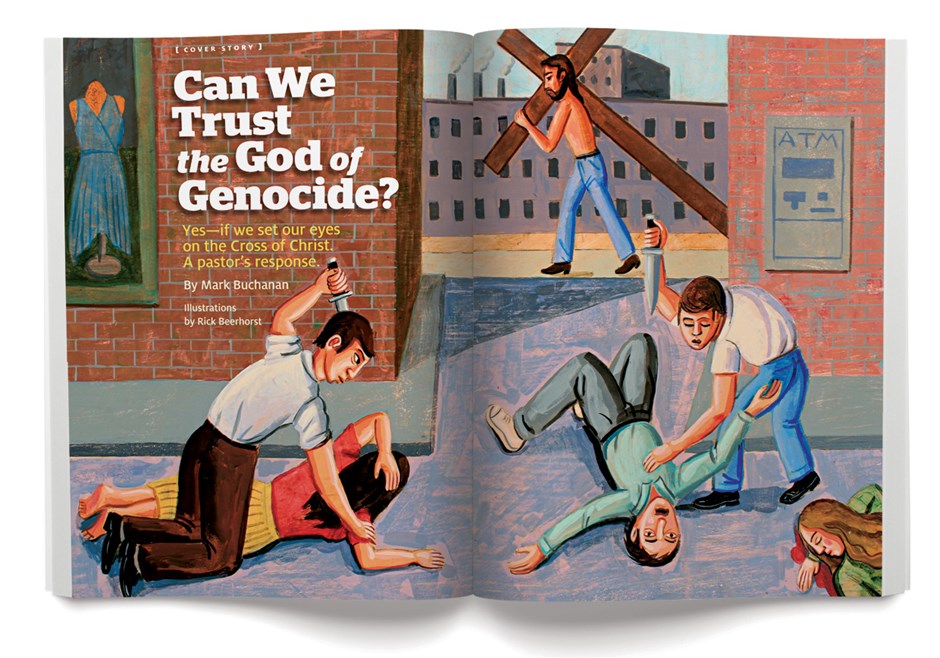 Reply All
Can We Trust the God of Genocide?
Genocide is carried out by those who have no morally justifiable reason for slaughtering people—they are protecting their own privilege and power, or feel threatened. Is this really the company in which we feel comfortable placing our heavenly Father?
When God specifically asked his people to eradicate other groups, he had multiple good reasons for it. Unfortunately, Mark Buchanan's article makes no effort to talk about this, nor the deadly nature of sin (even on a corporate level) and the utmost seriousness with which God takes it, nor his wise justice in punishing the overflowing evil of those who died.
Jim Houston
Calgary, Alberta, Canada
Clearly, Mark Buchanan has touched a nerve, as all these comments demonstrate. I've wrestled with this issue ever since hearing the story of Noah and the Flood. Drown everyone (including children and infants) who was not in Noah's family? Whew! The limits of those who "found grace in the eyes of the Lord" are breathtakingly severe. But Buchanan does a great job of pointing to God's goodness, which not only provides for salvation but refuses to allow evil to continue. Both justice and grace are part of God's goodness. And that still, at times, is breathtaking.
Marshall Shelley
CT online comment
Father

Knows Best

Simon Chan makes a good case for calling God Father. But he doesn't address complementing paternal terms with maternal ones, which is biblically appropriate. He writes, "The father-son relationship is the most intimate personal relationship." I would have thought rather that mother-child is the most intimate. Certainly equally so.

God, who transcends human gender, is also Mother. The Trinity transcends yet enfolds gender so thoroughly that when he creates humans, male and female is the beautiful result.

Howard A. Snyder
Wilmore, Kentucky

My mother and I were both disappointed to read, "The father-son relationship is the most intimate personal relationship."

If women are incapable of experiencing the closest human relationship, we can never understand the closeness of God—at least not as well as a man. Women have not experienced a "fatherly" love for sons to thereby understand God's love for people, nor have they experienced a son's love and respect for his father. At best, women will see this love secondhand. It is a dangerous suggestion.

Abigail Dunn
Boston
Blindsided by God
Having just gone through surgery for breast cancer, I was amazed and pleased for having no anger toward God. However, upon reading your article, I wept for a long time. Obviously, there is more going on than I realize. Thank you to Peter Chin for showing what I need to examine to uncover why I don't trust God more.
Kim O'Donnell
CT online comment
Sex Without Bodies
"Sex Without Bodies" claims that Christians must affirm that bodies matter to counter the message of LGBTs. Even a cursory acquaintance with the LGBT movement knows that it is deeply engaged with the body. Gays and lesbians historically have been very aware that the sovereign self is no match for the body and its desires.
At times, the church assumes that "salt and light" travels in one direction—from the church to the culture. But the flows happen in both directions. If the church talks far more ethically today about women and gays, it's because cultural movements have been salt and light to so many in recent decades.
Brian Carwana
Toronto
Since the Supreme Court decision on same-sex marriage I have read several good articles by Christian writers. None of these comes close to your excellent article. It both recognizes the theological truths of the matter and the practical truths of what is happening. This is a great CT.
Dennis Bilbo
E-mail
Throughout the years I found your magazine to be informative, intellectually challenging, and stimulating. I especially enjoy your theological pieces—even if, at times, I might not agree with them wholeheartedly.
I'm an openly gay minister ordained in the United Church of Christ and consider myself a liberal evangelical. I don't fit your standard target group but I enjoy your magazine and thank God for your ministry. Some of your theological pieces make it into my sermons. Your unwavering commitment to Christianity and its theology is so refreshing and I look forward to every new issue. "Sex Without Bodies" was great (even though I do not agree with the author). The article displays the best part of your ministry: respect for others, your convictions, and grace for all. Thank you for reminding me that we are all united in one baptism by the grace of Jesus Christ.
Kazimierz (Kaz) Bem
Marlborough, Massachusetts
Net Gain
Responses from the Web.
"Things are stable now, but as you say, we are all changed. And wow, do I recognize that pain."
@bethanylanell on her mom's bipolar disorder. "The Shadow of Schizophrenia," by Amy Simpson.
"There are lessons here for all of us who are grappling with how we can personally help lift our neighbors out of poverty. Doug Banister's article is all the more real because of its unexpected—and far from heartwarming—ending. It starkly points out the challenges we are all up against."
Sharon Grigsby, The Dallas News
On "Rethinking the $3,000 Missions Trip," This Is Our City.

"Making @CT women's 'Our Last-Ditch Summer Reading List' is like a musician finding out that Willie Nelson put his song on a mixtape."
Tyler Wigg-Stevenson (@TylerWS) on his book getting named on Her.meneutics.
"I reckon solving global poverty is harder than rocket science."
@jgarth22, an actual rocket scientist. "Solving Poverty Is Rocket Science," online op-ed by Richard Stearns.
"Rather than calling my experience a 'happy ending,' I would instead call it an 'amazing glimpse.' Through the circumstances of the past year, I caught a glimpse of the miraculous and strange ways in which God works. I was reminded, beyond the shadow of a doubt, that he does work, although in ways that I cannot begin to comprehend."
Peter Chin, PeterWChin.com
Response to readers of "Blindsided by God," Christianity Today.
Have something to add about this? See something we missed? Share your feedback here.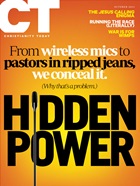 This article is from the October 2013 issue.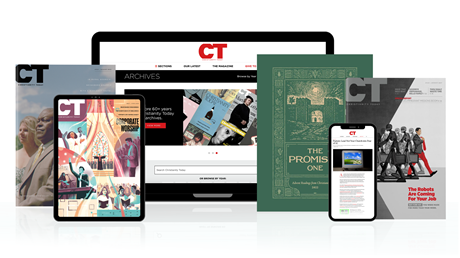 Annual & Monthly subscriptions available.
Print & Digital Issues of CT magazine
Complete access to every article on ChristianityToday.com
Unlimited access to 65+ years of CT's online archives
Member-only special issues
Subscribe
Reply All
Reply All