Experts want politics back in pulpits
A record-setting 1,586 pastors deliberately broke the law last October by endorsing political candidates from their pulpits. They failed to provoke the IRS, but have gained an unexpected ally. The CAPRO commission, led by the Evangelical Council for Financial Accountability, advised Sen. Charles Grassley (R-Iowa) that a 1954 ban on political activism by tax-exempt churches is an "untenable," "disturbing and chilling" regulation of religious speech. Meanwhile, a federal judge allowed atheist activists to sue the IRS for not enforcing the existing ban.
Pro-life organizations spar over pro-gay politician
America's oldest and largest pro-life group has severed ties with an Ohio affiliate for opposing same-sex marriage. Cleveland Right to Life recently added "support for traditional marriage" to its mission statement and publicly criticized Sen. Rob Portman (R-Ohio)—who has a strong pro-life record—after he became the first Republican senator to support same-sex marriage. In response, the National Right to Life Committee ousted the Cleveland group, arguing that pro-life organizations succeed because of their single-issue agenda.
"We respectfully disagree"
So wrote the Third Circuit Court of Appeals, disagreeing with the Tenth Circuit's decision that Hobby Lobby does have free exercise of religion as a for-profit corporation. The ruling, in a separate case, makes it very likely that the legal fight over the HHS contraceptive mandate will reach the U.S. Supreme Court.
Bible society gets domain for $185K
"This is the Bible's moment to move from Gutenberg to Google," proclaimed the American Bible Society, which paid $185,000 to add .bible to the growing list of top-level domain names. Website operators "who have a healthy respect for the Bible" can apply, starting in 2015. Other "Christian" domains pending approval: .church (contested between YouVersion's LifeChurch.tv and Donuts Inc.), .catholic, .cbn, and .christmas.
Egypt
Sanctuaries sacrificed
In August, churches in Minya canceled Sunday services for the first time in 1,600 years. The reason: Reprisal attacks by Islamists against scores of Christian targets after the military dispersed supporters of ousted president Mohamed Morsi, killing nearly 1,000. Pope Tawadros II said Copts "are considering our church buildings as a sacrifice to be made for our beloved Egypt." The military and UNESCO pledged to rebuild the more than 50 churches affected.
Atheists could be "ministers of the gospel"
A popular tax break for pastors faces a legal challenge that has taken an ironic twist. The Freedom from Religion Foundation (FFRF) launched its second attempt to overturn the long-standing clergy housing allowance, an IRS exemption offered to "ministers of the gospel," by compensating its leaders in the same manner as pastors. Then it sued, claiming the pastor tax break was unfair. However, the Justice Department has defended the exemption by arguing it is "conceivable" that atheist leaders would "qualify for status as a minister" if they bothered to apply. Not quite what the FFRF wanted.
Cardboard Cathedral
One of New Zealand's most iconic churches, decimated in the 2011 Christchurch earthquake that killed nearly 200 people, has an unusual replacement: the world's first cathedral constructed largely out of cardboard. Meanwhile, Anglican leaders are fighting in court for permission to demolish (instead of rebuild) its famed 132-year-old Gothic predecessor.
Cameroon
Military closes unruly churches
Only 50 out of more than 500 Pentecostal churches in Cameroon are legal. So claimed the government of the Central African coastal nation after its military shut down dozens of churches in major cities in August. President Paul Biya accused Pentecostal pastors of criminal practices that threaten security, including deaths during healing services. Pastors countered that they were being punished for past criticism of Biya's government.
"179 fake Facebook pages making money on my son's death now shut down."
• Rick Warren, announcing via Twitter how impersonators are diverting financial support from the mental illness fund Warren launched after his son Matthew's April suicide. Dozens more spoof sites remain.
"Jesus is merciful, but he's not stupid."
• Cardinal Francis George, defending the withdrawal of Catholic support from an Illinois immigration coalition over its expansion into same-sex marriage advocacy. – Archdiocese of Chicago
20%
Non-Christians in the United States and Canada (almost 13.5 million people) who do not "personally know" any Christians.
(This triples to 60% when the survey excludes atheists and agnostics.)
– Center for the Study of Global Christianity
4th
762
Rank among fastest-growing names for American boys in 2012.
Number of boys named Messiah in 2012, placing it between Scott and Jay.
Messiah:
Baby name banned by Tennessee judge because title "earned by [only] one person . . . Jesus Christ."
– Social Security Administration
Have something to add about this? See something we missed? Share your feedback here.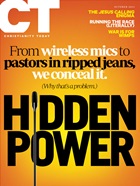 This article is from the October 2013 issue.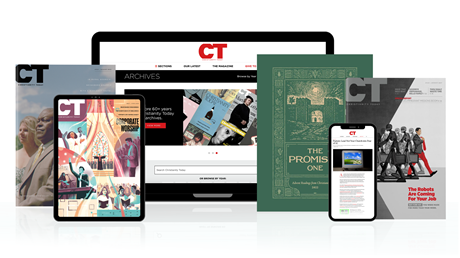 Annual & Monthly subscriptions available.
Print & Digital Issues of CT magazine
Complete access to every article on ChristianityToday.com
Unlimited access to 65+ years of CT's online archives
Member-only special issues
Subscribe
Gleanings: October 2013
Gleanings: October 2013