Argentina's pastors love Pope Francis
ARGENTINA The first Roman Catholic pope from the Americas has won strong praise from evangelical leaders in Argentina—but it's not just hometown pride. Pope Francis's election "has been an answer to our prayers," said Norberto Saracco, coleader of Buenos Aires's council of pastors. He's impressed by former archbishop Jorge Mario Bergoglio's passion for prayer and church unity. International evangelist and Argentine native Luis Palau expects a papacy that will "make [Catholic-evangelical] relations easier and lessen tensions," given Francis's moral convictions and biblical faith.
Blasphemy charges alive and well
PAKISTAN Blasphemy remains a hot-button issue in Pakistan. A drunken quarrel between friends led to accusations of blasphemy, which in turn sparked the nation's largest religious riot in nearly four years. A mob burned down 150 homes in a Christian colony in Lahore. (A similar riot in Gojra burned nine Christians to death in 2009.) Meanwhile, dissident church members accused a Salvation Army pastor of blaspheming the Bible. Denomination officials said the charges were unfounded, but relocated the pastor and his family for their safety
The next abortion battleground
In March, state lawmakers approved the tightest abortion restrictions in the United States. Arkansas banned abortions after 12 weeks of pregnancy, and North Dakota after 6 weeks (in some cases). However, a federal judge overturned a similar Idaho law that banned abortions after 20 weeks. The laws attempt to end abortions at the point when fetuses reportedly begin to feel pain. The ruling prompted many experts to say fetal-pain laws, which now exist in nine states, could be the next abortion battle—one likely to reach the U.S. Supreme Court.
Do adoptive parents have to be married?
SCOTLAND An adoption agency "does not provide public benefit" if it requires prospective parents to be married. So said Scotland's charity regulator regarding a Catholic agency in Glasgow. It stripped St. Margaret's Children and Family Care Society of its charity status because the agency's policies amount to "unlawful discrimination" against unmarried and same-sex couples. This "outweighs the other positive effects of the charity's work," the government office said. St. Margaret's can comply with equality laws or appeal the decision.
Life after C. J. Mahaney
Sovereign Grace Ministries (SGM) founder C. J. Mahaney announced in March that he would step down as president of the beleaguered network of churches. The announcement came shortly after SGM asked a Maryland court to dismiss a lawsuit alleging its leaders covered up the sexual abuse of children. Critics were hoping Mahaney would acknowledge the accusations or apologize, but Mahaney just said he wanted to focus on pastoring a local church. He did not apply for SGM's new executive director position because his "gifts and sense of call [were not] the best fit for certain aspects" of the role.
Family fraud at million-person church
SOUTH KOREA Prosecutors are investigating David Yonggi Cho, 77-year-old founder of the world's largest congregation, for an alleged "breach of trust" that may have cost Yoido Full Gospel Church more than US$9 million. They are also investigating him on suspicion of tax evasion (he is said to owe US$5.5 million in taxes). Korean news sources also say that his son Cho Hee-jun has been arrested for allegedly selling stock to the church at a rate almost four times higher than market value, costing the church US$14.5 million in damages. David Cho first came under investigation in 2011, when church elders accused him of embezzling US$20 million. The church suspended 28 elders as "retaliation for blowing the whistle," said Korean sources.
Church to former pastors: Sorry!
An Indiana church recently invited four former pastors to return so the congregation could repent of sins that drove the leaders away. Peter A. Joudry, current pastor of Madison Assembly of God, hosted a reconciliation weekend where he and his wife washed the feet of the former pastors, whose tenures spanned three decades. Although many of the church's 260 current members are not the same men and women who caused the pastors to leave "wounded and deeply distressed," Joudry had congregants apologize for "misdeeds and un-Christlike attitudes," including gossip and publicly maligning them.
Why are children of divorce less religious?
Adults whose parents divorced are more likely to disconnect from institutional religion—but perhaps not for the reasons sociologists thought. It's not because of the divorce as such. According to Baylor University researchers, previous studies downplayed factors like being separated from a parent or stigmatized by the church. These factors, they say, may better predict the religious behavior of children of divorce.
Canada court endorses 'telling the truth in love'
CANADA Evangelicals found reason to cheer the Supreme Court of Canada's unanimous ruling against a Christian who distributed antigay pamphlets. The court upheld Saskatchewan's ban on hate speech but struck down provisions banning publications that "ridicule, belittle, or otherwise affront dignity of persons." "Essentially the court affirmed the biblical principle of telling 'the truth in love,' while cautioning as to where the line is drawn that would result in telling the truth in a hateful fashion," said Don Hutchinson, vice president of the Evangelical Fellowship of Canada, which intervened in the case.
Trafficking takes a hit
INDIA International Justice Mission (IJM) recently won a landmark legal victory against sex trafficking in India. In a case IJM has pursued since 2009, a Kolkata court sentenced five men to 10 years in prison for human trafficking and rape. The ruling against Nakul Bera and others connected to his brothel is "the first time this particular court gave a conviction for both trafficking and rape in the same case," IJM noted.
The Bible for unbelievers
About 4 in 10 Americans watched at least one episode of the History Channel's miniseries The Bible, and 7 in 10 said they learned something new. The Barna Research survey, on behalf of the American Bible Society, also found that more than a quarter of the show's viewers—more than 13 million total viewers for the premiere and more than 10 million in subsequent weeks—said they were not Christians. "Our greatest hope is that this series will affect a new generation of viewers and draw them back to the Bible," said Mark Burnett, who created and produced the series with his wife, Roma Downey.
It's a free market for casket sales
In March, the Fifth U.S. Circuit Court of Appeals ruled that Louisiana monks at St. Joseph Abbey may sell handmade caskets from their monastery. They had been opposed by Louisiana's funeral home directors, who claimed a sole right to sell caskets in the state. The court decided that the existing ban had "no rational basis." The Benedictine monastery has struggled for years for the right to sell simple, wooden (and inexpensive) caskets to fund their medical and education work.
A strange way to fight same-sex marriage
RUSSIA The response of some Christians to same-sex marriage apparently knows no bounds. A small group of Christians in Russia has demanded that the United States relinquish control of Alaska. The Moscow lawsuit alleged that President Barack Obama's support for gay marriage will infringe upon the religious freedom of Alaska's 50,000 Russian Orthodox Christians. It also cited "technical violations" in the 1867 treaty between the two nations that legalized the sale of Alaska. How- ever, the lawsuit was tossed out due to the group's failure to submit all of the required paperwork.
Have something to add about this? See something we missed? Share your feedback here.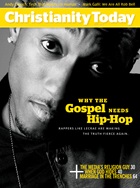 This article is from the May 2013 issue.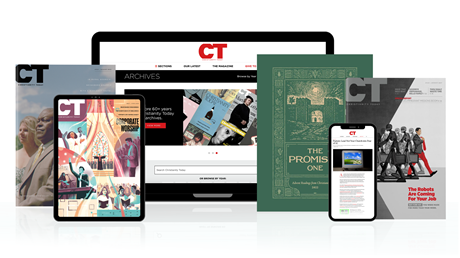 Annual & Monthly subscriptions available.
Print & Digital Issues of CT magazine
Complete access to every article on ChristianityToday.com
Unlimited access to 65+ years of CT's online archives
Member-only special issues
Subscribe
Gleanings: May 2013
Gleanings: May 2013