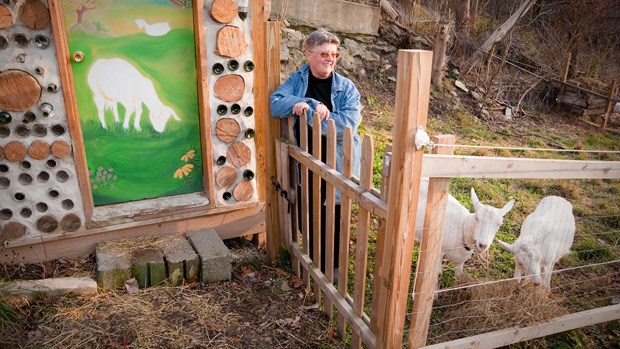 Image: Photo by Gary Gnidovic
Growing up in the Netherlands, Riet Schumack dreamed of becoming a farmer. But when she married and moved to innercity Detroit, she wondered if her dream was dead. "I hate big cities," Schumack says, "so when the Lord called us [here]—there was no way around it—we spent many years questioning God."
Detroit isn't exactly an agricultural paradise. Drive across the city, built for 2 million residents, and signs of decline are everywhere. Some 200,000 lots are vacant or foreclosed, and even city-owned land is overgrown and strewn with litter and refuse.
But all the empty and unused land makes Detroit an urban gardener's heaven. In the past decade alone, the number of gardens has grown from under 50 to over 1,400, as more residents—including Schumack—see opportunity in the citywide land crisis. Schumack says Detroiters involved in the urban farming movement—which has blossomed in other metro areas as well—are typically either New Agers or Christians. But the Christians pursue farming for different reasons, and through a variety of methods.
There is no shortage of blight where Schumack lives, a four-square-mile neighborhood ironically named Brightmoor. She points out which homes are abandoned, vacant, and sliding into decay. But when she reaches one of her youth gardens, she beams. In the midst of poverty, Schumack is growing vegetables to teach her neighbors about the beauty of creation and labor.
"We are created to be co-creators and stewards," she says. "If you don't give [people] something to steward, they're missing out on why they were created."
After Schumack moved to Brightmoor in 2006, she wondered how she could minister to the neighborhood. She took an inventory of her passions—"children" and "gardening" topped the list—and began building rapport with Brightmoor residents.
"If you want to work somewhere, you should move there," she says. "Jesus didn't stay in heaven, point his finger down, and say, 'Be healed.' He came to Earth and became one of us—and out of that, he ministered."
But community development is hard when 70 percent of the houses are empty. When they moved, former residents took with them social capital and resources, leaving those who remained with little incentive to care for their space. So in 2009, Schumack helped establish Neighbors Building Brightmoor, an organization that runs "community-initiated, -driven, and -executed" cleanup projects within a 21-block radius. She said the organization now has 50 active households—and at least as many community gardens.
In the vacant lots on either side of her house, Schumack works primarily with neighborhood youth as young as 9 years old, whom she calls "garden kids." On their first day with Schumack, garden kids learn to plant radishes, one seed every inch. Their first attempts are always "disastrous," she says, but then they start to catch on—and they keep coming.
Spring is the kids' favorite season: They sell their produce at local farmers' markets, including Eastern Market, Detroit's six-block public market, which attracts tens of thousands of people each Saturday. The first time Schumack's garden kids went to Eastern Market, they sold out within an hour. They are especially pleased by this as they get to keep their profits.
That's the same strategy Jerry Hebron, executive director of Northend Christian Community Development, uses on the other side of the city, but with a twist: To drive commercial activity in her neighborhood, Hebron started not only a garden but her own farmers' market as well.
Hebron has been running the Oakland Avenue Community Garden since 2009. She started it with support from Greening of Detroit, a large nonprofit, and her church. St. John's Evangelistic Temple members identified access to food as one pressing issue they could address, so they started the Oakland Avenue garden on three church-owned lots. With a little outside capital, the garden overflowed into seven surrounding lots.
The ministry expanded when U.S. Department of Agriculture funds helped purchase a hoop house that creates a year-round greenhouse environment; they then launched a summer farmers' market. Hebron says they sell almost 4,000 pounds of produce to locals.
"They get to have a relationship with us," she says. "They get to see how the produce they're putting in their body comes out of the ground."
But Brightmoor and Oakland Avenue face different challenges. Whereas Brightmoor is primarily residential, Oakland Avenue used to be its neighborhood's commercial center, which businesses abandoned after the riots of the 1960s and the economic downturn.
Hebron says she hopes her farm's presence will help increase commercial demand and revitalize Oakland Avenue.
"We don't have a Laundromat, a cleaners, a bakery," she says. "[But] we're here. By us being here, we are reaching out to businesses, saying they need to take advantage of the vacancy."
Taking Farms to Scale
Detroit's smaller urban farmers are being joined by agribusiness. Agribusiness isn't welcomed by all, but Mike Score, president of Hantz Farms, has changed many a mind in the last four years.
Unlike community gardens and small-scale farms, Hantz Farms is a for-profit business started in 2008 by John Hantz, founder of Hantz Group. Score, a Detroit native and agricultural scientist, manages day-to-day operations for the forestry-based farm venture. Currently that includes overseeing the growth of 900 saplings in the Indian Village neighborhood, where the city has let Hantz buy land and test the "Hantz Woodlands" model.
"Gardening is good, but it's not enough to fill the gap in this city," Score says. "We need some large-scale farms in the city that would make better use of the natural resources."
'We are created to be co-creators and stewards. If you don't give people something to steward, they're missing out on why they were created.'—Riet Schumack, Neighbors Building Brightmoor
Both Hantz and Score believe the abundance of city-owned land is "killing the city." Many of the lots go unmanaged, thus hurting the investment value of neighboring homes and businesses. "If there's a vacant parcel today, nobody will buy it because it will be cheaper tomorrow," Score says. "There's no incentive to build anything in Detroit."
But there is incentive to grow, which is why Hantz plans to purchase swaths of publically owned land, up to 40 acres at a time, and plant saplings. Then Hantz Farms will maintain the land and wait—for 60 years, when the trees are ready to be harvested and will yield a 5 percent annual return on equity, Score says.
"It's a long-term crop, but we're in a position where we can [be patient]," he says. "We're paying cash for the land, taking over the maintenance costs, and then removing the blight, which increases the value of surrounding properties."
Hantz Farms is not focused on creating jobs or food sources, like many nonprofit gardens are. But it is committed to making Detroit more livable and beautiful. That fits with the mission of many small-scale gardeners who initially criticized the Hantz venture, says Score, calling Hantz's business success "evil."
Even friends who knew of his faith told Score he had "sold out." He said they assumed there was "an inherent conflict to say you care about Detroit, are interested in urban agriculture, and work on a large-scale, for-profit business venture."
But Score has been forbearing, letting his results speak for themselves. Now when Score talks to Christians about Hantz Farms, they agree that its forestry and farming efforts have helped better Detroit. Some even talk about it as a sign of God's kingdom.
"They say, 'See, this is how God works,'" Score says. He wants to make sure that people outside the church hear that God cares and God is working in their midst. "That," he says, "is the gap that needs to be bridged."
Finding Middle—Common—Ground
Still, some Christians remain skeptical. Schumack, for example, calls the Hantz venture a "land grab," and Hebron doubts that a business would be able to stay true to its mission over 60 years. Critics also say that such ventures ignore Detroit's immediate needs, like access to food.
Mount Elliott residents are finding a middle way and addressing a different gap: the differences in method between community gardens and large-scale tree farms. Earthworks Urban Farm is a midsize farm run by the Franciscan Capuchin Soup Kitchen (CSK). It uses large areas of land for food production to both feed the hungry and make more food available in the long-term, says CSK executive director Jerry Smith.
"Earthworks fits in [naturally] with Franciscan spirituality," he adds. "Earthworks is about right relationship with [the] earth and environment and with each other. They're spiritual values."
Earthworks invites people from its soup kitchen to volunteer in the garden, where they participate in the complete farm-to-table cycle. That's how Earthworks evangelizes, Smith says—not through words, but by the way they operate.
But it doesn't hurt that Earthworks helps meet residents' physical needs as well. Earthworks contributes fresh produce to more than 2,000 meals served at CSK's two locations every day. Smith says he doesn't want Earthworks to expand and farm 50 acres. Already Earthworks employees and volunteers farm land that spans two city blocks, some of which the farm owns and some it does not. Smith says that's the right size to meet current demand.
Earthworks thrives partly because of its partnership with CSK, which has the resources to fund many of its projects. In contrast to relatively new start-ups, like Neighbors Building Brightmoor, Earthworks' funders "have seen our track record and that we have credibility, so we have that advantage," Smith says.
But Score avoids talking about "advantages" and "disadvantages" of different urban farming methods. Rather, Score says, Detroit needs to embrace mixed approaches, because single-lot sales will not solve Detroit's larger property-value problem. If the city wanted to sell all of its city-owned lots to individuals, Detroit would need 100,000 buyers. Interest in urban farming has grown in recent years, but not to that extent, he says.
But it is a start. Regardless of whether it reaches 5 or 500 people, a single patch of land allows Christians to minister in a nonthreatening way, Hebron says. Her church recently baptized neighbors who became involved in the Oakland Avenue garden. "The church and this initiative are impacting people's lives in a way that is saying we accept them and love them and they make a difference to us," Hebron says.
Similarly, Schumack says gardening helps restore broken relationships—with the earth and with each other—a view that is not so far removed from Score's perspective. In spite of their differences, both agree: If Detroit were to receive a check for billions from Washington, D.C., to fix everything, it would not be able to repair broken relationships within the city. Only God can do that.
"Christians will have a role and God will work more broadly to make Detroit a better place," Score says. "People will look at Detroit and say, 'Wow, what a comeback.'"
Melissa Steffan is Christianity Today's editorial resident.
Have something to add about this? See something we missed? Share your feedback here.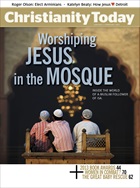 This article is from the Jan/Feb 2013 issue.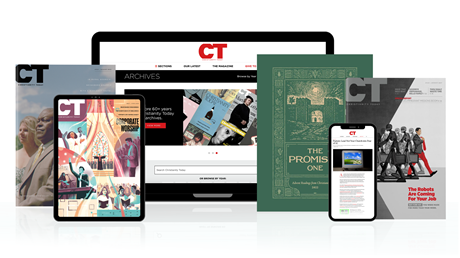 Annual & Monthly subscriptions available.
Print & Digital Issues of CT magazine
Complete access to every article on ChristianityToday.com
Unlimited access to 65+ years of CT's online archives
Member-only special issues
Subscribe
Planting New Life in Detroit's Vacated Landscape
Planting New Life in Detroit's Vacated Landscape