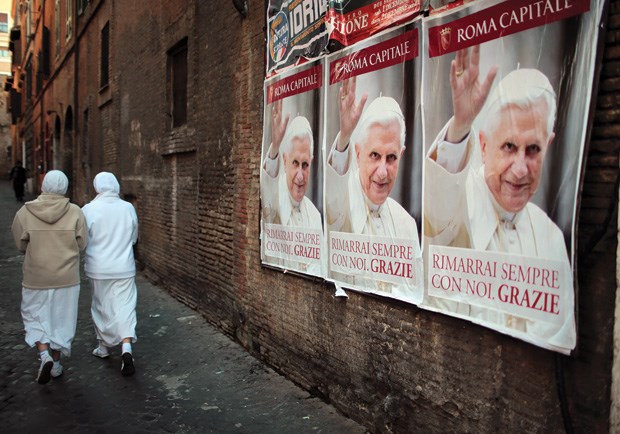 Image: Christopher Furlong / Getty
When the new pope is consecrated, he will inherit a troubled global church. Internal scandal and unaddressed external problems pose great risks to the vitality of Catholicism. But the consequences of success or failure are huge for the church universal, the world's 2.1 billion Christians of every denomination.
This is more than a butterfly effect. Rome is not Las Vegas—what happens in Rome will not stay within the borders of Vatican City. One consequence of globalization is that the walls that have long divided Catholics from Orthodox, mainline Protestants, evangelicals, and Pentecostals are eroding.
Brian Stiller,a global ambassador for the World Evangelical Alliance, commenting about Catholic and evangelical relations, wrote on his blog recently, "Not in 500 years have the two sides been so close and friendly."
The challenges inside the Vatican and the Catholic Church are familiar, and they are of concern to every Christian who longs for a healthy body. Two cardinals, Keith O'Brien (Scotland) and Roger Mahony (Los Angeles), are just the latest Catholic leaders who stand accused of wrongdoing. Several priests allege that O'Brien initiated "inappropriate" behavior, possibly sexual, with them. Court documents reveal that Mahony relocated priests, known to be sexually abusive, to shield them from prosecution. In addition, a money-laundering scandal has tainted the Vatican's reputation of integrity. And the so-called Vatileaks scandal has pulled back the curtain on infighting and factionalism within the potent Catholic curia, the leadership core.
Our point is not to kick an institution that's already downed by scandal. Protestants, after all, are well acquainted with the temptations of money, sex, and power. Instead, we want to help Christians everywhere comprehend that a healthy and gospel-proclaiming Catholic body greatly benefits all churches—and the cause of Christ.
So, what is the benefit of a healthier papacy and Roman Catholic Church?
Both the late Pope John Paul II and Pope Emeritus Benedict exercised the teaching office in extraordinary ways. They championed the sanctity of life against the culture of abortion and mercy killing. They spoke out against the corrosive effects of secularism. Both convened urgent discussions between Christians and Muslims, and between warring nation-states. They encouraged ongoing theological dialogue between Catholic and Protestant scholars about justification, the authority of the church, and the proper understanding of the Virgin Mary.
Few Christian institutions have the historic scale and scope of the Catholic Church in the arenas of health care, education, and works-of-mercy outreach to the poor. The Catholic Church is the largest health-care provider in the world, managing 26 percent of all health-care facilities. It runs the largest U.S. K–12 private school network, serving more than 2 million students. But scarcer esources mean that needed schools, clinics, and ministries face closure every year. This reality provides Protestants and Catholics a new context for collaboration in mission. We trust the new pope will support such partnerships.
Relations between Catholics and Protestants are warmer than ever. For example, the Vatican has reached out to conservative Episcopalians who have quit the national church. It has accommodated their desire to retain their Anglican identity and established communion with them. But the era of competition is not over: In Brazil, the nation with the largest Catholic population, tensions remain at boiling point. The influx of cradle Catholics by the millions into evangelical and charismatic congregations is historic. It shows few signs of tapering off.
Catholic-Protestant partnership, then, whether at the grassroots or the grasstops, must be grounded in mutual commitments: to the authority of Scripture, the atoning work of Christ, the need for individual salvation and conversion, and the expression of the gospel through evangelism and social action.
Getting Protestants as such to ramp up mission is not that easy, since there are so many, often bickering, voices in the mix of Protestantism. Whether we Protestants like to admit it or not, though, there is a single person in Rome who can influence Christians of every stripe to work more heartily in the cause of Christ, sometimes together (even with Catholics) and sometimes faithfully in their own theological tradition. Given the monumental spiritual and social challenges of the 21st century, it is more important than ever that Protestants and Catholics figure out how and where they can work together.
That's why even non-Catholics are praying fervently for the new pope.
Editor's Note: This article has been edited to clarify that at the time of publication, Catholics did not have a plan to accommodate German Lutherans in their Lutheran identity and to establish communion with them.
Have something to add about this? See something we missed? Share your feedback here.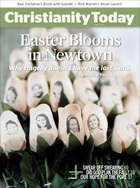 This article is from the April 2013 issue.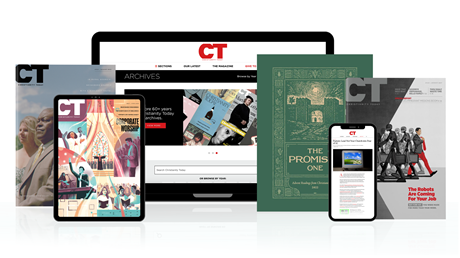 Annual & Monthly subscriptions available.
Print & Digital Issues of CT magazine
Complete access to every article on ChristianityToday.com
Unlimited access to 65+ years of CT's online archives
Member-only special issues
Subscribe
A Pope for All Christians
A Pope for All Christians