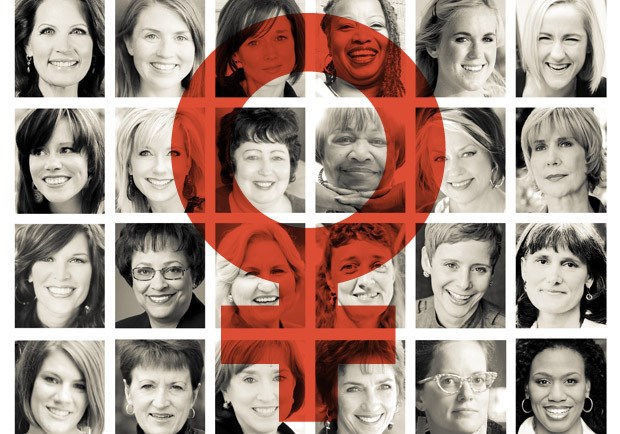 Christian women who want to pursue influential roles in politics, the church, and other sectors of public life in the United States and Canada have never before had more opportunities to do so. As the following profiles in our cover package show, they are taking advantage of those opportunities in spades. It's not just a golden moment for Christian women, of course, but for the entire church, as we benefit from the fruit of their manifold gifts.
Not that long ago, this cover package would have been inconceivable. But that isn't to say that Christian women had no influence in church and society before 2012. It was women who formed the Philadelphia Female Anti-Slavery Society in 1833. Harriet Tubman, a Christian who escaped slavery, went on to lead an influential movement within the Underground Railroad.
Methodist Frances Willard led two million members worldwide in the temperance movement more than a century ago, influencing many to support women's suffrage as a "weapon of protection to her home and tempted loved ones from the tyranny of drink." The movement also started kindergartens, passed child labor laws, and in the 1870s created the first daycares for the children of working women.
Today evangelicalism continues to feel the effects of women's leadership. In the 1940s and '50s, Henrietta Mears, a dynamic Christian educator, shaped the church's future in powerful ways, discipling a number of future evangelical leaders, including Bill Bright, founder of Campus Crusade for Christ.
Women writers have played a particularly important role in evangelicalism. Rosalind Rinker's Prayer: Conversing with God changed the way evangelicals prayed together. Before Rinker, many believed that prayer should be in the King's English, spoken formally, as if addressing a monarch. The idea that Christians could talk to God as a friend, conversationally, was Rinker's radical idea that is now commonplace.
Tensions remain—and in some ways are exacerbated—as women pursue leadership in many spheres. Denominations and particular churches continue to argue about the appropriate role of women—whether they can teach men or be ordained, for example. Others debate how to best understand Scripture's description of the role of women in marriage. Some raise concerns that by recognizing women who find a voice in the public sphere, we may be subtly denigrating the work of stay-at-home mothers. (This would be true only if one believed that public work was intrinsically more valuable than private, which would be hard to defend if one really believes the meek are blessed.)
In some key respects, though, the distinction between public and private, between professional career and mothering, is being blurred. Many stay-at-home moms have become publicly influential as they blog from their farmhouses, tweet from grocery stores, or phone in a conference call while watching a 2-year-old.
The causes and subtleties of Christian women's newfound public influence will have to wait—it's a topic that deserves careful analysis. In this issue, we simply want to highlight, indeed, celebrate, the simple fact of this new development, as women's leadership gifts are changing the life of the evangelical church and North American society in remarkable ways.
The List
A few years ago, Christianity Today associate editor Katelyn Beaty and I brainstormed the number of Christian women in public life, coming up with just a few names for a Her.meneutics piece. We noted obvious names like Bible teachers Beth Moore, Joyce Meyer, and Anne Graham Lotz, but were discouraged when we tried to pinpoint influential Christian women in other arenas.
Since then, with the help of several influential Christian leaders, we began paying closer attention to women who have risen to leadership in various sectors. We began noting how women have entered into prominent political, business, or other leadership positions, while others have also been paving the way in the arts, education, and ministry.
To create this list, we asked dozens of evangelical leaders to identify Christian women in North America whom evangelicals (both men and women) admire and who are shaping the life of the church and culture in significant ways. We tabulated the results, and ended up with 50 that clearly stood out. We decided to profile a few of these women, especially those whom we feel readers should know more about (and who have not already been profiled in CT). As with any list, readers (like the editors) will argue about who should be included and who should not. This list is hardly the last word, but it recognizes the growing public role of Christian women in our movement and culture, and suggests the ways they are shaping our future. — Sarah Pulliam Bailey, online editor for Christianity Today.
Science, Business, and the Environment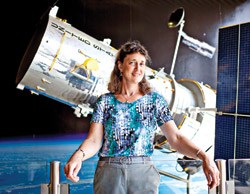 Jennifer Wiseman Astronomer
Jennifer Wiseman's affection for astronomy began with late-night stargazing walks with her parents on their Arkansas farm. Today, Wiseman is an astrophysicist, public speaker, and one of the country's top leaders on science policy.
On the scientific side, she earned her Ph.D. in astronomy from Harvard University studying how stars are formed. After research fellowships at the National Radio Astronomy Observatory and the Johns Hopkins University, she joined nasa in 2003, where she now serves as senior project scientist for the Hubble Space Telescope, perhaps the most recognized and accomplished telescope in the world.
In the area of policy and public discourse, Wiseman served as a Congressional Fellow, and she became the director of the Dialogue on Science, Ethics, and Religion for the American Association of the Advancement of Science (AAAS) in 2010. AAAS launched the dialogue program in 1995, recognizing that as cutting-edge science increasingly raised ethical and religious questions, better communication was needed between scientists and religious communities.
In her spare time, Wiseman speaks widely on the relationship between science and faith. "I encourage a natural sense of awe, curiosity, praise, gratefulness, and humility as our first shared response to the great scientific discoveries of our time."—Catherine H. Crouch, Swarthmore College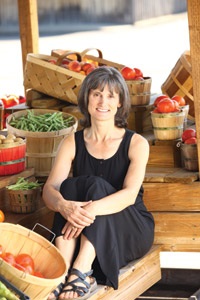 Nancy Sleeth: Environmental Advocate
By outward appearances, Nancy Sleeth is an unassuming Kentuckian with her straight, blackish hair and a glimmer of gray. She wears plain colors and a touch of makeup. Yet a deeper look reveals she's anything but ordinary. With her husband, Sleeth cofounded Blessed Earth, which addresses environmental concerns on Christian grounds. Her recent book, Almost Amish (Tyndale), asks Christians to consider adopting a simpler, more sustainable life.
After her husband gave up his medical practice, the Sleeths sold their New England home, moved to Kentucky, reduced their family's footprint, and began sharing a creation care message in churches.
"Our homes reflect our values," Sleeth says. "They reflect who we are inside and what we hold most precious."
The ministry has mobilized 12 divinity schools to "go green" and integrate creation care into their curricula. By targeting future pastors, Sleeth has become a quiet force among evangelicals on creation care and simple living."How can we see the face of God in still waters and green pastures when we are chronically refreshing the screen?" she asks.—Jonathan Merritt, author, Green Like God.
Also:
Katharine Hayhoe
Katharine Hayhoe is an atmospheric scientist, political science professor, the director of the Climate Science Center at Texas Tech University, and ceo of atmos Research, a scientific consulting group. She also serves as an expert reviewer for the Intergovernmental Panel on Climate Change, and coauthored A Climate for Change (FaithWords).
Bonnie Wurzbacher
Bonnie Wurzbacher, retired senior vice president of Coca-Cola, brings her business expertise to bear as she consults and serves as a board member at Cbeyond, the Dennis Hastert Center at Wheaton College (Illinois), 4Word Women, and Columbia Theological Seminary.
Dorothy Chappell
Dean of natural and social sciences at Wheaton College, Dorothy Chappell has spent more than two decades in administration and teaching in Christian higher education. She has received awards for teaching, and has researched genetics, ethics, and biochemistry. She is the coauthor of Not Just Science: Questions Where Faith and Natural Science Intersect (Zondervan).
Tracey Bianchi
Integrating motherhood and justice advocacy, Tracey Bianchi champions environmental care and supporting women in developing countries. She authored Green Mama (Zondervan) and Mom Connection (Baker), and serves on the pastoral staff at Christ Church of Oak Brook (Illinois).
Arts, Entertainment, and Sports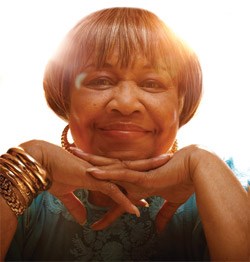 Mavis Staples: Gospel Singer
When Mavis Staples sings, her deep, spiritual voice soothes wounded souls and brings hope to those facing challenges. The words to "I'll Take You There," the 1972 hit made famous by Staples and her family, the Staple Singers, were a healing balm for a fractured nation. The Vietnam War and the volatile 1960s had just ended—a decade highlighted by strife and the civil rights movement. Staples and her family sang in the middle of it. Her father, Roebuck "Pops" Staples, befriended Martin Luther King Jr., whom the Staples family often joined for rallies and marches, singing freedom songs like "Long Walk to D.C." and "Why Am I Treated So Bad?"
Long after Pops died and the Staple Singers faded, Staples kept making music—three albums in the 1970s, three in the '80s, two in the '90s, and four in this millennium. Her most recent, You Are Not Alone, won a Grammy for Best Americana Album in 2010.
Her music remains focused on love, hope, and justice. Over many decades, she has helped introduce the gospel to millions.
"People need to know that even though they may not be able to change their circumstances, they themselves can be changed," she told CT. "Prayer changes things. God changes things. And if you'll let him, God is able to carry you through."—Tamela Mann, actress and gospel singer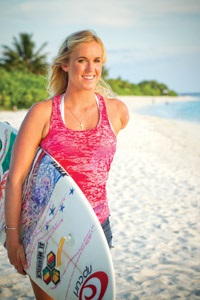 Bethany Hamilton: Professional Surfer
Bethany Hamilton's story of overcoming tragedy with the help of her faith and family has given one of the top professional surfers a certain cachet among evangelicals. At age 13, she lost her left arm after being attacked by a shark. But within three weeks, she was back in the water, and she slowly learned how to get up and balance without the use of her arm.
"God gave me a sense of peace about it, because he's not going to allow anything that he doesn't think you can handle," she says.
Hamilton's story has been the subject of many books and a 2011 film, Soul Surfer. The Kauai resident founded Friends ofBethany Foundation, an evangelistic organization dedicated to helping shark attack survivors and amputees. "There were frustrating times and times of uncertainty," Hamilton said. "But I kept coming back to the basics: Lord, what do you want me to do?"—Shawn Johnson, 2008 Olympics gymnast
Also:
Roberta Green Ahmanson
Philanthropist and arts patron Roberta Green Ahmanson's Fieldstead and Company funds several faith-related groups, such as the Museum of Biblical Art, the Discovery Institute, and Biola University. Ahmanson coauthored Islam at the Crossroads (Baker).
Sara Groves
Seven-time Dove Award nominee Sara Groves is an advocate for Food for the Hungry and International Justice Mission, and is on the board of directors for John Stott Ministries. With her husband, Groves recently opened the Art House in St. Paul, Minnesota, a gathering place for discussing faith and the arts. Her latest album is Invisible Empires.
Roma Downey
A two-time Emmy Award and Golden Globe nominee, Roma Downey played Monica on Touched by an Angel (CBS) for a decade. A producer for the History Channel's upcoming The Bible, Downey is also the author of the children's book Love Is a Family (HarperEntertainment). As a philanthropist, she is a spokesperson with Operation Smile, a charity that provides surgeries for children with cleft lip and palate.
Jordin Sparks
At 17, Jordin Sparks became the youngest winner of American Idol, continuing on in the mainstream as a pop and r&b recording artist. Sparks has been involved in fighting malaria in Ghana and helping earthquake victims in Haiti. She's a VH1 Save the Music Foundation Ambassador, which advocates for music education in schools.
Writing and Publishing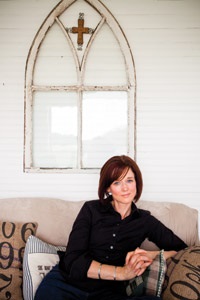 Ann Voskamp: Author and Blogger
As a Canadian farmer's wife and homeschooling mother of six, Ann Voskamp presides over schoolwork and an unending pile of laundry. She also maintains a popular blog and contributes to Laity Lodge's The High Calling site. In 2011, Zondervan released her first book, One Thousand Gifts: A Dare to Live Fully Right Where You Are, which quickly became a New York Times best seller, with Publishers Weekly describing her as a "publishing phenom."
Since then, Voskamp has been in demand in media and has appeared on television, radio, and the conference circuit, including Women of Faith. Her book and talks respond to the conundrum of the biblical injunction to "rejoice" in a broken world. Voskamp has found joy through gratitude, leading her readers into the practice of seeing and recording glimpses of God, "flaming bushes" in the everyday moments of life. Voskamp blends raw memoir with a contemplative, poetic style she calls "prosetry," enriched with quotes from such notables as C. S. Lewis, Henri Nouwen, and Annie Dillard.
"How do you rejoice in a world where babies die and diagnoses startle and your life can be upended in a moment?" Voskamp asks. "Where in the world, in all this world, do we find joy?" Voskamp's own reflection on her meteoric and improbable fame reveals the humility that permeates her work and her presence. "When you know you are so broken and something is entirely in spite of you, it lays you right low," she told CT in an e-mail.
Her followers on social media, numbering in the tens of thousands, describe her as "authentic," "pure-hearted," "tested by suffering," "a gentle spirit." In an age of acrimonious public discourse outside the church and much ego-driven sermonizing within, Voskamp quietly invites rather than incites. And as American women enter the fourth decade of (self-reported) declining levels of happiness, her invitation to practice eucharisteo, giving thanks, "right where you are," provides a needed goad and balm.
To be sure, poetic writing that stretches some metaphors has created controversy in some quarters. But none can deny her growing influence.—Leslie Leyland Fields, editor, The Spirit of Food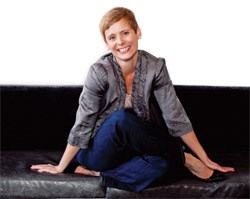 Margaret Feinberg: Author and Speaker
Margaret Feinberg's biblical knowledge, passion, quick wit, and turn of phrase have drawn in readers. And her emphasis on experiencing a personal relationship with God resonates with Christians from many persuasions. The Dallas Morning News has said, "She has a knack for leading us to an 'aha' insight or a reflective 'hmmm.' "
Feinberg is a relational teacher who longs to connect with her audience and welcomes interaction and feedback through her books and Bible studies.
While researching for Scouting the Divine, the book that put her on the radar, Feinberg spent time with a beekeeper, a shepherdess, a farmer, and a vintner. She asked them to comment on biblical passages, not from a theological perspective, but as experts in their trade. Along the way, she gained insight about how Scripture applies to life today and discovered answers to puzzling questions: Do sheep really know their shepherd's voice? How often does a grapevine need to be pruned? What does it mean for a land to be described as flowing with honey?
She writes of her experience feeling the first shearing, what a shepherdess considers the finest fleece. "For the first time in a long while, maybe ever, I had felt with my own hands what God desired from sacrifice," she writes. "In asking for the first fleece, God isn't asking for the biggest. He wants the smallest and the softest. He doesn't want more. He wants the best."
Feinberg turns exegesis into an art, delivering findings that invite the audience to touch, taste, smell, and see God's handiwork throughout the Scriptures and in their own lives.—Ed Stetzer, president, LifeWay Research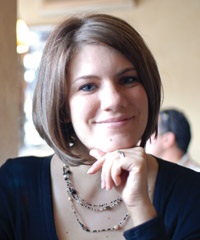 Rachel Held Evans: Author and Blogger
Since starting her blog in 2007, the Dayton, Tennessee, native has tackled religious pluralism, Love Wins, biblical literalism, biblical inerrancy (the word biblical, for that matter), the earth's age, and gender (the focus of her second book, A Year of Biblical Womanhood, Thomas Nelson). Evans, who grew up in nondenominational churches in the South, regularly questions traditional evangelical stances. "We aren't looking for a faith that provides all the answers," Evans writes about fellow young Christians. "We're looking for one in which we are free to ask the questions."
"A period of intense doubt and questioning" led to her blog, a first book (Evolving in Monkey Town), and eventually leaving her local church, a decision Evans recounts in one of her most-read blog posts. (She and her husband tried unsuccessfully to start a house church last year.)
Evans's contrarian approach treads the path of many other "post-evangelicals," and her essays often read like Exhibit A for Barna Group's unChristian. With 1.2 million unique visitors to her blog in the past year, Evans is clearly striking a chord.—Katelyn Beaty, associate editor, Christianity Today
Also:
Marilynne Robinson
The Pulitzer Prize-winning author of Gilead (Saint Martin's Press), Marilynne Robinson is a famed novelist and essayist. Influenced by John Calvin, Emily Dickinson, and Henry David Thoreau, Robinson published her first novel, Housekeeping (Farrar, Straus Giroux), in 1980. Her 2008 novel, Home (Macmillan), won the Orange Prize for Fiction.
Elisabeth Elliot
The widow of martyred missionary Jim Elliot, Elisabeth Elliot has written what have become staple books in many evangelical homes. She is the author of over 20 books, including Shadow of the Almighty: The Life and Testament of Jim Elliot (HarperCollins) and Passion and Purity (Revell).
Lauren Winner
A professor of Christian spirituality at Duke Divinity School, Lauren Winner writes and lectures widely on Christian practice, the history of Christianity in America, and Jewish-Christian relations. Her books include Real Sex (Brazos) and, most recently, Still: Notes on a Mid-Faith Crisis (HarperOne).
Luci Shaw
Author of 10 volumes of poetry, Luci Shaw has been a writer in residence at Regent College (Vancouver) since 1988. She lectures on art and spirituality, the Christian imagination, poetry-writing, and journaling as an aid to artistic and spiritual growth. Her books include Breath for the Bones (Thomas Nelson) and The Genesis of It All (Paraclete). Shaw is poetry editor of quarterly journal Radix and poetry and fiction editor of Crux, a journal published by Regent.
Social Justice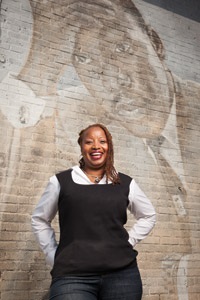 Brenda Salter McNeil: Reconciler
In her racial reconciliation work, Brenda Salter McNeil tells the story of her friend "Sam," her nickname for the unnamed Samaritan woman at the well in John 4. McNeil speaks of Sam as a broken, marginalized woman in need of forgiveness and healing. McNeil uses Sam as the first credible witness of the kingdom of God because Jesus intentionally crossed barriers. Jesus' example stands at the heart of McNeil's preaching, teaching, and consulting ministry of reconciliation. She calls the church, God's harlot, to return to a right relationship with its first love, meanwhile calling people of different races, ethnicities, genders, and cultures to take the first steps toward reconciliation and justice.
"I want to suggest to you that Jesus is on trial," she said in one sermon. "We, the church, are the people sent into the world to corroborate his testimony. We're supposed to take the witness stand, and have enough credibility in how we do life together that people believe us. Amen?"
McNeil was propelled into national ministry after giving keynote addresses at the Urbana missions conferences. Her book The Heart of Racial Justice (IVP) challenges evangelical leaders and institutions to examine the impact of choices on racial, ethnic, and gender injustice in the church. Her work has shaped the policies of Christian colleges, universities, and seminaries across the country and the world.—Lisa Sharon Harper, director of mobilizing, Sojourners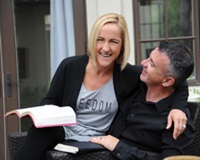 Christine Caine: Antislavery Crusader
Christine Caine was so moved by girls being bought, sold, and raped for profit, she awakened in the night five years ago with a drive to fight for their rescue.
Caine and her husband founded the A21 Campaign to confront modern-day slavery in Eastern Europe. The campaign works with churches and government authorities to prosecute traffickers, educate communities on prevention, and run shelters for victims. From caring for those who have been abandoned and exploited, to raising up hundreds of thousands of people on nearly every continent, Caine and her team are relentless in their pursuit of God's passion for justice.
The Australian from Hillsong Church experienced childhood abuse and at 33 discovered she had been adopted. A regular at Catalyst and Women of Faith conferences, she represents a growing movement of Christians eager to combat trafficking. Her recent book, Undaunted: Daring to Do What God Calls You to Do (Zondervan), explores how God chooses the unlikely. "Jesus means for us to go and find and rescue the screaming because we are fearless and faithful," she says, "because we know what it is to be lost and found."—Bethany Hoang, International Justice Mission
Also:
Bethany Hoang
Bethany Hoang directs the International Justice Mission Institute for Biblical Justice, aiding those caught in violent injustice. Hoang speaks and teaches across the country to explain the work of International Justice Mission and to coach international Christian leaders.
Lynne Hybels
Lynne Hybels, who started Willow Creek with her husband, Bill Hybels, is author of Nice Girls Don't Change the World (Zondervan). Hybels has worked with ministries in Latin America and Africa to highlight justice issues, and she supports domestic immigration reform. She partners with grassroots peacemakers in the Middle East and Africa and started Ten for Congo to support Congolese victims of gender-based violence.
Amy Sherman
Amy Sherman is senior fellow at the Sagamore Institute for Policy Research, where she directs the Center on Faith in Communities. She is the author of six books, most recently Kingdom Calling (IVP). Sherman founded and ran an inner-city ministry in Charlottesville, Virginia, for six years and volunteers as a senior fellow with the International Justice Mission Institute for Biblical Justice.
Jenny Yang
Jenny Yang is the director of advocacy and policy for the Refugee and Immigration Program at World Relief, the service arm of the National Association of Evangelicals. Her research on immigrants led her to coauthor Welcoming the Stranger: Justice, Compassion and Truth in the Immigration Debate (IVP).
Political Life and Thought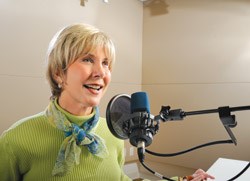 Joni Eareckson Tada: Life Ethics Advocate
Joni Eareckson Tada's best-selling autobiography, Joni, details her dive into the Chesapeake Bay that left her paralyzed. Even as a young girl, Tada became one of those rare people who, despite the difficulties—anger, depression, suicidal thoughts, and a severe crisis of faith—has testified to the deepest truth that God is present in the darkest of nights.
"The greater thing Jesus promises we can do is not the miracle, but the advancement of the gospel, reclaiming what is rightfully his," she told CT of her suffering. "God is not closing the curtain on suffering until there is more time to gather more people into the fold of Christ's fellowship."
Tada served on the National Council on Disability under President Reagan and the first President Bush, and has served on several boards and committees for religious organizations. She has written more than 70 books and has been honored with numerous awards, including honorary degrees from several institutions.
Her difficulties have only increased in her later years. For the past decade, she has faced chronic pain, and in 2010, she was diagnosed with breast cancer, though she is currently in remission.
Throughout it all, Tada's story has offered inspiration to millions far deeper and more lasting than the saccharine platitudes our quick-fix entertainment culture routinely suggests.—Charmaine Yoest, president, Americans United for Life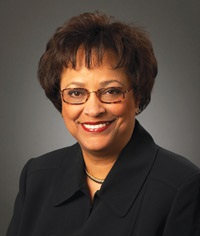 Kay Coles James: Mentor to Minorities
The Census Bureau projects that by 2050, ethnic minorities will constitute the majority of the American population, a prediction Kay Coles James accepts with a sense of responsibility.
James founded the Gloucester Institute in 2007 to mentor minority students and professionals to create solutions to health care, Medicaid, economics, and public education. These are policy areas she was responsible for during her 30-year career in the public arena.
James was the director of the Office of Personnel Management under President George W. Bush and a member of the President's Management Council.
"She creates warmth and an idea of 'solutionism,' getting the job done," said Andrew Wilkes, a faith and community relations associate for Habitat for Humanity who was a member of her emerging leaders program. "She doesn't focus on who gets the job done. Rather, she emphasizes common ground and doesn't demonize any [political] side."
James has also served on the National Commission on Children and on Focus on the Family's board. Corporate agencies, academic institutions, and politicians still turn to her for insight to tackle deep-rooted issues.—Jasmine Young, editorial intern, Christianity Today
Also:
Condoleezza Rice
Under President George W. Bush, Condoleezza Rice became the first female African American Secretary of State. She is now a political science professor at Stanford University, where she previously served as provost.
Sarah Palin
Former governor of Alaska, Sarah Palin was the first female Republican vice presidential candidate. Her book Going Rogue: An American Life (HarperCollins) has sold more than two million copies. Her social media and television appearances (her show, Sarah Palin's Alaska, broke a record for TLC) keep her in the public eye.
Jean Bethke Elshtain
University of Chicago political philosopher Jean Bethke Elshtain has studied democracy, ethics, religion and politics, and international relations. Her political insights have helped her win many awards, fellowships, and memberships. She has written more than 20 books, including Augustine and the Limits of Politics (Notre Dame).
Michele Bachmann
A 2012 candidate for the Republican presidential nomination, Michele Bachmann is the first female Republican member of the House of Representatives to represent Minnesota. A graduate of Oral Roberts University who was influenced by Francis Schaeffer, she became an early supporter of the tea party movement, founding the House's Tea Party Caucus. She is the mother of five children and has taken in 23 foster children.
Church Life and Ministry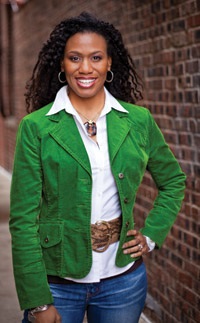 Priscilla Shirer: Bible Teacher and Author
Priscilla Shirer never intended to go into ministry. She aspired to be a broadcast journalist, studying communications at the University of Houston. She was once a CBS reporter and host. But as early as 1993, during her freshman year of college, her path to becoming a Bible teacher began to unfold.
At age 18, Shirer started speaking at Bible studies and events while interning with a Christian radio station. She later received a master's degree in biblical studies from Dallas Theological Seminary (DTS).
"The Lord slowly weeded things out, saying, 'Priscilla—ministry, ministry, ministry,' " Shirer says. "My calling is ministry to women."
Even as she did not plan to pursue work in ministry, it became a natural progression from her upbringing as daughter of well-known evangelical preacher Tony Evans, senior pastor of Oak Cliff Bible Fellowship. She married Jerry Shirer, a businessman who left the corporate world to pursue ministry alongside his wife. The parents of three boys, the couple works from home while leading Going Beyond Ministries, which focuses on expository Bible teaching.
"She has seen ministry from all sides," said Paige Greene, director of adult live events for LifeWay. "She has such a commanding presence on the platform, but she's utterly approachable at the same time."
Along with her teaching, Shirer has authored several books, including her most recent, The Resolution for Women, a resource connected to the creators of the movie Fireproof. Shirer offers a unique voice as the only African American female within LifeWay Women. Her LifeWay Bible studies include five video series, including studies such as One in a Million and He Speaks to Me. Shirer, Beth Moore, and Kay Arthur occasionally speak together at events to create a wider appeal to women within the Southern Baptist Convention.
As a young mother working in ministry, Shirer connects with many balancing family and career; she uses illustrations from her own life to connect to larger scriptural points. The preacher's daughter with a magnetic blend is reaching a diverse demographic.—Trillia Newbell, freelance writer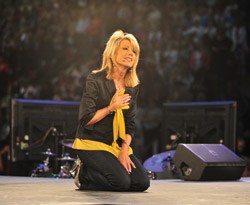 Beth Moore: Bible Study Teacher and Author
Beth Moore might just be the best-known evangelical the wider world has rarely encountered. She flies relatively under the radar through her Living Proof Ministries, but her influence spreads far and wide, especially among Christian women. She's an intense and animated Bible study teacher who jokes about her nose, talks openly about her childhood abuse, and exposits Scripture.
What issues are holding women back from reaching their full potential? The Houston-based Bible study teacher who started as an aerobics instructor points to insecurity. "I have the outrageous joy of living with women all the time. And I'm telling you, it is the number one issue I see in us right now," Moore told CT before her book So Long Insecurity (Tyndale) reached The New York Times bestseller list.
Through Bible studies like Get Out of That Pit (Thomas Nelson), Moore touches on the internal pressures women face. Her fill-in-the-blank workbooks and companion videos on books like Daniel and Esther serve as a staple in many women's ministries.—Sarah Pulliam Bailey, online editor, Christianity Today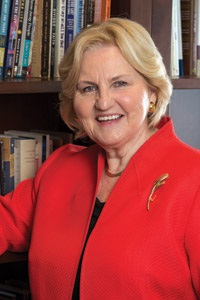 Jo Anne Lyon: Church and Denominational Leader
Jo Anne Lyon has a résumé with more facets than an expensive diamond. She has served with her minister husband, Wayne, and is the mother of four and grandmother of six. Her degrees come from state and private universities, not including five honorary doctorates. She is an adjunct professor of church and society at two graduate schools and publishes frequently. Board memberships range from the Evangelical Council for Financial Accountability and the National Association of Evangelicals to five colleges and universities.
Two high-profile positions highlight her story: She founded World Hope International, an independent relief and development agency focusing on education, enterprise, and community health. And she has also led the Wesleyan Church denomination since 2008 as general superintendent, publishing books like The Ultimate Blessing (Wesleyan Publishing House).
The early history of the Wesleyan denomination is closely tied to the antislavery movement. It was also the first denomination to ordain a woman in America in 1856. More than 150 years later, Lyon pioneers the anti-trafficking movement to free women and children from sexual slavery in the 21st century. She has become an international voice for the 27 million trafficked every year.
Though Lyon holds prominent leadership positions, she humbly crusades to feed the hungry, serve the poor, bring justice to the oppressed, and preach salvation to the lost. She embodies the Wesleyan Church's goal to "fulfill the Great Commission in the spirit of the Great Commandment." It's no wonder that many Christian leaders, including World Relief president Stephan Bauman, say, "Jo Anne is one of my heroes."—Leith Anderson, president, the National Association of Evangelicals
Also:
Carolyn Custis James
President of the Whitby Forum and founder of Synergy Women's Network, Carolyn Custis James encourages women to pursue their callings. Her many books include Half the Church (Zondervan) and The Gospel of Ruth (Zondervan).
Anne Graham Lotz
Anne Graham Lotz, who founded the evangelistic nonprofit AnGeL Ministries, is a dynamic Bible teacher and evangelist. Infertility, miscarriages, and depression marked the early years of her marriage, but these experiences became the soil out of which her ministry grew. Her books include Just Give Me Jesus (Thomas Nelson) and Expecting to See Jesus (Zondervan).
Joyce Meyer
Joyce Meyer's messages are carried on hundreds of television and radio stations through Joyce Meyer Ministries. She combines biblical insights with stories of being sexually abused as a child and her failed first marriage, teaching others how to relate to God in the midst of pain. She has written over 80 books, including Eat the Cookie … Buy the Shoes (FaithWords) and Power Thoughts (FaithWords).
Kay Warren
Cofounder of Saddleback Church, Kay Warren, with her husband, Rick, advocates for those with HIV/AIDS and their orphaned children. Her most recent book, Choose Joy: Because Happiness Isn't Enough (Revell), explores her own response to suffering. She also coauthored Foundations, a systematic theology course used in churches worldwide.
Family Life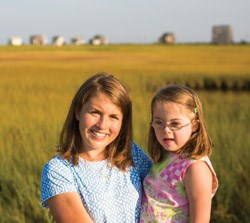 Amy Julia Becker: Author and Speaker
At 34, Amy Julia Becker has stirred one of the great philosophical conversations of our time: "What does it really mean to be perfect?"
In 2011, she authored A Good and Perfect Gift (Bethany House), highlighting her struggles with perfectionism as she chronicled the months before and the years after learning that her firstborn daughter, Penny, has Down syndrome.
Becker's book reminded readers that Jesus, though truly perfect, also had bodily limitations. Each of us, with our limitations and imperfections, has gifts to offer the church, in dependence on one another and on God.
"Penny is both created in God's image and fallen from grace—like everyone else," she wrote for CT. "By giving me a new understanding of God's view of perfection, Penny has offered us a way to participate more fully in the body of Christ as we become more and more human and more whole."
The Princeton University and Princeton Theological Seminary graduate juggles writing during the most time-consuming, energy-draining first years of rearing three young children. Becker is widely admired for balancing her various callings and responsibilities as mother, wife, and writer. "Being fully human implies understanding ourselves as creatures," she wrote. "A major aspect of recognizing my humanity meant recognizing that I am vulnerable, needy, dependent, and limited. Just like my daughter."—Gabe Lyons, founder, Q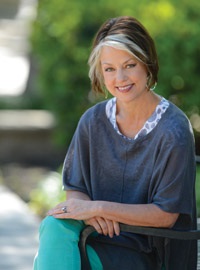 Elisa Morgan: Women's Ministry Leader
In 1989, as the "mommy wars" were heating up, Elisa Morgan became the first CEO of MOPS (Mothers of PreSchoolers), a Christian ministry to mothers of young children. But Morgan avoided taking sides, instead focusing on evangelism and leadership development.
Founded in 1973, MOPS coordinated 350 MOPS groups when Morgan was hired; at the time, her own kids were 5 and 3. "I had to be authentic, or it would have fractured my soul," Morgan says.
She grew MOPS to more than 4,000 groups of over 100,000 women while she wrote several books. "She never took the attitude that she had 'arrived' as a mom," says Mary Beth Lagerborg, former MOPS director of media. "Her vulnerability made it possible for many moms to identify with her."
Morgan was one of few female CEOs of an international ministry, holding an M.Div. from Denver Seminary.
Today, Morgan is president of Mission Momentum, a nonprofit focused on mobilizing women. Her work has given mothers a place to network and connect with others, to understand and use their gifts.—Keri Wyatt Kent, author of Deeply Loved and nine other books.
Also:
Juli Slattery
Formerly Focus on the Family's radio cohost, Juli Slattery is cofounder of a new ministry for women called Authentic Intimacy. Her family and marriage books include No More Headaches: Enjoying Sex and Intimacy in Marriage (Tyndale).
Leslie Parrott
New York Times best-selling author and cofounder of the Center for Relationship Development, Leslie Parrott is a marriage and family writer. She has coauthored books with her husband, Les, including Saving Your Marriage Before It Starts (Zondervan).
Jen Hatmaker
After temporarily housing hurricane victims, Jen Hatmaker felt troubled by her lifestyle. Slowly she identified seven areas of excess, which led to her book 7: An Experimental Mutiny Against Excess (b&h Books). A biological mother of three and adoptive mother of two Ethiopian children, Hatmaker is best known as a blogger and the author of nine other books.
Katherine Leary Alsdorf
Founder and executive director of Redeemer Presbyterian Church's Center for Faith and Work in New York City, Katherine Leary Alsdorf combines faith and calling. She's had 20 years of experience in the tech industry, including as the CEO of two companies and the president of another.
Esther Fleece
As Focus on the Family's assistant to the president for millennial relations, Esther Fleece acts as a "relationship broker." Listed among the "Five Women to Watch" in 2012 by CNN, she speaks at several conferences, writes for various publications, and connects Christians behind the scenes. (Note: After this article was written, Focus announced it was eliminating Fleece's position.)
Education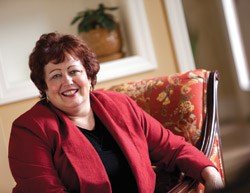 Kim Phipps: College President with Grace
When Kim Phipps gave the Messiah College inaugural address in 2005, she emphasized the importance of hospitality. The college's first female president wasn't simply advocating for providing food and lodging, but also intellectual and spiritual hospitality. The Christian college, she said, must encourage openness to the ideas and experiences of others.
A demonstration of humble academic generosity, she argued, remains essential to the health of a Christian scholarly community, not merely as an expression of civility. As she explained in detail in an essay, academic hospitality "is a methodology of inquiry that humbly assumes that we can learn as much (or more) from those with whom we disagree as we can from our like-minded colleagues."
To make it clear that this spirit of inquiry is not designed to foster an epistemological or moral relativism, Phipps grounds her case for hospitality in biblical authority. To take the thoughts and experiences of others seriously is to respect the image of God in each human being.
Phipps has translated hospitality into acts of institutional leadership, initiating new programs at Messiah in diversity, faculty research, vocational discernment, and curricular integration.
In demand as a speaker and author, she also shepherds a vision in the broader world of Christian higher education as the chair of the board of the Council of Christian Colleges and Universities. —Richard Mouw, president, Fuller Theological Seminary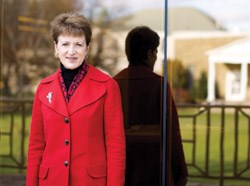 Shirley Mullen: Historian and College President
Shirley Mullen was first a force among Christian historians and then a much admired administrator at Westmont College before becoming president of Houghton College in 2006. In evangelical higher education, she is distinctive for the depth of her academic preparation, the insight of her institutional leadership, and the breadth of her Christian concerns.
The Nova Scotia native wrote a doctoral dissertation at the University of Minnesota on unbelief in the English Victorian era and a second doctoral dissertation on the philosophy of David Hume at the University of Wales. She has also been a promoter of Christian approaches to history, her contributions marked by the balanced seriousness that characterizes all of her work.
Under Mullen's leadership, Houghton has strengthened natural sciences studies and begun social outreach programs. She has rebuilt Houghton's relationship with Sierra Leone, created a partnership with AmeriCorps, and has had Houghton's renowned Christian celebration put on in Rochester and Buffalo.
Mullen has not sought the limelight, but by excelling as a scholar, administrator, and actively concerned Christian, she offers a permanent effect for good in evangelical and academic communities.—Mark Noll, professor of history, University of Notre Dame
Also:
Elaine Howard Ecklund
Director of the Religion and Public Life Program at Rice University, Elaine Howard Ecklund is a sociology professor whose research touches religion, immigration, science, and gender. She is the author of Science vs. Religion: What Scientists Really Think and Korean American Evangelicals: New Models for Civic Life (Oxford University Press), and a forthcoming book on how scientists balance careers with family life. She has received $4 million in grants and awards and will spend the next years researching how scientists in seven countries understand religion, ethics, and gender.
Nicole Baker Fulgham
Nicole Baker Fulgham is the president and founder of the Expectations Project, an organization that works with faith communities to campaign for better education for low-income public school systems. Fulgham, who grew up in Detroit and received her Ph.D. from UCLA, mobilizes faith leaders to support public education reform. Previously, Fulgham was vice president for faith community relations for Teach for America.
Kara Powell
A professor of youth and family ministry at Fuller Theological Seminary, Kara Powell is the executive director of the Fuller Youth Institute. Powell's research has resulted in several books on youth, including Sticky Faith (Zondervan) and Essential Leadership: Ministry Team Meetings That Work (Youth Specialties/Zondervan). As an adviser to Youth Specialties, she speaks around the country to equip youth ministry leaders.
Have something to add about this? See something we missed? Share your feedback here.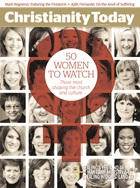 This article is from the October 2012 issue.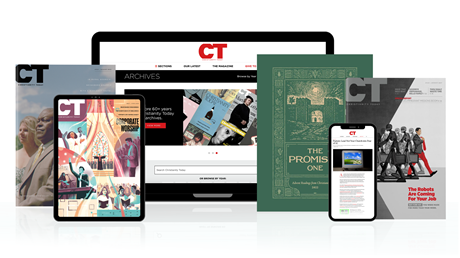 Annual & Monthly subscriptions available.
Print & Digital Issues of CT magazine
Complete access to every article on ChristianityToday.com
Unlimited access to 65+ years of CT's online archives
Member-only special issues
Subscribe
50 Women You Should Know
50 Women You Should Know