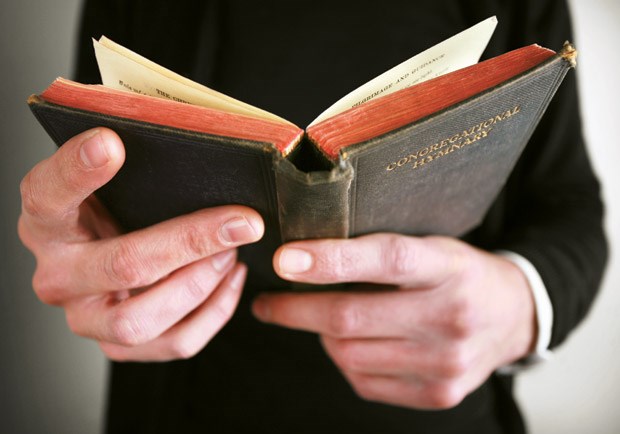 Earlier this year, NPR told the story of Teresa MacBain, a United Methodist pastor who had stopped believing in God. In March, when she just couldn't keep it to herself anymore, she told the American Atheists Convention that she was one of them.
Coming out as an atheist felt good. But when she got home to Tallahassee, Florida, she discovered that a video of her coming-out speech had gone viral. Her church and community shunned her.
I was saddened but not surprised. Many people attend seminary because they are seeking answers to serious questions about the faith. When they do pastoral care, those questions become sharper.
What really caught my attention about MacBain's story was this: "I miss the music," she told NPR. "Some of the hymns, I still catch myself singing them," she said. "I mean, they're beautiful pieces of music."
After I posted a Facebook comment about the way hymns sneak up on this born-again atheist, a friend reminded me of comedian Steve Martin's comic tune, "Atheists Don't Have No Songs." At the New Orleans Jazz Festival, Martin waved a single sheet of paper and told the audience, "This is the entire atheist hymnal, right here."
Among the song's more memorable lines: "Romantics play 'Claire de Lune.' / Born agains sing, 'He is risen.' / But no one ever wrote a tune / for godless existentialism."
Martin is clever, but wrong. John Lennon wrote just such a tune in 1971. Lennon's tune for "Imagine" is indeed inspiring. But Lennon's text posits an existence with "nothing to live or die for." With no countries, no possessions, no heaven or hell, no religion, Lennon promised, the world would live as one. Not likely. Perhaps Martin was right to ignore the song.
Clement of Alexandria said Christian meals should be a 'thankful revelry.'
Maybe "atheists don't have no songs," or perhaps they have two or even ten. But the early Christians didn't have many songs either. Christians were slow to develop a body of their own songs. According to Calvin R. Stapert's A New Song for an Old World: Musical Thought in the Early Church, it wasn't until the fourth century that Christian hymns came into their own. That was when Ambrose of Milan and Ephrem of Syria responded to the popular ditties of Arian heretics by writing orthodox hymns for the faithful. Ephrem wrote over 400 hymns. He titled one of his song cycles "Against Heresies." Ambrose, by contrast, wrote only 14 rhyming, metrical hymns. But he gets credit for holding the first hymn sing in history. Under military threat from the Arian mother of King Valentinus II, his people huddled in their church and at his direction strengthened their courage by singing.
Why did it take so long for hymnody to develop? As the Christian faith spread from its Jewish context, it took root in a hedonistic pagan culture. Christians reacted by emphasizing asceticism, and no early church leader was a greater champion of that path than the North African theologian Tertullian (C.A.D. 160-C. A.D. 225). He condemned his culture's music because of its strong associations with idolatry—particularly in the service of Venus and Bacchus, the deities of sex and wine—and the immorality of the theater.
Not all Christians of the time were ascetics. Clement of Alexandria (who died 10 years before Tertullian) tried to build bridges between the faith and the best of his contemporary culture. Like Tertullian, Clement saw dangers in pagan music, but rather than abandon music wholesale, he urged Christians to exchange pagan tunes for biblical psalms.
Clement believed that music could build (or destroy) character. The pagans of his day sang at banquets and at domestic dinner tables. In the years before "church music" was invented, music had a place in the Christian home—as a way to welcome guests, to unite husband and wife in the same melodies, and to improve the character of the whole household.
Clement said Christians ought to sing because of gratitude. In the place of "intemperate and disorderly revelry, the Christian's meal should be a 'thankful revelry.'" (In our home, we've been known to sing Sunday school songs to our dogs after dinner.)
Indeed, we should sing out of gratitude to God in all of life, not just when we eat. We should make our whole lives a "holy festival." And when we do, says Clement, we unite ourselves to the "divine choir," with Christ as "the one choir-leader."
Back to Teresa MacBain, whose favorite hymns still sneak up on her as she goes about her duties. Perhaps the one choir-leader is sneaking up on her. When I heard her story, I prayed that those hymns would keep her in gratitude and would ultimately draw her back into the divine choir.
Have something to add about this? See something we missed? Share your feedback here.
Past Imperfect
David Neff was editor in chief of Christianity Today, where he worked from 1985 until his retirement in 2013. He is also the former editor in chief of Christian History magazine, and continues to explore the intersection of history and current events in his bimonthly column, "Past Imperfect." His earlier column, "Editor's Bookshelf," ran from 2002 to 2004 and paired Neff's reviews of thought-provoking books and interviews with the authors.
Previous Past Imperfect Columns: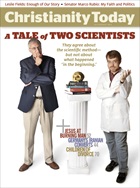 This article is from the Jul/Aug 2012 issue.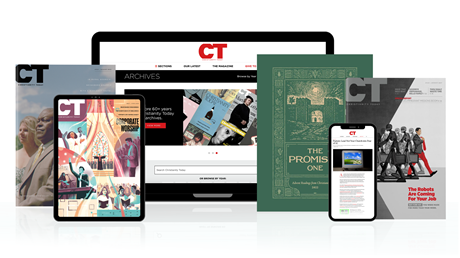 Subscribe to Christianity Today and get access to this article plus 65+ years of archives.
Home delivery of CT magazine
Complete access to articles on ChristianityToday.com
Over 120 years of magazine archives plus full access to all of CT's online archives
Subscribe Now
The Hymns That Haunt Us
The Hymns That Haunt Us