From an able-bodied reading of the Bible, it is easy to assume God wants to heal every person with a disability. In the New Testament, every person who encounters Jesus blind, deaf, or lame is restored to health. But theologian Amos Yong wants the church to read the Bible differently, seeing good news for people with disabilities as they are, and not as God might change them.
In The Bible, Disability, and the Church: A New Vision of the People of God (Eerdmans) Yong draws upon his theological training, his Pentecostal faith, and his experience as the older brother of Mark, who has Down syndrome, to form an insightful critique of the assumption that disability is inherently negative. He challenges the church not only to reimagine the body of Christ as including people with disabilities, but also to understand these people as central to the church's mission.
Early on, Yong states that people with disabilities are "created in the image of God" and that they are "people first who shouldn't be defined solely by their disabilities." Beyond this, he writes, "Disabilities are not necessarily evil or blemishes to be eliminated." From this perspective, he proposes a new reading of the biblical texts and offers suggestions for the church's life together. Moving from Old Testament narratives to the Gospels, Paul's letters, the Book of Hebrews, and the eschatological visions of Revelation, Yong tries to unsettle our conventional understandings by showing how these texts can incorporate the perspectives of people with disabilities.
According to the Levitical code, priests with blemishes and other impairments could not make sacrifices at the temple altar. Holiness codes might seem to imply that disability is a curse from God, but Yong uses the stories of Jacob, Mephibosheth, and Job to demonstrate textual complexities that refuse a straightforward analogy between disability and sin. Then, with reference to the healing of a blind man in John 9, Yong writes, "Jesus severed the connections between sin and congenital disabilities." And although the Gospels do not record any instance of a person with a disability following Jesus without being healed (unless we count Zacchaeus' short stature as a disability), Yong points out the inclusion of the lame, the blind, and the weak in Jesus' parable of the wedding feast.
Paul himself may well have experienced a physical disability, and Yong argues that he certainly understood "the weak" as central to God's work in the world. "The church," he writes, "is constituted first and foremost of the weak, not the strong: people with disabilities are thus at the center rather than at the margins of what it means to be the people of God." Using Paul's discussion of spiritual gifts, Yong asserts that "people with disabilities are therefore ministers empowered by the Spirit of God, each in his or her own specific way," rather than mere beneficiaries of the ministry of (nondisabled) others. While Yong cannot call upon a vast number of biblical references to people with intellectual disabilities, he does reflect upon the implications of Paul's discussion of "foolishness" and "wisdom" in 1 Corinthians. "If people with intellectual disabilities represent the foolishness of the world," he wonders, "what hinders our viewing them as embodying the wisdom of God?"
Some readers will find this book challenging due to frequent use of academic and theological terms. Nevertheless, Yong's biblical exegesis and the discussion questions at the end of each chapter offer helpful starting points for a necessary conversation within the church. Only when people with both physical and intellectual disabilities are not only included, but embraced, can we truly call ourselves the people of God.
Amy Julia Becker is the author of A Good and Perfect Gift: Faith, Expectations, and a Little Girl Named Penny (Bethany House).
Related Elsewhere:
The Bible, Disability, and the Church is available from ChristianBook.com and other retailers.
Previous Christianity Today articles on disabilities include:
My Perfect Child | What God taught me through my daughter's disability. (November 30, 2011)
Finding the Right Words for Disability | Following Jesus' example in John 9, I want to see beyond 'the problem' when I encounter people with disabilities. (Her.meneutics, March 18, 2010)
Welcome the Exceptional | Churches that embrace people with disabilities do more than they imagine. (January 4, 2010)
Surprised by Disability | Why the parts of the body that seem to be weaker are indispensible. (September 30, 2008)
CT also has more music, movies, books, and other media reviews.
Have something to add about this? See something we missed? Share your feedback here.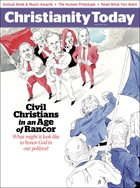 This article is from the January 2012 issue.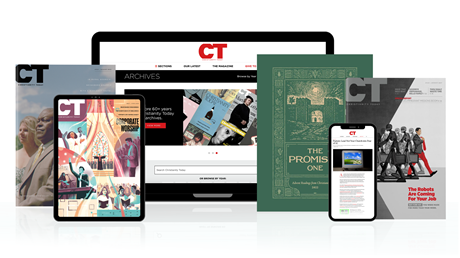 Annual & Monthly subscriptions available.
Print & Digital Issues of CT magazine
Complete access to every article on ChristianityToday.com
Unlimited access to 65+ years of CT's online archives
Member-only special issues
Subscribe
Strength in Weakness: The Bible, Disability, and the Church
Strength in Weakness: The Bible, Disability, and the Church